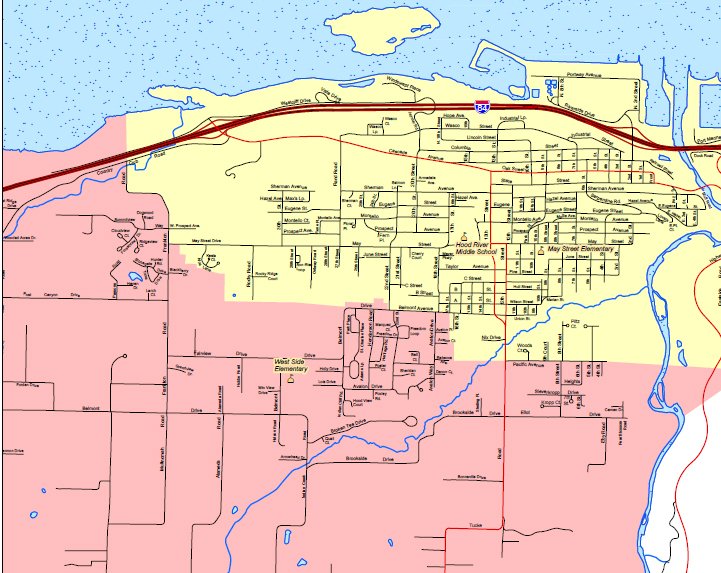 Know your boundaries, the old saying goes.
Or, know your school boundaries.
In need of revision are those internal boundaries designating which students go to which Hood River County schools. Those changes will go into effect as early as next school year, and the district is offering the community two opportunities to comment on six options.
They include five geographically based options and one less specific one that would allow parents to opt for transportation to under-utilized Cascade Locks School.
How to best deal with the problem of overcrowding in some schools and under-enrollment in others is at the heart of the effort.
See page A1 for details on how to get involved.
The study and selected options are an interesting capture of the status of enrollment growth and future changes in the district. For example, the district is now having to reassess boundaries based on the effects of housing developments near May Street School and in areas now served by Westside. These neighborhoods either did not exist or have many more children in them than the last time the boundaries were changed, in 2006.
The urban May Street-Westside interface is now subject to an enrollment imbalance, just as is the case with the rural Mid Valley-Parkdale duo.
The thread that runs through all of the options put forth by the district is an attempt to anticipate where future growth will be. That could mean selection of an option in 2013 where School A seems spacious while School B seems packed, but what must be taken into account is the likelihood of a balancing out within several years.
After all, reaching equilibrium is, by nature, a gradual process.
It's good the district included the option of reconfiguring May Street and Westside to serve different grades; it may emerge as not the right decision for the community, but the conversation needs to happen.
The district and community must consider, to the extent possible, the overall potential impacts of enrollment distribution on, say, this year's first-graders when they reach third or fourth.
The boundary review is one more example of a community learning opportunity.