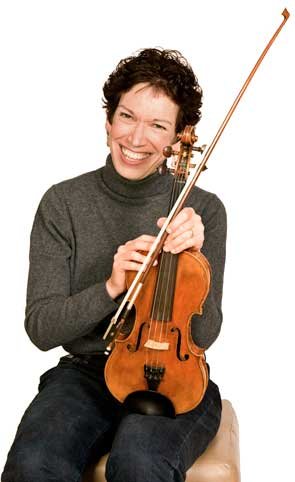 Bob Connolly plays Parkdale
Singer-songwriter Bob Connolly is playing at a venue near you — catch him this spring at Solera Brewery in Parkdale on the first and second Tuesdays of the month starting at 6 p.m. On the first and second Sunday of the month he will be at the Husum Hills Golf Course restaurant, in Husum, Wash., starting at 6 p.m.
Blues benefit for Big Brothers, Big Sisters April 7 at The Pines
The Paris Slim Super Blues Band featuring guitarist Paris Slim, Boyd Small on drums and Faby on bass with special award winning blues guest Jim Wallace will play a benefit concert for Big Brothers Big Sisters of the Columbia Gorge on Sunday, April 7, from 4-7 p.m. at The Pines Tasting Room in Hood River. Suggested donation is $20 for this all-ages show. The Pines Tasting Room, 202 State St., Hood River; 541-993-8301.
Fiddler Lisa Ornstein plays house concert April 6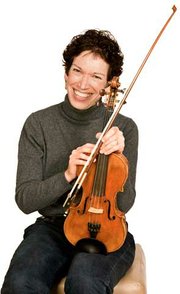 "Lisa Ornstein and Dan Compton relish in musical conversation. They transcend the form of the fiddle-and-guitar duo by playing completely together from somewhere deep inside the music. Although they are both accomplished virtuosos on their instruments, what is really exciting about them is the interplay between the two. They're definitely awake and listening – and no two performances are ever quite the same." Catch them on Saturday, April 6, at 7 p.m., Paul and Kristen's house, 401 Montello, Hood River, 541-387-4011.
'Into Eternity' screens March 27
Columbia Center for the Arts will host a conversation/ film series on Wednesday, March 27, at 7:30 p.m. with the award winning film "Into Eternity." The film will be followed by a discussion panel of local experts, Theresa Labriola of Columbia Riverkeepers, Paige Knight of Hanford Watch and Chuck Johnson of Physicians for Social Responsibility.
"Into Eternity" is the first feature documentary to explore the mind-boggling scientific and philosophical questions long-term nuclear waste storage poses.
Columbia Center for the Arts is located at 215 Cascade Ave. in Hood River. This film is not rated. Runtime is 75 minutes. Admission is $5. Attendees can enter a raffle for a kayak trip on the Columbia River, sponsored by Columbia Riverkeepers.
Pint Shack screens kayak films
Sheer Madness Productions will be showing a "smorgasbord" of kayaking and adventure films at the Pint Shack in Hood River on Thursday, March 28, at 7 p.m.
Bhutan "The Last Shangri-la" (25 min) This country is one of the least traveled places in the world, due to their "tourism policy." With views of the Himalayas, visits to Buddhist monasteries and an exploration of the rich history, this film captures the pure beauty of a mysterious country. Middle Fork of the Salmon River - "Experiencing beauty around every river bend" (15 min). This video highlights the true experience on the Middle Fork of the Salmon River in Idaho. Mexico - "Deep in the Jungle" Mexico hides some of the most pristine whitewater in the world. Lower Gorge of the White Salmon River This film captures one of the first descent into the lower gorge after the Condit Dam breach. If you haven't witnessed the beauty in person, you will want to see this short film.
Volunteers need for April events
It is going to be a busy month in April at Columbia Center for the Arts and volunteers are needed for several events.
April 10: Quiet Beauty book talk & slideshow with David Cobb: 2 ushers arrive at 6:30 p.m. and AV Tech
April 11: HRVHS Fashion Show: 2 ushers arrive at 6:15 p.m. and AV Tech
April 20: Art of Movement: 2 ushers for 4 p.m. show arrive 3:15 p.m.; 2 ushers and a bartender arrive at 6:30 p.m. for 7:30 p.m. show
April 24: Film Series night: 1 usher arrive 7 p.m. for 7:30 p.m. show
April 26: Three Troubadours: singer/songwriter evening: 2 ushers and one bartender arrive 6:30 p.m.
Please email Catherine if you are interested helping out. volunteer@columbiaarts.org
Explore Italian culture March 30
Join Stacey Shaw and Lucia Alviano von Flotow for a night of exploring Italian wine, food and culture at Gallery 301 in Hood River on Saturday, March 30, from 6-8 p.m. Shaw will be available to chat about her upcoming retreat in Tuscany and von Flotow will talk about Italian cooking and food. There is no admission for this event. The Gallery 301, corner of Oak and Third, downtown Hood River; 541-436-0281.
Romancing the West - a musical and visual journey through time
Described as a celebration of hope, faith and woven histories of the people of the Great West, Romancing the West tells epic stories of native peoples, explorers and sagas of pioneers — a history that has spanned two centuries.
With an all-original score and music from every decade — from ragtime to rock anthems, an all-star lineup of recording artists will make history come alive. Featuring legendary Woodstock performer Melanie, award-winning duo Gypsy Soul and Christina & Sons of the Oregon Trail — along with a supporting 10-piece band of talented musicians and storytellers, Romancing the West will explore the times of the old frontier to today's era through music and storytelling. The Dalles Civic Auditorium, Saturday, April 6, 7 p.m. Tickets are $25 at www.romancingthe west.org. Sponsored by the Columbia Gorge Discovery Center, The Oregon Historical Society, and Travel Pendleton.
McDougall at Everybody's March 29
The fun doesn't stop this week at Everybody's Brewing: on Thursday, March 28, it's a Karaoke Tradition, starting around 8:30 p.m. Every April Fool's Day everybody can take stage and sing their hearts out. Since the 1st is on a Monday this year, consider this a chance to start the shenanigans a wee bit early!
On Friday, March 29, it's folk-punk from McDougall, starting at 9:30 p.m.
On Sunday, March 31, it's the Last Local Sunday featuring Sid and Al, from 6-8 p.m. Think about what your favorite Sunday activities are...now put a soundtrack to it! That's the pleasant and musically rewarding sound of bassist Sid and guitarist Al. Everybody's Brewing, 151 E. Jewett Blvd., White Salmon, Wash; 509-637-2774.
Mesa and Williams at Double Mountain Brewery
It's singer Matt Mesa and multi-intrumentalist Kerry Williams (both from the Barlow Road band) with an acoustic set of original music and some choice covers on Thursday, March 28, at Double Mountain. Music starts at 8 p.m., no cover charge. Double Mountain Brewery, 8 Fourth St., Hood River; 541-387-0042.