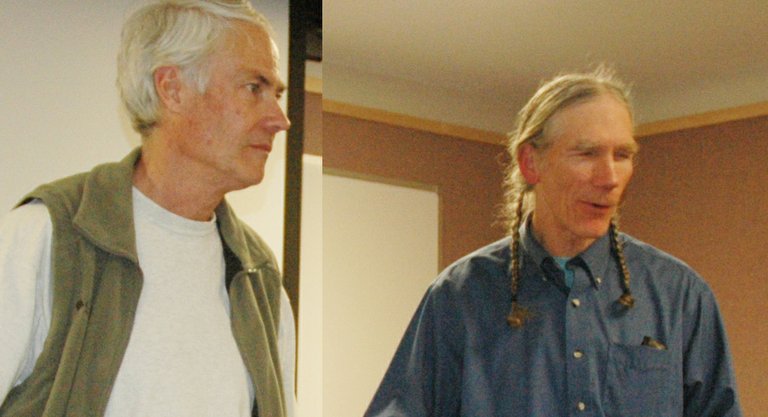 The Hood River Soil and Water Conservation District has announced that Cindy Thieman has been hired as the new Hood River Watershed Group coordinator and Kris Schaedel as conservation technician.
Before moving to Hood River last October, Thieman was restoration program director for the Long Tom Watershed Council in Eugene, for 14 years.
"I am passionate about working with a diversity of stakeholders to achieve conservation goals that benefit fish, wildlife and people," Thieman said. She worked with farmers, ranchers and rural landowners in the Long Tom to develop restoration projects that improved water quality and habitat without compromising the land's economic viability.
Thieman secured more than $2 million in state, federal and private grant funding for numerous restoration projects during her time with the Long Tom Watershed Council. Her projects ranged from installing new culverts and bridges for fish passage to restoring oak savanna for native birds and wildlife.
She also designed and implemented water quality and habitat monitoring programs that helped the Council prioritize the location and type of projects to pursue.
"I am looking forward to learning from Hood River valley landowners and other stakeholders about the unique features of the watershed, the community and its economy," Thieman said. "I believe the confluence of diverse perspectives, shared knowledge and mutual respect is the key to restoring watersheds in a sustainable manner."
Thieman received a master's degree in biology and also in community and regional planning from the University of Oregon. She and her husband, Jim, have two children, Sam and Juliet. They enjoy the Hood River valley's community spirit and look forward to participating in the many family events and outdoor adventures here.
T
Kris Schaedel joined the staff as conservation technician in late February. She has a strong background in watershed assessment, fisheries biology, agriculture and social work.
Schaedel has worked all over Oregon with some of HRSWCD's partner agencies including the Department of Fish and Wildlife, the Department of Environmental Quality, Pacific States Marine Fisheries Commission and Oregon State University.
She is a native Oregonian and obtained a bachelor's degree from Northern Arizona University in environmental science and social work.
Schaedel is excited for the opportunity to be a part of the SWCD and looks forward to putting her diversity of skills and knowledge to use.