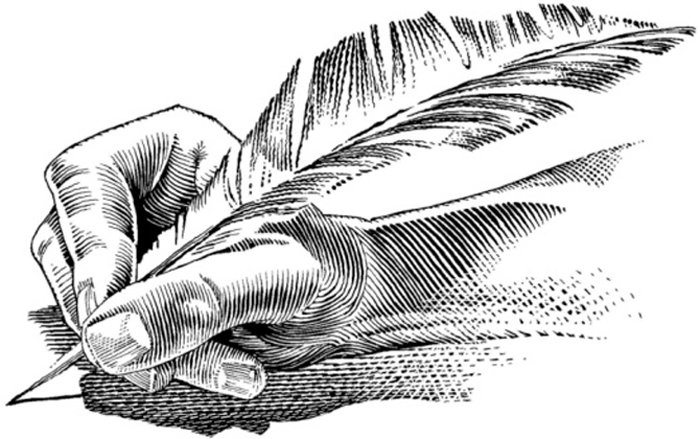 Kudos to school board
This spring has brought many difficult issues before your elected, volunteer school board. In the last month, the board has made decisions on both PERS reform and school boundary changes. These are thorny, emotional topics. Do I agree with every part of the board's decisions? No. Do you? I suspect not. Do I hold them is highest esteem for dedicating their time and hard work for the best interests of our wonderful community? You bet. To those who serve, and those willing to run to serve — THANK YOU, GOOD JOB.
Paul Blackburn
Hood River
Spanish GED needs you
On behalf of the volunteers and students of the Hood River Community Education Spanish GED program, I would like to thank Julie Raefield-Gobbo and the Hood River News for your recent article.
Each of us has "eagerly" become involved with this program in pursuit of individual and collective dreams for a better world. We are all learning a lot.
I would like to invite other interested individuals who have skills and expertise they would be willing to share in this class to join us.
The Community Education program is a perfect place for us to work together. We are currently reaching out to others who would be willing to teach computer skills to adults, tutor small Spanish speaking groups in reading and math, or supply materials such as spiral notebooks for writing assignments, Spanish dictionaries (not Spanish-English), and Spanish books for reading.
We are especially seeking copies of last year's Hood River Reads novel, Cajas de Cartón by Francisco Jimenez and the two sequels, Senderos Fronterizos and Más Allá de Mi (Spanish versions).
In Margaret Mead's words, "Never doubt that a small group of thoughtful, committed citizens can change the world; indeed, it's the only thing that ever has."
Gale Arnold
Hood River
Johnson qualified
Much has been written lately about Mark Johnson, candidate for reelection to the Hood River County School Board, position 6.
I support Mark because he is the only qualified candidate. He has experience on the board, has advocated for staff and students throughout the district, and has the unique position of being our representative in Salem, where he serves on the Education Committee.
His opponent, however, has never attended a board meeting here nor does she have support from the current board members.
Additionally, she is married to a Hood River County School District teacher. Local schoolteachers cannot serve on the board, as it would be a conflict of interest. So the spouse of a current teacher, both members of the state teachers union, would be in position to vote on policy that would affect her husband. Sounds like a conflict of interest to me.
Join me in reelecting Mark Johnson to the Hood River County School Board. Honesty, experience and results are what we need on the board.
John F. Brennan
Hood River
Veldhuisen support
Jan Veldhuisen has served on the Hood River School Board for 14 years. She has been respectful and supportive of our educators, has worked enthusiastically to further the success of public education, and has diligently advocated for all 4,000 kids in our Hood River County School District.
She has navigated challenging financial decisions as resources have declined and operating costs continue to climb. All day kindergarten, "block scheduling" at the high school and high graduation rates are a few of the milestones the Hood River County School District has maintained during Jan's tenure on the board.
She holds a wealth of historical knowledge at the board level and as the board welcomes new members in the near future, this experience and proven stewardship will provide stability and leadership. Jan participates on the board with a personal commitment to fairness and accountability.
I hope you will join me in continued support for her as our "at large" representative.
Karen Joplin
Hood River County Commissioner
Board perspectives
The Hood River County School District faces some significant challenges in the coming year. Unfortunately, that is a common refrain in Oregon.
To meet those challenges, I encourage our community to re-elect Jan Veldhuisen Virk and Mark Johnson. Both have demonstrated the knowledge, dedication, and leadership that will be required to maintain a healthy school district.
For the past 12 years, I have worked with school districts throughout Oregon. While all faced financial issues, tough community decisions, and the occasional misstep, some districts were clearly healthier than others were.
Those districts had stable staff and administration and tenured, dedicated school board members who were willing to listen, make difficult decisions and lead.
Both Mark and Jan have displayed those characteristics throughout their terms as school board members.
As the school board welcomes two new board members in uncontested races, it will be important to retain the knowledge and experience of these two individuals.
Hood River County's educational challenges will not go away overnight. Community involvement, dedicated staff, and solid leadership at the top will help us move in that direction.
Reelecting Veldhuisen Virk and Johnson is a positive step in that direction.
Charles Bugge
Former Hood River County Superintendent
Johnson involved
I see the school union has organized a campaign against Mark Johnson for school board, and found a "too late to get on the ballot" candidate to run against him.
The main argument is based on his inability to attend meetings when he has a conflict as State Representative, leading the reader to believe that Mark is uninformed on an issue or has not given his input to staff and other board members.
This is not true.
Mark is involved with the issues and has good communication with staff and other members I've asked. In fact, having a board member in Salem should be considered an asset. With two board members not seeking re-election, keeping three experienced members on the board is important.
As far as the PERS issue as pointed out to the editor, (A Response to Johnson, Letters May 4th) PERS must be reformed regardless of other funding or tax issues. Ask anyone in school, city or county administration what the PERS burden has done to their budgets.
Perhaps the union's efforts would be better-served designing a "how to be at two meetings at the same time" machine for Mark.
Jon and Debra Laraway
Hood River
Counihan endorsed
We want to endorse Tim Counihan for the Hood River County School Board's at-large position.
It has been Underwood's loss and Hood River's gain to have Tim, Jen and Sean move across the river. We have known Tim during much of our 15 years here and benefited from his leadership of the Underwood Community Council, with his vital interest and informed participation in a number of issues.
Since moving to Hood River, his wife, Jen Bayer, has contributed to the healthy revival of the library. Tim is now enthusiastically seeking a position where he can be an advocate for keeping education a top priority despite ever decreasing budgets.
When you mark your ballot for the May 21 election, you have the opportunity to add a hard-working, caring person to the school board. Please vote for Tim.
Norm and Roz Luther
Underwood, Wash.
Board experience shared
After 14 years on the Hood River County School District budget committee, and or school board, I realize that one thing never changed. Every year the budgeting process was extremely difficult and frustrating caused by never knowing at budgeting time what the state allotment was going to be, and having to deal with the ever increasing PERS and escalating health care expenses.
In spite of the rhetoric you may be hearing concerning the school district, it continues to be one of the most soundly run districts in the state, maintaining a full schedule of school days, full day kindergarten, and maintaining class sizes below state averages.
This has been accomplished through dedication and hard work by all staff and the school board.
Jan Veldhuisen Virk and Mark Johnson have exemplified great leadership in directing this district through the budgeting pit falls. Their experience and dedication is needed to continue this district's course and we are all fortunate that they are willing to run for another term on the School Board.
Overseeing a $40 million budget is no easy task. You'd better know what the heck you're doing.
I guarantee you that Jan and Mark are as good as there is when it comes to managing this district. I absolutely support their re-election to the Hood River County School Board.
Mike Oates
Hood River
Rally for Reynolds
We strongly and enthusiastically support Mary Reynolds for Position 6 of the Hood River County School Board for the following reasons:
Mary will bring a much-needed fresh perspective to our school board.
Mary is an educator. She understands the needs of children, and she understands the challenges facing schools and our students.
Mary will work with the professional educators of our school district and the school board to find solutions to overcome these challenges.
Mary is committed to spend the time necessary to ensure adequate oversight of District finances. We cannot—and our children certainly cannot—afford any further lapses in oversight.
Mary has only one agenda—the best possible education for the children of Hood River County!
Join us in supporting our schools and our children by electing someone whose only agenda is creating great schools for our children.
Write in Mary Reynolds for Position 6 on the Hood River County School District Board of Directors.
Susan M. Arechaga Rodney and Evie Hasty, Ellen R. Simons Heidi Burns Sarah Keller
Hood River
(And over 200 more signatures)
Doubts Calkins' claims
Mr. Calkins' April 22 letter to the editor wants you to believe Representative Mark Johnson does not take his school board obligations seriously. Nothing could be further from the truth!
I have spent the last eight years and countless hours alongside Rep. Johnson and other board members in: school board meetings, executive sessions, superintendent searches, ESD Board meetings, supporting our local option, supporting our bond levy, and attending educational offerings for board members and administrators. I know Mark takes this obligation seriously.
Mr. Calkins referred to our board meetings as "our little school board meetings". I can assure you NO board member (Rep. Johnson included) feels this way. I'm sure the parents who presented or spoke did not feel that way either.
Mr. Calkins confuses me when he talks about district finances. A large part of our deficit for next year is in PERS increases. When the board acted proactively and issued a resolution supporting PERS reform in one attempt to achieve a sustainable budget, Mr. Calkins response was to read a prepared statement cautioning the board regarding PERS reform. Seems Mr. Calkins only wants "financial oversight" if it leaves PERS alone and maintains status quo.
As a school board member I was very disappointed with Mr. Calkins silence as a teacher and as the voice of the teachers association on the boundary question and solution.
Mr. Calkins is intent on using his ABC s (Accuse, Blame, and Criticize) to complain about Rep. Johnson while being silent on issues that may affect students in the classroom. Johnson is leading by example.
We have all heard the saying "if you aren't part of the solution you are part of the problem". I see Rep. Johnson having the courage and energy to be both a school board member and a State Representative at the same time. Mark is actively looking at solutions both locally and at the state level.
Mr. Calkins' positions involve keeping the status quo that helped get us into our present situation and a deafening silence on important issues like school boundaries.
I invite Mr. Calkins to weigh in ALL issues and be part of solutions that impact his and all students in the classroom.
Jeff Kopecky
Hood River
Veldhuisen leads
Having served on the school board for many years of tough budget and personnel decisions, I can attest to the difficulty of pleasing all constituents – students, parents, teachers, classified staff, administrators and taxpayers. This is a volunteer job that requires dedication, compassion and vision.
Jan Veldhuisen Virk stands out among the school board members for her unwavering dedication to all students, to all schools, and to all constituents. She has continually gone the extra mile to meet with citizens, staff and parents to listen and hear their concerns.
Her leadership has been critical to passage of several bond measures and local option levies. She has repeatedly been elected by her fellow board members to serve as board chair and recruited by staff and administrators to serve on numerous school committees. In all of these venues, Jan has shown vision, perseverance and understanding.
For these reasons, she deserves our votes to retain her seat. Please join me in voting for Jan Veldhuisen Virk for school board.
Anne Saxby
Hood River
Fairground use woes
When we bought our home 20 years ago across from the fairgrounds, we realized and accepted that there would be four uncomfortable days per year when the fair was in town. We also knew we would occasionally hear the sounds of revelry when the event building in the fairgrounds was rented out for weddings, graduations, etc. But the sounds of fair music and raucous laughter are at least happy sounds.
There is nothing happy about the snarl of angrily revving engines, accompanied by the ugly stench of fumes, mindlessly repeated hour after hour in close proximity on a beautiful summer day.
That's what we were subjected to on Saturday, May 4, when whoever is in charge decided it would be a good idea to rent the fairground out for some kind of muscle car rally.
Sixty or eighty years ago, the Hood River County fairground was located well out of town and comfortably distant from most of the populace.
Today it sits amidst a mixture of farmland and small subdivisions, with a steadily growing population, making it a wildly inappropriate venue for an event of this nature. In fact, the utter indifference to the comfort of the local residents on display here borders on contempt.
We had planned a day of gardening and puttering. That plan was most unpleasantly disrupted when the first round of engine revving began before 7:30 a.m. We tried, but there was no way we could work in the front yard, so we retired to the backyard and grimly endured the torture until mid morning, when we retreated into the house.
We were eventually forced to flee altogether, when the incessant, inescapable gunning of motors had pushed our tempers to the fraying point.
I am sending a copy of this letter to the Fair board, and we encourage everyone else whose lovely Saturday was so violently disturbed to write their own letter or drop me a line at jans@gorge.net. As voters, we have the power to prevent such offenses in our front yards, and we think the time has come to exercise it.
Jim & Sharon Jans
Odell
Support Veldhuisen
I was happy (and relieved) when I learned that Jan Veldhuisen Virk is running for another term on the Hood River County School Board. Excellent is the only way to describe her work on the board.
Jan is smart, dedicated, independent and experienced and to doing what's best for kids. She's a proven leader and works constantly to maintain a team approach on the board. Anyone who has watched her during board meetings quickly recognizes why she is such a valuable asset to our school district.
School board service is voluntary; no pay involved. Everyone on the board puts in countless hours working to make our schools the best they can be, but no board member puts in more hours than Jan does.
Beginning in July, the Hood River County School District will have a new superintendent, a new high school principal and two new school board members.
It's critical that we keep Jan Veldhuisen, with her skills and experience, on the board.
Bob Danko
Parkdale
Veldhuisen qualified
We citizens of Hood River County have been fortunate to have Jan Veldhuisen Virk serving us on the County School Board for the past 14 years.
Jan's ability to analyze issues objectively, coupled with her effective communication skills and respect for others, make her a terrific asset to our school district.
Having raised three daughters in Hood River, Jan has become closely acquainted with the schools themselves; and her many years working with the administration have given her insight into the management of those schools.
She's chaired the board several times, been through the process of hiring three superintendents, and co-chaired almost all the local option levy and bond campaigns. Jan's experience will serve us well going forward.
Jan's record shows that she has the ability to ask hard questions and make tough decisions. And, that she has the maturity to deal with confidential matters responsibly is key. But her innate sense of fairness and willingness to treat all sides respectfully is perhaps the most important trait in a public servant.
Jan has demonstrated that she is able to keep communication lines open with all sides, whether or not they agree with her decisions.
I am glad she's willing to serve another term, and hope you will join me in supporting Jan Veldhuisen Virk for the Hood River County School Board.
Jennifer Euwer
Hood River
Keep Veldhuisen
Please join me in voting to keep Jan Veldhuisen Virk on our School Board. Now more than ever we need the experience, commitment and energy that Jan brings to the board.
When Jan was first elected to the board in 1999 her three daughters were already or would be attending May Street School. Yet Jan knew that she was not just advocating for her own kids, or May Street kids, but all kids of Hood River County School district.
The burden to do right for all our kids has been and continues to be a priority for Jan. I attended school board meetings for over six years.
I also worked closely with Jan on the 2008 construction bond and local option levy and know first hand the knowledge she brings to the issues that have faced the district in the past.
I also know the hard work ahead that will require her leadership, compassion, respect for community members, parents, teachers and all school employees, while knowing her ultimate concern is for the kids of our district.
Jan knows the time commitment that being on the board involves. Hours of preparation, reading, phone calls, discussions happen before the bimonthly board meetings.
In addition, there are countless evenings spent on superintendent searches, community forums on budget, facilities, and boundary changes.
Jan is stopped in the grocery store, school functions, on the street, receives many phone calls and letters. People come to board meetings wanting to express their feelings and opinions on issues and I believe at the end of the day people, including myself feel we were listened to, heard and respected.
With a new superintendent coming on board, two new board members, a new principal and VP at the high school, and difficult decisions to be made on budget and other issues, we need Jan's leadership, now more than ever.
Debbie Dorich
Hood River
Pass on politics
We all know that politics can be a very ugly game. The recent attacks on Mark Johnson on these pages are proof of this. School board elections are intended to be non-partisan and non-political.
So why are we seeing such negative and personal attacks being directed toward Mark? Do we really want these kinds of tactics to become the norm for all school board elections in our county?
Mark Johnson has served eight years on the school board. This is an unpaid position that requires many hours of sacrifice away from work and family. The current state of the school district finances has been building over a number of years. Mark has the courage to address these difficult issues head on – and as a result, he has been the brunt of personal attacks questioning his dedication.
Marks years of experience and recent time in Salem make him extremely qualified to navigate the difficult decisions facing our school district.
The need to allocate limited resources between providing critical services and insuring the viability of retirement benefits requires the ability to make these decisions. We need Mark Johnson – he cares about education in Hood River, he has served faithfully, and we are lucky to have him.
When you cast your vote for School Board Position 6, make it for Mark Johnson.
John Brunk
Hood River
Re-elect Johnson
Mark has certainly done a credible job as a school board member. I haven't heard any disparaging comments about his performance until the heat of this campaign.
The union leadership has chosen to brand him negatively when the board, as a whole, has had to tackle some very difficult issues about closing schools, finances, redistricting and PERS.
They have made those decisions in the best interests of the county and children - as they were elected to do.
Governor Kitzhaber has appreciated Mark's involvement in public education at both the local and state level and believes that it has been good for both.
Partisan politics has no place in a school board election and Mark should be re-elected for doing a good job.
Fred Duckwall
Hood River