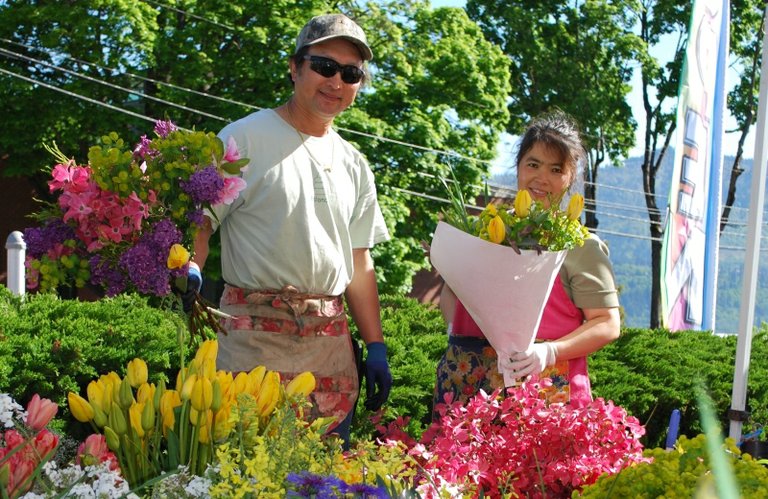 Mothers' Day is May 12. We asked five Hood River residents of varying ages to tell us, "What do you love about your mother?" as a kind of Mothers' Day card to moms everywhere.
"What could I not like about my mother?" Sarita Viramontes said with a laugh and smile. Mirasol Viramontes, Sarita's mother, may just have to blush. "She is funny, sweet, loving, kind, a real good dancer, really thoughtful, very smart, very cool, she loves to sing and is very musical. She helps a lot of people and she always has a smile on her face."
"My mom is kind, she takes care of us," Joshua Leroy Dawson, HRVHS Class of 2013, said about his mother, Christee Dawson of Hood River. "She pays the bills, she cleans the house, she takes us out to do stuff. We go on trips like to the coast about once a month. She spends a lot of time with us. She's really nice."
She's been there for me," said Tana Stanphill, who many will recognize from her work at Bette's Restaurant. Her mother, Janet Stanphill is also a Hood River resident. "She's been a great mom – there through everything with me. She is a good friend."
Second-grader Thea Brevard rode bikes to Westside Elementary Thursday with her mother, Marianne Brevard. "Well, I like when she gives me a back rub at night. It feels happy and loving. We talk about what we're going to do the next day — and a hug and a kiss."
"I adore my mother so much," said Janene Sumerfield of Hood River. "She and my father (Dolores and Danny Jeffries) actually moved here a few years ago from Texas, and we are so lucky to have them here. We could not do what we do on daily basis without their help. My mother is such a mother. She cooks, she wants to be with my kids, she exudes love. You can't truly contain it in words. She is the epitome of mother."
Hood River visitor Al Hargreaves, of Sand Point, Idaho remembers his mother with admiration. "She was smart. She became an activist in the P.T.A.," he said of Audrey Hargreaves. That activism must have rubbed-off because Al later became a clergyman in the Episcopal Church.