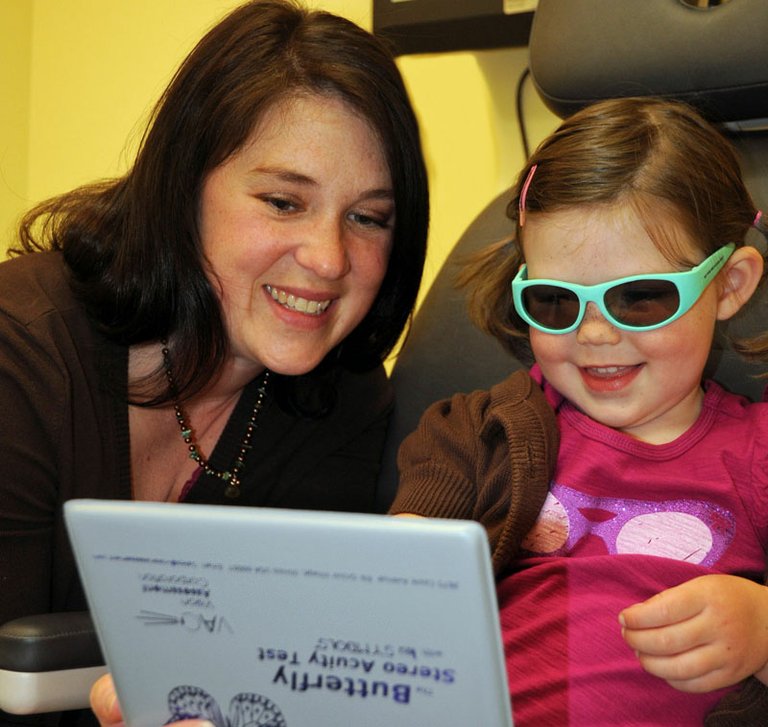 The demands for local, sustainable, and affordable goods as well as accessible healthcare services continue to grow in the Pacific Northwest. Hood River is no exception and these forces have shaped Rebecca Chown's vision for her new eye clinic, Indian Creek Family Eye Care, now open on the Heights.
"My goal has been to keep things local. Every decision I've made for this clinic has been with my patients in mind and my patients live in the Gorge. We belong together. Why not hire our neighbors and friends to create a positive and caring atmosphere?" said Rebecca Chown, an Oregon native and a licensed optometrist with over 10 years of experience.
In designing her facility, Chown has hired local talent including a developer, a graphic designer and artists, She has also chosen to use sustainable resources — cork flooring, reclaimed barn wood for displays and furnishings, reclaimed boat wood furnishings —to create an eye center that serves families.
The clinic's setting, with the warm stained wood and colorful chairs, is as bright and welcoming as the Indian Creek office staff,
According to Chown, she has chosen eyewear lines that reflect her values of sustainability and accessibility. These include Modo ECO, eyewear made from 90% post-consumer recycled materials, and 141 eyewear offering with every pair of frames purchased, a donated pair will go to someone in Hood River who can't afford one.
"What I love about Becca is her commitment to patient and pediatric centered care," said Dr. Molly Fauth, family physician from One Community Health." Beyond just having the right equipment and experience, she has patience and compassion to meet each patient where they are—whether that means offering bilingual services or spending time reading 'Princesses Need Glasses' to a little girl who feeling self-conscious about her new glasses."
The center is located at 1700 12th Street, Suite A, Hood River, 541-386-1700.
Chown is a licensed optometrist with over ten years of experience. In addition to her private practice, she serves as director of public health for the Oregon Optometric Physician's Association. She is a mother of two young children.