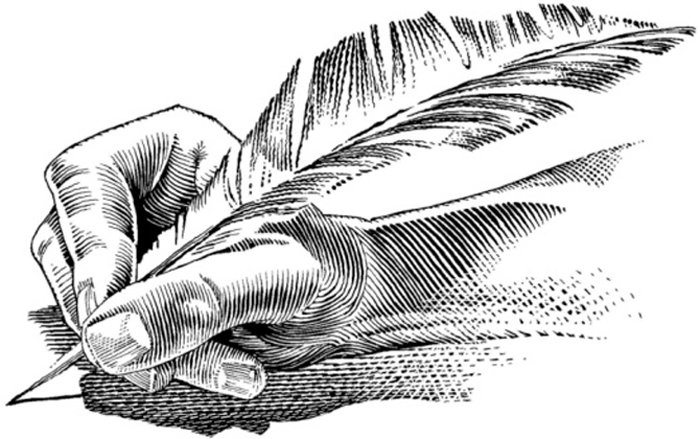 Vote for Reynolds
The school board has known since at least last year that the district faces a large increase in its expenses for next year, yet in November the board voted to spend $20,000 to do a study about putting in artificial turf at the high school.
In that same discussion, district administrators recommended devoting the balance of the construction bond funds to replace the deteriorating roof at Westside Elementary. There were not enough funds to complete that task, but the Board still voted to spend the $20,000 on a turf study.
What was Mark Johnson's position on this topic? We may never know; he was absent from that meeting also.
On top of this, we found out this winter that the school district overspent its budget last year by $1.5 million dollars. How could this happen? Who has been held responsible? If the board didn't know, why not? Why weren't they providing the necessary oversight?
Some school board members may think it is all right to miss a lot of meetings, but I don't. An absent representative is no representative at all.
It is way past time for change on the school board! I'm supporting Mary Reynolds for Position 6.
L.F. Dunlap
Hood River
Teacher's message questioned
This is the email I received from Joe Dolan, HRMS. I find this email offensive and a reflection upon our education system. Here is the email I had the pleasure of reading. "Sent: Monday, May 6, 2013 3:38 PM Subject: Really Really Low grades Kids who didn't pass State Testing get another crack at it next week. In math we are having a review week. For science there are vocabulary flashcards on my website. Kids who study will show growth over their 1st score. The grades in science are dismal right now. I mean outstandingly pathetic. Please check Home Access today if your son or daughter had class today. I will update the B day science scores tomorrow. I expect to see kids coming in at lunch and after school to deal with it. If you read this and find that your kid is on track thank them for being awesome. Please do not respond to this email. It's your kids who need to do something about it. Thanks, Joe"
Teachers are always asking for pay increases, yet our kids fail classes. If so many are failing, is it our kids or the teachers that need to do something about failing scores?
Bob Rhodes
Hood River
Editor's note: Joe Dolan noted he has apologized to one parent, and said "I could have made some different adjective choices" but noted that "the situation warranted a signal flare."
"I have had a flood of late work turned in and many 'thank yous' from parents ... Class averages have greatly improved ... I don't regret holding my kids to high standards or letting them know when they are falling short."
Fix bridge now
Our federal government has told the State of Oregon that our Bridge of the Gods was due for an inspection.
Until the inspection is done restrictions have been imposed that severely limit truck traffic, commerce, and is costing the Port of Cascade Locks huge sums of money for flaggers and engineering studies. Truck traffic has been limited to 80,000 lbs. from 9 a.m. to 3 p.m. and requires flaggers on both ends.

The bridge was built with pride and old-world workmanship. Back in 2003 Cascade Locks had a wildfire that closed I-84 from Cascade Locks east to Hood River. Traffic that was diverted to the Hood River Bridge ended up heading west on SR-14 and attempted to cross back on the Bridge of the Gods.

Trucks and cars backed up on the Bridge of the Gods in both directions. I can only guess at how much weight was on the bridge but it surely was more than 80,000 lbs.
As (then) Mayor I ended up closing the tollhouse to get the traffic going but not until the bridge had been congested for a long period of time.

This problem is costing the Port of Cascade Locks money that could be spent on economic development and jobs. I hope that others will join me in asking the federal government to make a quick decision on what, if any, repairs must be done so the restrictions and flaggers can be removed.
Ralph Hesgard
Former Mayor of Cascade Locks, 2002-2006
Save Community Ed
Recently the Hood River School District decided to quit funding the Community Education program. This funding has been approximately $80,000 per year.
I think that this is a huge mistake.
For this $80,000 dollars, Community Education has been able to fund about seven positions. In addition, they have provided a LOT of good public relations for the school district.
I think that consideration should be given to how much it will — or could — cost the district to gain the same amount of goodwill. I believe that the decrease in programs offered by the Community Education will result in a loss of goodwill for the entire district.
I hope that the district would reconsider this decision. My opinion is that they should continue to fund Community Education.
Leonard Hickman
Hood River
Johnson is dedicated
Looking at the election for School Board Position 6 what we are seeing is a blatant attempt by the teachers' union leadership to put the wife of one their own on the Hood River County School Board.
In their attempt to be successful, they have made all kinds of baseless claims about Mark Johnson and his lack of effort and concern for serving our school district.
I know I speak for the majority of the residents of the Valley when I say that I've known Mark Johnson for many years and nothing could be further from the truth.
He is a dedicated and selfless public servant who gives of himself tirelessly to whatever cause he is involved in and he works hard to represent our schools and our district.
It offends me to see someone that I know personally treated in this way. School Board elections are intended to be civil, non-partisan contests where the focus should be on electing leadership for the betterment of our kids and our schools, not on personal attacks.
The teachers' union leadership has chosen to make the position 6 election divisive and mean-spirited.
I call on voters in this district to fill in the dot for Mark Johnson on your ballot so that he can be re-elected and continue to represent our community on our school board.
We need his leadership and experience, now more than ever. Don't reward this over-the top bad behavior.
Tracy Mansfield
Odell
Vote for Johnson
Voters should absolutely support Mark Johnson for re-election to our Hood River County School Board.
This position is not one to be taken lightly, and Mark has served our schools well during the last eight years and we need his leadership on our board now, more than ever.
Mark understands the system, he's been a clear advocate locally for our kids and our schools, and he's far more experienced than his opponent is.
Over the weekend, many local residents received a mailer from Oregon Education Association advocating that we vote for Mark Johnson's write-in opponent.
OEA represents out-of-district special interests attempting to insert one of their own onto our school board. They've chosen to run a campaign after the filing deadline based entirely on negative claims about Mark, a well-known and respected local leader for Hood River.
Is this what we want for all future school board elections in our county; negative campaigns and special interest politics filling our mailboxes and our newspaper?
The write-in candidate attempts to discredit all the service Mark has done, both on the board and as our state representative, by accusing Mark of not attending enough meetings to be able fulfill his duties to the board. Yet, he has the support of every single school board member in his re-election efforts.
Clearly, they believe he has done a good job on our school board.
Furthermore, since declaring her candidacy, she has not chosen to not be present for a single public work session by the board.
Mark has been an experienced and active member of our school board for a long time, whereas she hasn't even shown up to learn about the issues that the board is involved with!
Mark has done a significant public service to our community through his work on the school board, and also while representing Hood River in our Legislature.
Anyone who accuses him of not being committed doesn't understand what it means to be in public service and doesn't deserve to be in a leadership position.
We must re-elect Mark Johnson to the school board if we want to continue to see the future of our kids grow. His leadership, experience, integrity and passion are unmatched.
Tom Yates
Hood River