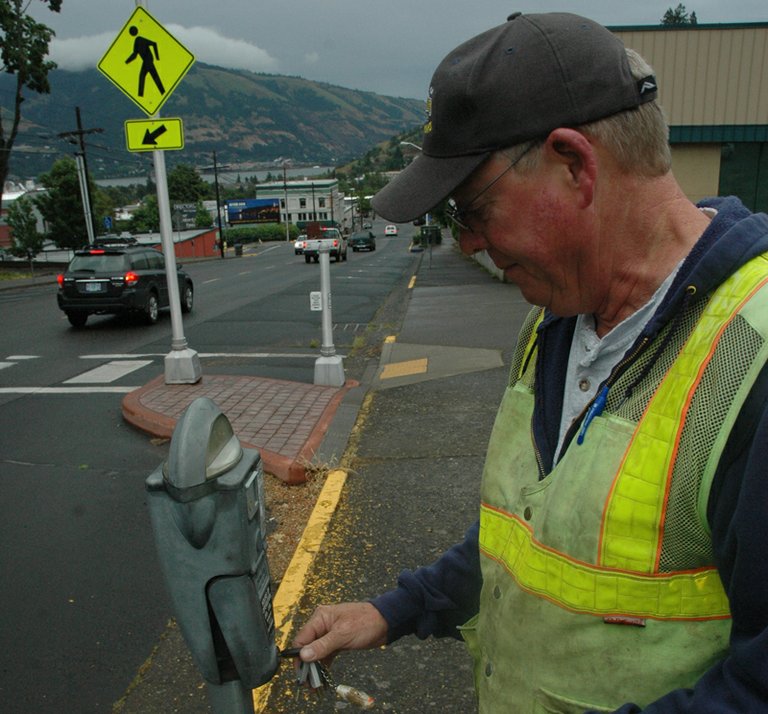 Enjoy unimpeded traffic on State Street this summer, because after Labor Day, "it will pretty much get torn up," according to chief designer Devry Bell.
Bell and his partner Stoner Bell, City Manager Bob Francis and Public Works Director Mark Lago met with members of the community Thursday to describe the 2013-14 Urban Renewal project that formally starts June 3, and will last 18 months.
The project stretches a total of nine blocks, from Sixth Street to Front Street and back one block to Oak and First streets.
Off-street work will start around June 3. That will include the start of retaining wall construction on the south side of State between First and Second and some sidewalk work.
By the time it is finished, several new retaining walls and elevated sidewalks will be finished, along with a plaza on the northwest corner of Sixth and State, along with new sidewalks, benches, planting areas, and street lights. Also, most power and phone lines will be placed underground.
Crestline Construction is low bidder on the $4.35 million project, which will be formally granted to the Portland company on May 28, according to Francis. The work will be paid for out of Urban Renewal funds, which are property tax payments contributed via nine member agencies including the city, county, port, and school district
No in-street work will be done until after Labor Day, though some periodic disruption of sidewalk and street traffic may happen to give crews access to off-street work areas, according to Francis.
The city and designers and contractors said that they will work closely with property owners during construction periods to reduce intrusion on business.
Scott Reynier of Columbia River Insurance (Sixth and State) and Craig Sheppard of Sheppard's volunteered to represent downtown businesses at weekly construction meetings with project manager Eric Kerr of Crestline.
"Under the contract, the contractor must pay attention to businesses' needs," Devry Bell said.
Kerr will be a familiar face, as he was in charge of the previous Urban Renewal project, on Oak Street in 2008. Kerr said regular communication with business representatives worked well in 2008, and construction schedules can be firmed up and communicated two weeks in advance in most cases.
Most of the work will be done by Memorial Day 2014, with the bulk of the work happening this fall and winter. The western end of the project will be 250 feet west of Sixth Street, at the driveway of the county's parking lot. The eastern end is just west of First and Oak.
A total of eight more on-street parking spaces will result as some blocks will change from parallel to diagonal parking. Nearly all the parking meters will be replaced with kiosks like the ones on Oak Street.