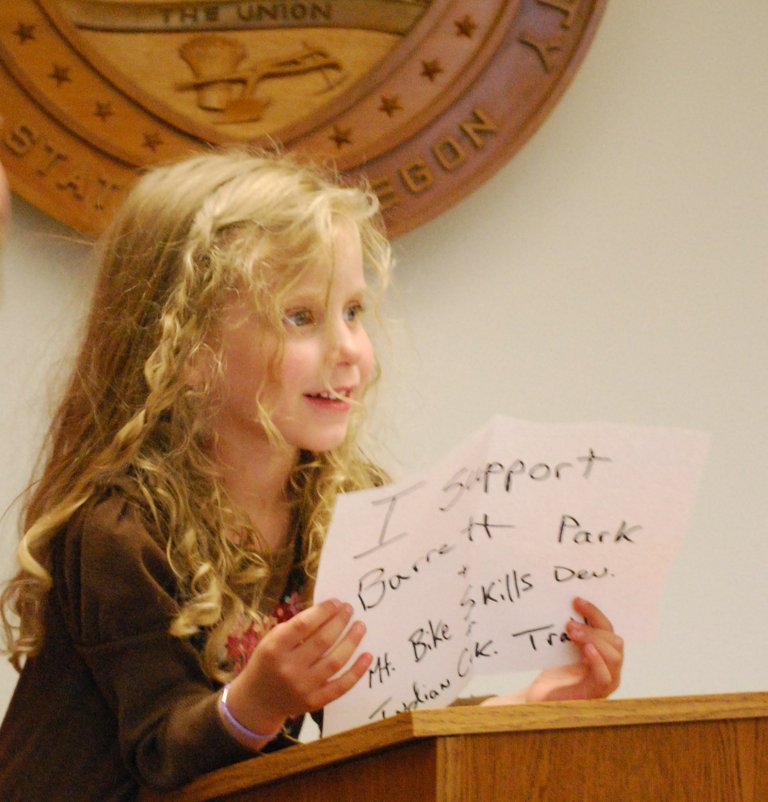 Three members of the Hood River Commission on Children and Families arrived in force to hear the Hood River County Board of Commissioners' decision during its May 20 regular meeting on whether to make all county properties "Tobacco and Smoke-Free."
To the delight of Commission Director Joella Dethman, Prevention Coordinator Maija Yasui and Tobacco Prevention Specialist Belinda Ballah, the commissioners opted, in a four-to-one vote, to support the resolution.
Commissioner Bob Benton opposed the inclusion of smokeless tobacco in the language of the resolution.
Although the resolution is not an ordinance, all county properties will be considered smoke and tobacco-free zones, including county forestlands.
Those county properties which operate under separate citizen boards, including the fairgrounds, Mt. Hood Town Hall, the library and the museum, will be allowed to undertake implementation questions independently.
The HRCCF offered to provide signage throughout the county. Dethman reiterated that there were no enforcement provisions tied to the resolution but offered that self-enforcement has been shown effective at reducing overall smoking in public.
That reduction will, according to Dethman, Ballah and Yasui, translate to lower health care costs and improve health status for smokers and secondhand smoke health impacts on non-smokers.
Ballah said, "The statement we make to our kids is important." The signs from HRCCCF will include a telephone number for access for information on how to quit smoking.
The commissioners were also greeted with a small contingent of Barrett Park supporters.
Six adults and one youngster provided public testimony in favor of the development of Barrett Park through the Hood River Valley Parks and Recreation District.
The timing of the pro-park testimony follows the recent ruling by the Oregon Land Use Board of Appeals that found errors in the commission's decision to deny the park.
The speakers had hoped the commission would begin formal, public reconsideration of its park decision at the meeting; Chair Ron Rivers thanked the speakers and informed them that the board would not be speaking publicly at that meeting. It opted instead to take up the LUBA ruling later in the evening in a closed executive session, as an instance of pending litigation.
LUBA remanded (sent back) the board's decision citing errors in both the board's process and ordinance interpretation.
The board will need to determine whether to remand the original planning commission ruling (approving the park) back to that commission with directions, open a new hearing itself or maintain its original position denying the park.