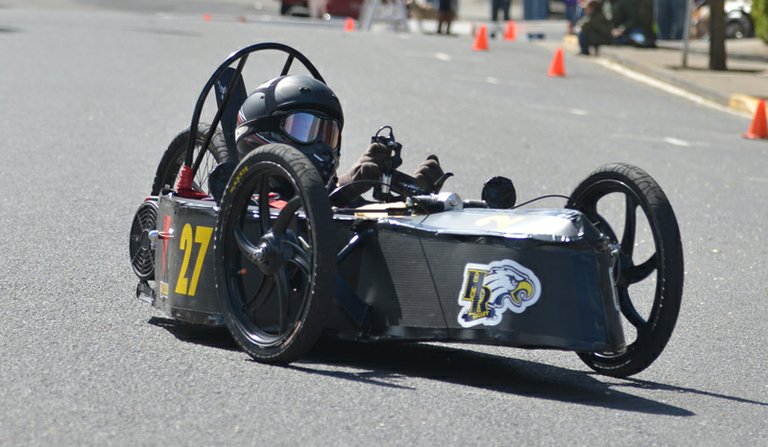 For the first time since competing in the Electrathon America electric car racing program, a Hood River Valley High School racer, Adam McCaw, claimed the overall first-place title after the final race of the Northwest series last weekend.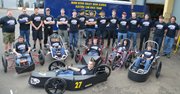 The spring series held races at Mt. Hood Community College, Hood River, Pasco, Lacey, Mapleton and Lane Community College and the cumulative score from all six races determined overall places.
McCaw and Hood River's other five teams raced against cars from other schools in Oregon and Washington that were built from scratch based on certain basic parts and parameters.
For HRVHS, the race series is the culmination of the school's advanced engineering class taught by Jeff Blackman. McCaw, once a national soapbox derby champion, was accompanied in the series by team drivers Josh True (11th overall), Kiefer Krepps/Wyatt Vallejo (12th overall), Leo Castillo (14th overall) and Conner Curtis (24th overall).