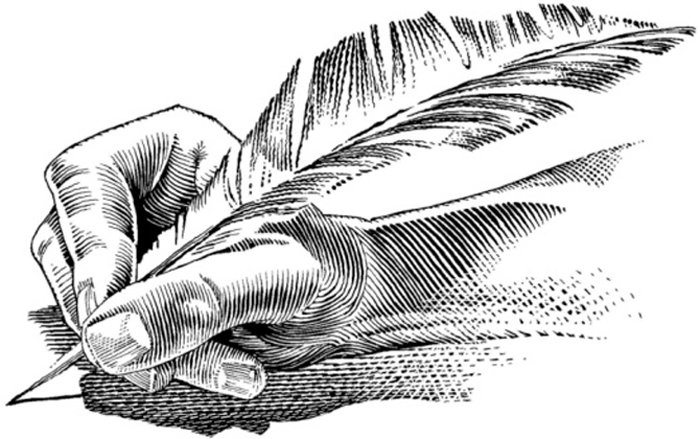 Music man
I had the privilege of attending the Langley Ukulele Ensemble Friday night. What an amazing group of musicians. Fifth- through eighth-graders singing and playing the ukes to rock and roll, classical, folk and country music — wow.
Larry Wyatt needs to be congratulated on bringing this group of talented young musicians to Hood River. I hope Larry will be able to convince the Langley group to return again.
On another note, seven years ago I was fortunate enough to sit in on Larry Wyatt's music class. Those fourth graders were jamming on their ukes and I as an observer was so envious of their enjoyment with Larry, I even grabbed a uke from the wall and started playing the three notes I knew and for 30 minutes I had as much fun as those kids.
We should all be grateful for teachers like Larry who will leave a lasting appreciation of music in children.
Ron Yamashita
Hood River
Hwy 35 trashed
Trash pickers are wanted for the first 3 miles of Highway 35 on Sunday, June 2, at 8 a.m. (this early to avoid busy traffic noise) until about 11 a.m. No experience necessary; on-the-job training.
Desirable qualifications include a positive attitude, love for our county and public spirit. This can be a fun and rewarding second career choice.
Meet up at the ODOT lot across from China Gorge but please contact me at 541-490-8473 or peterc@gorge.net to pre-register.
Peter Cornelison
Hood River
Didn't go far enough
The IRS should have targeted every elected official, every political or government appointee, every government contractor and the entire 1 percent
Jerry Giarraputo
Hood River
Where are bumblebees?
Our tall lead and glass window has an old (quite) 10-foot shrub to the north side. And each year when it bursts with blooms both bright and big on top of its green, a host of bees, all black and gold, comes back.
They work and play in peace and I have fun with them — I think they are a zoo out there just to my north. And though they are close, on my side I am safe.
The "host of bees" parts here and there and zooms in one bloom or the next, more than one on a stem. I just wait 'til time each year when these friends come to call and put on their show.
But this year the bright, lone and still old shrub here does not move or, if a wind comes, a branch or more will blow.
Where are those bumblebees?
Donna J. Gray-Davis
Hood River
'Ugly threads of death'
Does Hood River County invest in Dow Chemical? Or Monsanto? I cannot otherwise understand the county's justification for the ugly threads of death left by roadside spraying this month — brownfield swaths of poison laid up to 6 feet wide woven along the road cuts on Alameda and other of our bucolic orchard roads.
To what end? The reason cannot have been functional, as the damage is way beyond any encroaching vegetation. It cannot have been economic, as the herbicide and the time to apply it is too valuable to spread in such excess during a time of budget crisis.
It cannot have been done with competent knowledge of roadside ecology, as the spraying lays bare soil subject to erosion and the disturbance provides an excellent seedbed for even more weeds. It cannot have been done with concern for our waterways; although the herbicide may break down, it remains harmful to other living things.
And what possible justification would there be for spraying along the border of a school playground? Why not spread native wildflowers instead of death? Other local governments have done this, why not ours? Just wondering where I live.
David Hupp
Hood River
Climate change and beliefs
"Human-induced climate change is real." "The consequences of climate change will be significant, and will hit the poor the hardest." "Christian moral convictions demand our response to the climate change problem."

These are the conclusions of The Evangelical Climate Initiative, a prominent group of religious leaders. Similar positions have been taken by other Christian denominations, Muslims, Jews, Buddhists, and Humanists — and 98 out of 100 climate scientists agree.
For more, Google "climate change, Yale, religion" and "director of national intelligence, global trends."
It's a moral issue. Climate change is harming people, children and all living things — right now. Millions could die in this century due to famine, droughts, disease, flooding and violent conflicts. And we are doing it. You and me — our country.

Climate scientists and religious leaders agree: It will become a lot worse if we don't take action, and time is running out. They also give us hope. If we all stand up and work together, we can make a difference. The most important action we can take is to demand that our political leaders act responsibly.

For example, tell Greg Walden that we want clean energy and climate change back on the list of the Republican Party's concerns (it was in the 2008 party platform). Give him a call. Ask Mark Johnson why he accepts thousands of dollars from fossil-fuel groups like the Natural Gas Political Action Committee, and the extreme right-wing Koch Industries. Urge President Obama to follow through on his pledge to take action on this issue.
Support the leaders who are doing the right thing, like our two senators. Vote!
Lawrence Jones
Hood River
Stop coal shipments
Coal industries propose polluting our air, land and water with constant coal trains and barges (140 tons here a year!).
Coal dust particles flying from trains are not healthy! Doctors and nurses tell us that pregnant women and children must avoid certain mercury-loaded, toxic fish! Also, do not breathe diesel fumes, so no continuous trains allowed.
Please, no more toxins in our Gorge, or fishermen could not bring their catch home for supper.
As a grandmother and as a nurse, I object to more coal particles with mercury (it is toxic to the central nervous system), lead, chromium or uranium, in our environment.
Stop the coal shipments, that Warren Buffet plans, for the sake our children! And why does Buffet need more than $30 million, anyway? Coal tycoons plan to use modern technology to damage, not help, the human race on a monumental scale! No Thanks!
Dorethea Simone
Camas, Wash.