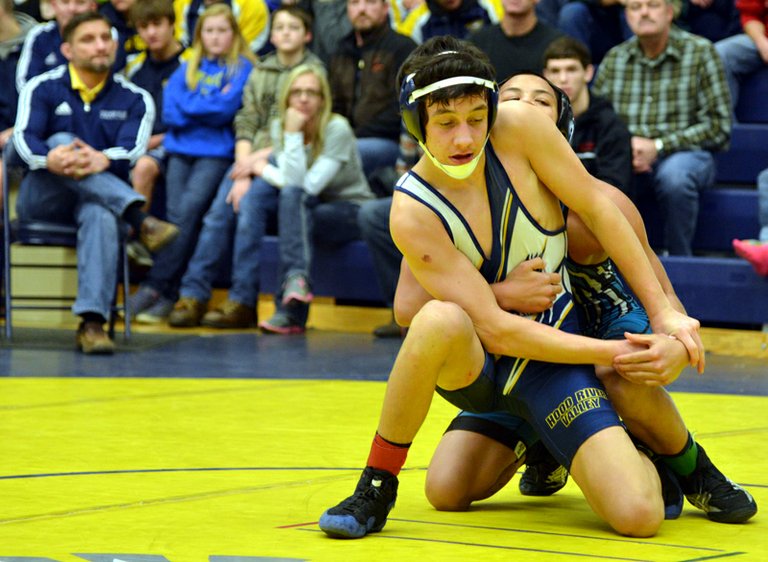 Hood River Valley High School sophomore wrestler Christian Marquez will be representing Hood River and Oregon this summer as a member of the Oregon Wrestling Association's cultural exchange team. The team of high school wrestlers will travel to Germany this summer, from July 23 to Aug. 5, to tour the country, participate in wrestling contests and home-stay with German wrestling families.
Marquez earned the opportunity by winning the 128-pound weight class of a freestyle tournament held this spring specifically as a qualifier for the team.
"It's a cool opportunity to travel and see the world, and to wrestle in another country," said Marquez, who is looking for sponsors to help raise the $3,000 needed to make the trip. "To represent Oregon and HRV wrestling overseas is a dream for me and I hope people are willing to help me make it happen. Any little bit will help."
Marquez, a third-place finisher at this year's high school state championships, will be accompanied on the team by the following wrestlers: Jerry Mealey of Corbett, Derick Tollen of Churchill, Tyler Schilling of Sweet Home, Alex Rich of Crescent Valley, Walker Damewood of Glide, Tim Harman of West Linn, Luke O'Conner of Glide, Tyler Chay of West Linn, Bryan Zimmerman of Elmira, Austin Faunce of Lake Oswego and Dylan Jackman of Tillamook.
To help Marquez raise the funds he needs, he asks to be contacted directly at 541-806-1389 or christianmarquez96@gmail.com.