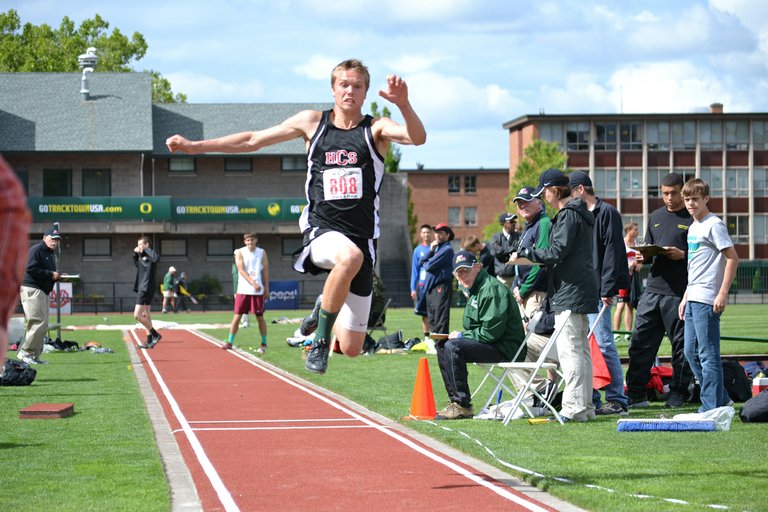 Mason Bloomster's fifth-place finish in the triple jump topped Horizon Christian School's placings at last week's Class 1A OSAA state track and field championships in Eugene.
Bloomster, a sophomore, jumped a personal-best 39 feet, 11.25 inches at Hayward Field during Friday's finals.
Teammate Salvador Ramirez finished sixth in the 1,500-meter run on Friday and sixth in the 3,000 on Thursday. Ramirez, a freshman, ran the shorter race in 4:24.37, a personal best by 11 seconds. In the 3,000 final, Ramirez improved his previous best by 41 seconds, finishing in 9:53.8.
Ramirez and Bloomster combined to score 10 team points, putting the Hawks in a tie for 21st. Southwest Christian won the boys meet, and Condon-Wheeler and Cove tied for the girls crown.
Also qualifying for state for the Hawks were freshman Marlie Bloomster and sophomore Hannah Kempf. Bloomster competed in the high jump and ran a personal best 400 (1:06.13), but did not make the final. Kempf placed eighth in the 200 in a personal-best 28.3 seconds.