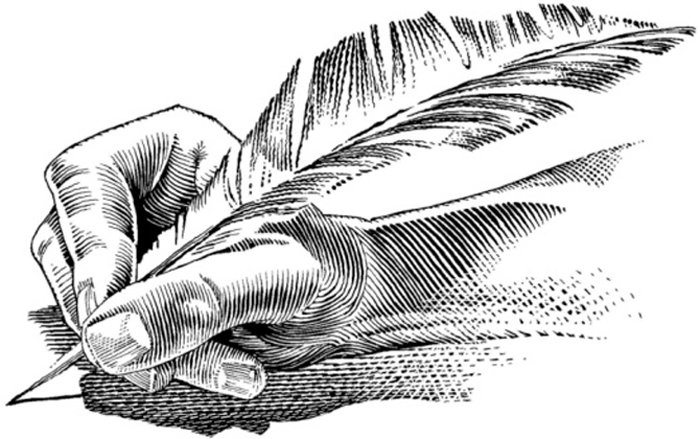 Save Community Ed
Why live in Hood River — the Mid-Columbia — well, there is the scenery (wonderful), recreation (you name it), the schools (one of the best in the state) and the weather (that one is kind of iffy, but there is wind for the windsurfer, hills for the bikers, snow for the skiers and rain for the farmers).
There are less-obvious reasons why it is a special place to reside, with one of those being Community Ed, which is fighting for survival.
Five hundred people signed the petition to the school board and budget committee to not mess with the Community Ed program. There are thousands more who could have, would have signed had they known this situation was happening as the program has touched countless lives not only within our county but the surrounding area with its offerings for participants and instructors.
There have been classes and events that would not have been possible or available without this central point of communication.
There have been classes from archeology to zymology, prenatal to wills, trips for the athletic, for those who want to learn more, for those who didn't have time to go to known and unknown places during their working years and classes for almost any subject that someone wants to teach.
Oh yes, don't forget Families in the Park and the summer night movies that are free to all.
Public relations yes; but also it was a way for many to further an interest or discover a new one that they couldn't afford or wasn't available in their school curriculum, and gave all ages something to do in the dull times. There is something for everyone at one time or another at prices they can afford.
The school district has to make a difficult decision, but it should be a no-brainer that Community Education is not one; as it is there for all ages to further education, to help the youth with activities during non-school hours, and it spreads goodwill throughout the Mid-Columbia area and utilizes school facilities throughout the years off hours.
Tax dollars well-spent.
Nellie Hjaltalin
Hood River
PERS plea
Our governor has proposed changes in PERS at the legislative level, mainly to cut the amount money match is annuitized at which is currently 8 percent. Unfortunately, he's asking for it to only cover those employees who are inactive.
This action can be taken by the PERS board; it doesn't have to wait on the legislature which has problems agreeing on anything. It can also be done for all employees going forward, not just those who are inactive, saving the system nearly $2 billion by cutting the unfunded actuarial liability (UAL), which is the amount PERS is underfunded and is primarily responsible for the increases we see in PERS rates.
The PERS board had this verified after a presentation by the Portland City Club; its lawyers felt it was possible but the board didn't do it, as they are driven by those who show up at their meetings, members and representatives of the public employees unions.
When I've gone to PERS board meetings they are the only ones there; where are the city and county administrators and managers, the Port managers and school board representatives? They are sadly no-shows.
I'd like to see city councils, port commissions and county commissions call on their managers and administrators to send letters to the PERS board asking for this simple change — or better yet, go to a meeting and ask for it — cut the annuitization rate to a risk-free one, the same as all insurance companies use, approximately 3½ percent instead of 8 percent.
Save your public employees' jobs, keep teachers in the classrooms; ask for this change.
Rob Brostoff
Cascade Locks
Losing to cars
After a day of biking with my wife around Hood River, I found myself disappointed and saddened by the lack of attention to safe, commutable bike routes and paths around this town. Hood River is falling behind in development of carbon-reduced transportation systems.
Biking offers so much in terms of health and socialization. With our kids launched, it has even proved a good way to pick up groceries.
I found the drivers around town generally "courteous" in veering to the oncoming lanes when it was possible. But a large percentage of roads around the community have a bike lane amounting to inches. Risking soft gravel, or a "wobble" that would put me at risk with a car is simply not worth it.
With all the interest in bikes, what does it take to be a progressive community with "commutable" bike lanes or dedicated bike paths to put Hood River on the map?
I'm inspired by NYC's recent bike share program. They however, have plenty of asphalt to accommodate.
John Bryan
Hood River
'It's politics'
I attended Sen. Chuck Thomsen's town hall meeting on Friday the 17th. I was favorably impressed with his legislative report and explanation of how the Oregon legislation operates.
I am not happy about how the Oregon legislation works. Unfortunately, that is not likely to change. Politics, party politics, is the driving force in Salem; not what is best for Oregonians, helpful to the sick or needy residents or common-sense safety regulations.
Thomsen was asked about bills concerning proposed gun law changes. He said there was only one that had even a slight chance of getting a hearing in the House; that being the requirement for background checks on all gun sales: stores, conventions or private party.
Then he expressed the "problem" of such requirements. If he wanted to buy a gun from a private party, then he or the seller would have to pay $15 for the background check. It was pointed out to him that he would still get his gun.
He was then asked if he would vote for any bill requiring background checks for all gun sales in Oregon. He said, "No." Asked why not he paused for a while then said, "It's politics."
That says it all about today's governments not working. What one party proposes the other obstructs or guts its effectiveness or purpose. Compromise? Not only no, but (vehemently) NO.
Is it any wonder Americans place politicians at the bottom of their respect lists?
Gary Fields
Hood River
Reason for quiet
Friends and family have been asking why I haven't written any letters for Viewpoint lately. It's mainly because there have been so many good letters from other writers that I haven't felt the need to write.
But last night my Muse kicked me in the head with an idea for this poem. Since I am approaching my 82nd birthday, I think it is appropriate, and will not offend anyone, friend or adversary.
This is my life
I am, therefore, I think
I live, therefore, I breathe
I care greatly for all people
But mostly for those
Nearest and dearest to me
Now, in the backwater of my life
I watch passively as life rushes by
With the same unanswered questions
Why am I here?
What difference do I make?
And with the voracious hunger for more
I lift my voice to the impotent sky
And I cry out
With that most ancient of all questions
Is this all there is?
Anne Vance
Hood River
Bravo, HR Supply
I wish to express my total support and appreciation for the Herculean effort that the board of directors of Hood River Supply and the president and CEO, Pat McAllister, have taken to provide the mid-Columbia area with a local hardware store that offers such a fine selection of merchandise to fill the needs of this great community.
For 67 years our family operated Franz Hardware in downtown Hood River with a desire to serve the needs of our community. I believe history will be kind to our efforts to meet the needs that existed in those years. I was personally involved for 26 years and experienced two major remodel efforts to expand our product selection to meet the needs of this community.
As the challenge of retailing unfolded it became apparent that old line "mom and pop" hardware stores were going to follow the same fate of small grocers and drug stores. Retailing changed and it was obvious that it was time to move on to other things. And we did, with reluctance!
For a number of years Hood River Supply and ourselves worked closely together since we both purchased our hardware supplies from Ace Hardware. When we left the marketplace in 2004 Hood River Supply made a major step to increase its selection of items. It was our interest that, after we left the scene, the shopping public would have the ability to find a good choice of merchandise.
Nine years ago Hood River Supply made that leap and expanded its selection of merchandise to better serve the customers of the Gorge.
Fast forward to 2013: Hood River Supply has made a huge, major commitment to its members and customers, to say the least! It has invested in a "state-of-the-art" hardware store. This store has been professionally planned and merchandised by the experts at Ace Hardware. Trust me, they know hardware!
Over 30,000 new items have been added to its inventory selection. Every department has been examined and planned to be able to fill every hardware need. The retail sales area has expanded from 6,500 square feet to 19,500 square feet. With that substantial increase in items and retail space there has also been a 50 percent increase in store employees to handle the additional work load and customer service.
Hood River and the Columbia Gorge will have the finest selection of good-quality hardware in a store that has a very personal and home-town touch.
My hat is tipped, in a profound way, to Hood River Supply and the commitment it has made to this community. I invite all to support this great community partner that is forward-looking and interested in serving the public needs in this area.
Pete Jubitz and family
Retired owners of Franz Hardware
Hood River
HRMS outdoor school
Many thanks to the Hood River Middle School sixth-grade teachers for the amazing learning and work experience they gave their students away from the formal classroom setting for three days. Our son, Carson, told us all about the owl pellet dissection, leaf identification, animal games, water analysis, pudding, s'mores, bathroom cleanup, chopstick duty and waking up to snow.
Our kids are very fortunate to have this opportunity with such dedicated teachers. Many other school districts either don't offer outdoor school or the high cost to attend excludes many students.
We encourage parents of sixth-graders next year to volunteer. As parent helpers, we worked in the mess hall and learned what it really takes to feed a hungry army!
Greg and Seri Schutt
Hood River
Challenge to tennis players
I'm issuing a challenge to all my friends and former high school girls and boys tennis teams to send money, NOW, to allow the repair of our Tsuruta Tennis Courts to begin. Please send your checks to Leslie Kerr, 4150 Summitview Drive, Hood River, OR 97031 with checks made out to HRCSD-Tennis Court Project prior to June 10. She is the organizer of the Hood River Tennis Court Committee.
The bids for the repair have come in a bit higher than the money from grants, local businesses, community individuals and local government organizations have raised. (See article by Gretchen Newcomb, HR News, May 22). $20,000 is not a large amount if we all put something toward a place we've used and enjoyed since it was built (on a swamp).
I'm speaking to you, the Women's Tennis Gang who played on those courts every Tuesday and Thursday from May through October from the time they were built until the wind drove us to play at the Oak Grove renovated Oak Grove Courts.
I also know that any of you who have played on our high school tennis teams — under Chuck Hiatt, me, Barb Hosford and all those who have followed us — can surely send a donation to aid those playing now. Before we had an indoor facility or upgraded Oak Grove courts, we all used those courts and many still do.
Call your friends; speak to families of former high school players. Please do it NOW!
My check for $100 is in the mail today. If you can afford more, all the better!
Jean Harmon
Hood River