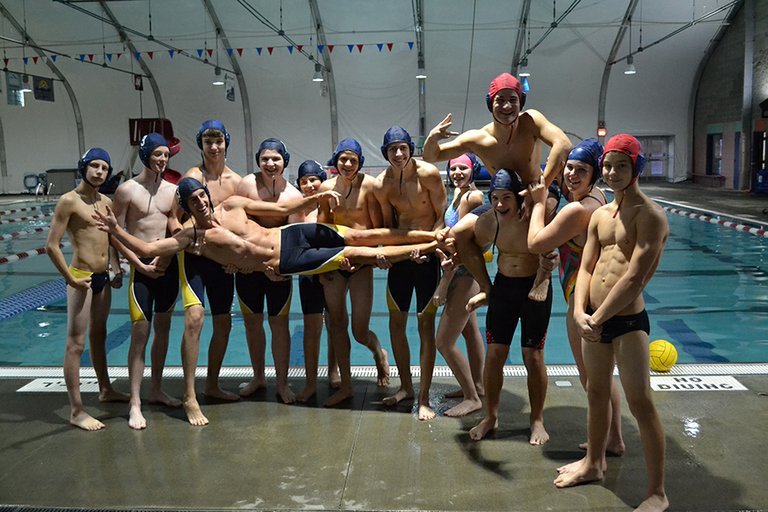 Saturday, November 2, 2013
In its first year as a varsity program, Hood River Valley High School water polo players and coaches are celebrating what they're calling an amazing season of progression in the Mount Hood Conference. The team wrapped up it season Monday evening with one final home game at the Hood River Aquatic Center. For seniors Connor Dunn and Texx Spezia-Shwiff, the win will be their last as Eagles. For the rest of the team, however, the excitement of building the foundation of a new program in Hood River will continue at least another year.
"We will definitely miss those two guys (Spezia-Shwiff and Dunn) next year, but we are also confident that we are truly building the foundation to what could become the next water polo dynasty in Oregon," coach Kellie Dunn commented. "It's really amazing to see how far we came in our first season as a varsity program."
The team finished with an MHC record of 5-8, good enough for fifth place in the eight-team league. They fell short of a state playoff berth after finishing 1-2 in the 5A North Conference Tournament last weekend, which was a qualifier for the state tournament.
Along with Dunn, coaches Dave Cameron, Zack Hortzell and Jesse Snyder were acknowledged for their contributions to the burgeoning program and its players.