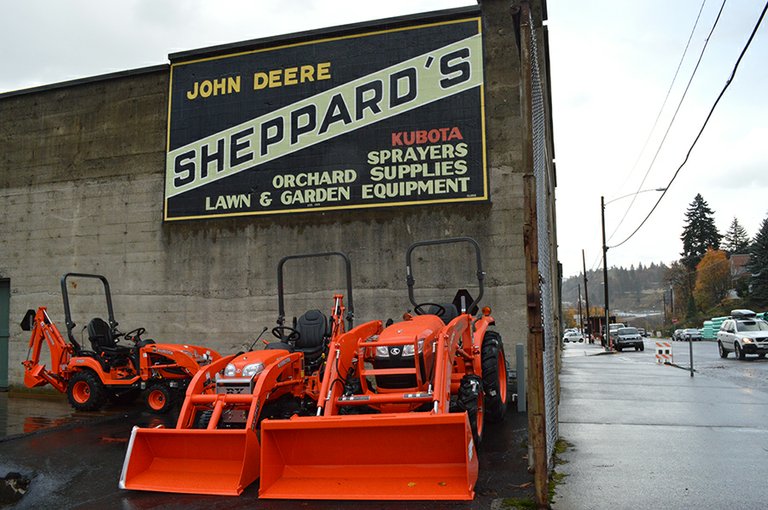 Saturday, November 9, 2013
Someone used a rock to smash the front window of Sheppard's early Wednesday morning.
According to owner Craig Sheppard, three small Honda generators were taken from the front window display in the store, 102 State St. Two larger generators were apparently moved but not stolen.
"I think they just reached in and took them, and didn't have time for much more than that. It doesn't look like they came in," Sheppard said.
"The bigger ones (generators) would take a pretty big guy to pack away," he said.
Police received a call from a passer-by and were on the scene at 6:30 a.m. at the business, located one door east of the police department.
Police Chief Neal Holste said the incident happened between 2-6 a.m. The storefront was apparently undamaged when an officer left the station to go on patrol at 2 a.m.
Sheppard said the window by the front door was evidently smashed by a softball-sized rock that was found inside.
"We've never had a big window smashed but we have had people break in to steal tools," he said.
The most recent such incident happened about eight years ago, Sheppard said.
Holste said the department currently has no leads or suspects, though a partial fingerprint found on one of the large generators has been sent to the state crime lab.
Sheppard said the generators, which carry serial numbers, are each valued at about $1,000, and are insured. The window was replaced immediately, at a cost of about $600.