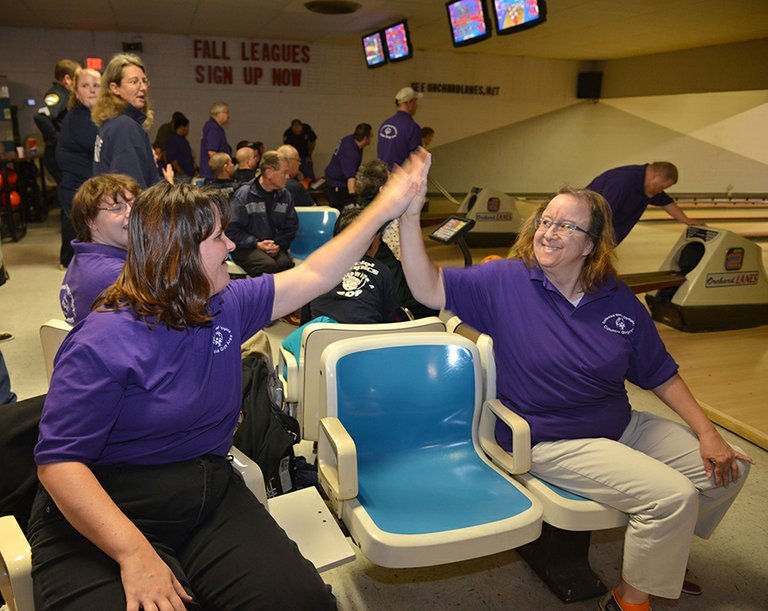 Wednesday, November 13, 2013
Special Olympics The Gorge team was fired up Monday evening during the annual Bowling with the Cops and Firefighters fundraiser at Orchard Lanes. The Gorge team — recently renamed after combining Hood River and The Dalles programs — travels to Century Lanes in Portland this weekend for its season-ending regional championship, where it'll compete against other teams from across the state.
The Gorge team of 20 bowlers has been training once a week at Orchard Lanes since Labor Day. After the bowling season athletes move on to skiing for the winter.