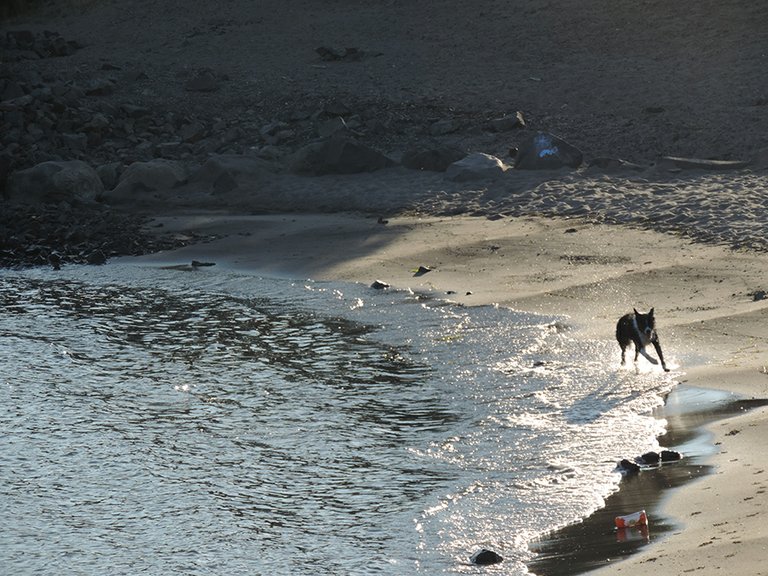 Wednesday, November 20, 2013
The active fall chinook run has brought many spawning salmon to the sandy shores of the sandbar and the Hood River, which writhe and die upon the shoals after completing their reproductive duties.
Those dead salmon pose as potential delicacies to many dogs that go out for a romp on the sandbar with their owners, but a bite of fish carcass for Fido could also spell his untimely demise if dog owners are not careful.
Tucker Road Animal Hospital has seen a few cases of salmon poisoning in dogs in as many weeks according to the veterinary clinic's receptionist, Lindsay Borg. Veterinarian Brian Chambers says the "poisoning" isn't a toxin in the fish, but is caused by the parasite of a parasite that lives within salmon. Specifically, the bacteria Neorickettsia helminthoeca is the culprit, which resides in another parasite present in salmon: Nanophyetus salmincola, a trematode, or flatworm.
Dogs that ingest the salmon may seem fine at first, but Chambers explained the symptoms take anywhere from two days to a week to manifest, and include diarrhea, vomiting, lethargy, and fever. If left unattended, the disease can kill the dog.
Treatment includes de-worming, antibiotics, and/or IV fluids if the case is particularly serious. Chambers indicated that like with many other diseases, early detection and treatment are crucial to ensure a speedy recovery.
"You don't want to wait, even if they act a little, tiny bit sick," he said.