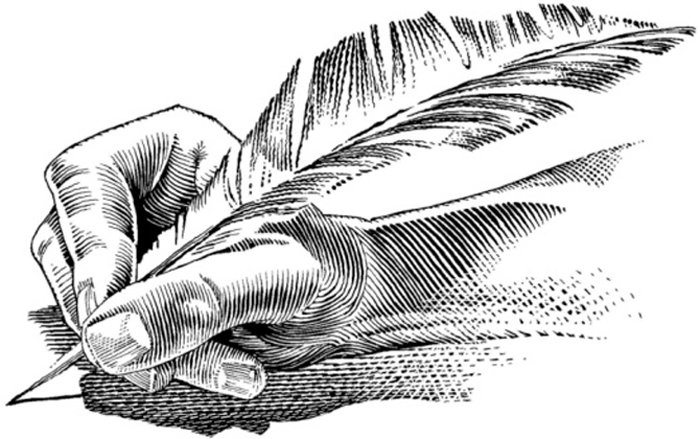 Saturday, November 23, 2013
Not so affordable
Barack Obama campaigned on the premise of "hope and change." Hope and change are rapidly becoming despair and "I hope I have some change left." The Affordable Care Act (ACA) should now be called the How Are We Going To Expense All This Act (HAWGTEAT Act).
Any U.S. Senator or Representative who voted for the ACA without first reading it in its entirety and completely understanding all components and its ramifications should be charged with fraud, impeached and stripped of any retirement benefits and never be allowed to hold public office again.
It does not appear any person standing for or against the ACA understands all aspects of this law. Nearly every day brings new troubles in implementation of the law and unplanned consequences that have created increased confusion and cost.
During Congress negotiations on the ACA, Nancy Pelosi, D-Calif., stated "Pass the bill if you want to know what is in it." Makes a lot of sense, doesn't it? Using her same logic concerning the U.S. debt issue, I'm sure she will say "We can't be out of money; we still have checks in our checkbook."
Lawmakers on both sides need to park their egos and their tunnel vision at the door before making serious decisions for the betterment of this country. The Affordable Care Act (?) needs a serious overhaul if not a full repeal and subsequent new bipartisan law written that makes sense and is truly affordable.
Roger Neufeldt
Mount Hood-Parkdale
Entitlements
Throughout the millennia of Mankind's recorded history, one constant is clear: the conflict between monarchy and democracy.
A warlord plunders the land, declares his title [from entitled] over it — often claiming divine recognition — and thence forward establishing genetic rights of privilege lasting until overthrown by another despot or, in rare cases, the masses or subjects throwing off the yolk of oppression as they seek to gain control of their own destinies.
Over time a merchant class develops within the masses with members who achieve sufficient wealth and power (a plutocracy) to challenge the power of the monarchy, even using royalty to help establish their own agenda.
Seeking to protect their own self interests, the Catholic Church hierarchy gets involved as a means of controlling the poor saps in the vast, but weak, majority in exchange for protection and the financial resources to build cathedrals to honor popes and saints, and support a structure that mimics monarchy at its core.
Fast forward to the present: Most monarchies have either disappeared or have greatly reduced power in the countries in which they are allowed to exist. But, the masses, even in the United States with its revered Constitution and Bill of Rights shouting to the world about our personal freedoms and free enterprise, acquiesce to plutocracy, whose agenda is in stark contrast to the interests of the vast majority of citizens.
Our seemingly democratically elected representatives in the Congress and state legislatures often act overwhelmingly in favor of the power center providing the campaign cash guaranteeing re-election. The plutocracy, with strong corporate support at its center, is genius at diverting our attention to red herrings dealing with race, sexual orientation, gun rights, taxes, debt, and many others.
And, let's not forget entitlements. Who really feels the most entitled? When discussions turn to debt reduction, why is it that the only cuts mentioned are to the budget items that benefit the weakest among us, not the strongest who can more easily afford them?
The struggle between monarchy and democracy lives on.
Russ Hurlbert
Parkdale
Embracing climate refugees
The super storm in the Philippines challenges us to imagine a horror we cannot fathom. Behind the official news accounts lay stories of suffering beyond measure, catastrophic situations that are simply impossible to comprehend. But connecting the dots between the utter devastation felt by the victims on weather-beaten shores to the realities of climate change cries out for our attention. Because it is going to get worse.
Climate refugees are the ones who are first victims of our planet's climate emergency. It's an emergency because of the unprecedented high levels of carbon in the atmosphere and because of the calamitous global warming caused by burning too many gigatons of fossil fuel. Weather extremes have always been a reality for our planet — but when they become the norm, we have an emergency.
Surveys taken recently in 46 states by Stanford University tell us that most of us are connecting the dots between the pain of climate refugees with global warming. Seventy-nine percent of Oregonians believe that global warming is happening and 81 percent of us know that it is caused by humans. And the truth is rapidly getting out: The fossil fuel industry thrives on a business plan that is intent on making matters worse — much worse.

We see it get worse every day. The ice caps and glaciers around the world are melting at unprecedented volumes, the sea levels are dangerously rising, acidification of the oceans is destroying sea life, and thousands of species are dying as a result of climate change. Droughts, floods, super storms and drastically changing weather patterns are becoming the norm.
Climate change poses a chilling rethinking of the phrase "glacial pace." It is accelerating much faster than our most accurate scientific projections. And it is the world's poor, the homeless, the hungry, those living in vulnerable coastal cities, those who have been forced into life on the margins who are becoming the world's first climate refugees.
In the days ahead, more and more of our neighbors will become climate refugees. We can pray for their safety, we can donate funds for their aid. And then too, we can connect the dots. It is our complicity with the business plan of the fossil fuels industry that threatens to leave all of us, lifeless, on the shores of our own neglect.
John Boonstra
Hood River
'Time to impeach'
When the truth about Watergate made the headline Richard Nixon was forced to resign.
Now in 2013, hear the citizens screech: "Enough lies and corruption. It's time to impeach."
Bill Davis
Hood River