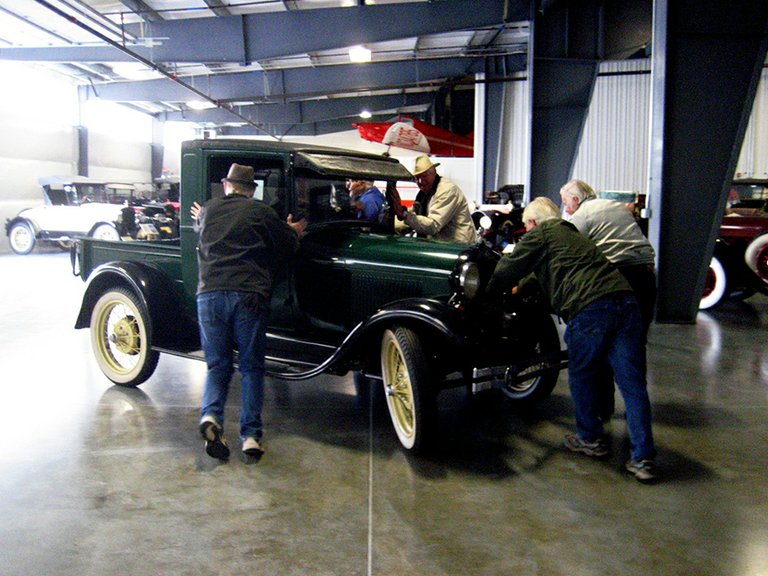 Saturday, November 23, 2013
The Western Antique Aeroplane and Automobile Museum has expanded into its new building bringing the total display area of the museum to over 100,000 square feet.
Much of the collection has been shuffled about in this massive two-day overhaul of the museum's automobile and airplane collection.
The expansion enabled several new items that were in WAAAM's storage hangar to be displayed to the public.
"This move would not have been possible without the 20 amazing volunteers who went above and beyond to help," said Director Judy Newman.
WAAAM is open daily except Thanksgiving, Christmas and New Year's. Admission is $12 for adults, $6 for children; kids under 4 get in free.
Submitted photo
WAAAM staff and volunteers shift displays from storage into the expanded hangar. The museum is located south of Hood River on Tucker Road.