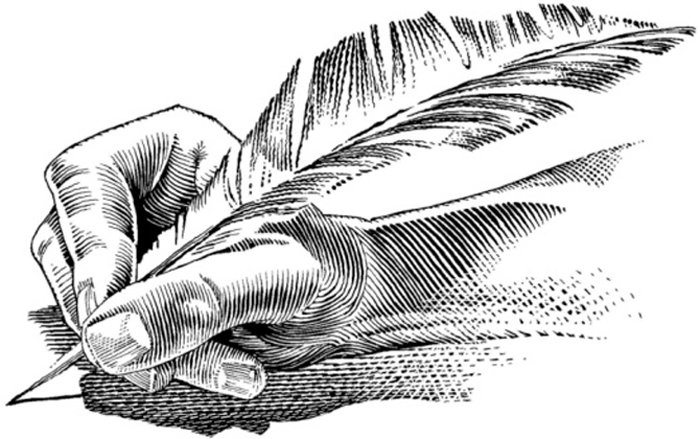 Wednesday, November 27, 2013
Salesman Obama
'Where the President doesn't go, Yugo.'
Car salesman: Here's your new car.
Consumer: I didn't want a new car. I want to keep my car. I like my car.
Car salesman: Look, it's a Yugo! Cool, huh?
Consumer: Umm, no, not really — and why is there a baby seat in the back? I don't have any babies.
Car salesman: Yes, but other people do.
Consumer: But I don't.
Car salesman: But look at the nifty radio knobs and there's even an airbag.
Consumer: Only one?
Car salesman: No problem. You can buy more with all the money you save on gas because it's a manual transmission.
Consumer: I have an automatic. I'd like to keep my automatic.
Car salesman: Yes, but this is a manual and it's only $800 a month.
Consumer: What?! At that price, why can't I get a Mercedes full of airbags and no baby seats?
Car salesman: Because I envision a nation full of Yugos.
Consumer: Where's your Yugo?
Car salesman: Are you kidding me? I'm the President. I don't even drive.
Lisa Evans
White Salmon, Wash.
Almighty God
During the drafting of the Virginia Statute for Religious Freedom, in 1777, an attempt to change the words in the text from Almighty God to Jesus Christ was opposed by a substantial majority. Thomas Jefferson, the principal draftee of the document, remarked "proof that they meant to comprehend, within the mantle of its protection, the Jew and the Gentile, the Christian and Mahomedan, the Hindoo, and Infidel of every denomination."
As the roots for the Establishment and Free Exercise Clause of the First Amendment of the Constitution, Jefferson along with fellow Virginian Madison, clearly had in mind men without faith — Infidel — an atheist.
I would submit, when one supports the Constitution publicly, or more strongly, protecting it as a lawmaker, reinterpretation of the original intent of the words of the Constitution is tantamount to not believing the Bible literally. In God we Trust — our national motto.
George Selleck
Odell
Join prayer vigil Dec. 4
As I continue to read reports about the devastating typhoon in the Philippines, I have moments of both hope and desperation. I hope that the people are able to reunite, heal and rebuild. And yet, the photos make me feel as if the situation is just too much to repair.
Earlier this week, we at St. Mark's Episcopal Church prayed for the victims of the typhoon, as well as those responding to the tragedy. One of the parishioners said that she was overwhelmed and didn't know what to do. I completely understand that feeling.
However, we all have the opportunity to "do" something. Some of us are called to be on the ground, responding with food, water, medical care and rebuilding efforts. Some of us are called to help support these aid workers financially. All of us are invited to pray for healing.
Will you consider joining me and other Gorge Ecumenical Ministries leaders and members on Dec. 4 at noon for a prayer vigil? We will gather at St. Mark's to pray for the victims, for rebuilding efforts, for the world, and for aid workers.

If you are unable to be with us at that time, we welcome your prayers from wherever you find yourself at noon that day. If you'd like to make a contribution for aid to the Philippines, we are working with Episcopal Relief and Development; contributions may be sent to St. Mark's or through the ERD website (er-d.org).
Peace and blessings to you all.
The Rev. Anna Carmichael
Hood River
Help save elephants
Poaching in Africa for elephant ivory and rhinoceros horn is decimating these species. Estimations of an elephant killed every 15 minutes could spell extinction within 10 years.
Socially and family bonded elephants, who once enjoyed a free and playful existence, exhibiting such human emotions as grief and crying over their own dead, are now subject to AK47's, cyanide poisoning and snares.
This violence is destabilizing communities, funding terrorists with ivory money, and worst, changing the elephants' peaceful nature to one of panic and fear. Baby elephants are left orphaned without a chance for survival.
But that orphan has hope, thanks to the David Sheldrick Wildlife Trust. Through its efforts, countless calves have been rescued from the wild, rehabilitated, and years later released back to the wild to produce families of their own.
Aerial surveillance teams, mobile veterinary units, field rangers and nursery staff are currently caring for a record 40 orphans, with a total of 79 elephants currently in their care in three districts. The cost to help one elephant is $10,000 per year.
In April of this year, I started Crafts for Elephants to raise awareness and monies for DSWT and Save the Elephants. One-hundred percent of monies from crafts go to elephants.
Now everyone can help! The U.S. Friends of the David Sheldrick Wildlife Trust is sponsoring a holiday fundraising challenge. Please Google Crowdrise Holiday Challenge David Sheldrick Wildlife Trust; click on The Team, then scroll down the list of teams to mine, Crafts for Elephants; then open to donate.
One bad apple spoils the whole bunch. A few bad men are spelling disaster for elephants. It's up to lots of good men to step forward and help. Please consider a donation this season. No amount is too small. Thank you!
Ricki Duckwall
Parkdale
Supportive community
Several disparate events converged on one day recently, leading me to be filled with gratitude for the community in which we are so fortunate to live.
Once again, Mark Steighner, an enormous, varied group of talented teens, volunteer musicians and dance instructors, parents and community members brought creative genius to the stage with Hood River Valley High School's fall musical.
"Reach 4 It!" entertained beautifully with many messages, such as believing in oneself, listening to one's inner voice and valuing relationships no matter what. I am in awe of how a scattered group with multiple interests and agendas can coalesce into a cohesive whole that is a gift to all present — participants and audience alike.
The second event that filled me with hometown pride was watching our HRVHS boys soccer team at the state finals in Hillsboro. Arriving at that moment at that level was an amazing accomplishment for our small town and coach Jaime Rivera and all others involved are to be commended.
I was overcome by the outpouring of support from Hood River with two loaded fan buses, many teachers spending their Saturday to support our youth, and multiple community members present. The team played with excellent sportsmanship and the support from the crowd was overwhelming.
I am so grateful and proud to be part of a community that I have seen time and again in my quarter century here come through to support its own — from the multiple people involved in myriad events to the high-quality hometown newspaper that spreads the message to all.
Happy "giving of thanks" and bless us, everyone.
Becki Rawson
Hood River
Time to be smarter
A turn in the energy road: An appeal to governors:
Humanity now stands at a crossroads. We can continue to burn fossil fuels in a business-as-usual manner, and accelerate our inevitable path to extinction, or we can make a turn in the road, and continue for a very long time in our 10,000-year climate sweet spot.
With respect to climate upheaval, we are in a uniquely democratic moment, when our destiny, at least in part, is in the hands of governors Inslee and Kitzhaber. Our governors can continue their policies by promoting renewable energy projects, and add real meaning to our progress by banning the transport of coal — especially export-bound coal — and fracked oil, or let the trains and barges pass and make almost meaningless their efforts made to promote solar and wind energy.
They can understand that the choice is not between jobs and no jobs, but between cleaner jobs and unhealthy ones. They can continue to support local creativity in cleaner manufacturing and the labor-intensive installation of solar and wind energy, as well as efficient transportation, manufacturing, and appliances, or support dirty energy, big-buck-intensive jobs at home and overseas.
They can set environmental standards by looking at the cradle-to-grave cumulative impacts of all energy projects, including methane release from fracking, oil releases from deep water drilling, and toxic emissions from coal burning. They can continue the feudalistic methods of letting fossil fuel corporations decide our fate, or decide it themselves as our elected officials.
They can listen to the sincere calls of the First Nations among us and protect the Columbia River and their spirits, cultures, and livelihoods, or they can buy into the incredible damage that spills, fires, explosions, dump sites, off-loading facilities, dust, mercury and multiple toxins can cause to all of us.
They can begin to set the stage for a cohesive American energy policy, not a multi-national energy policy driven by the random chaos of quick short-term profit of these highly government subsidized corporate pirates.
It's time to be smarter and end the era of drilling deeper and deeper, farther and farther, yielding multi-species extinction.
I wish I were in the governor's shoes. Our path is wonderfully clear and uncomplicated. It is truly miraculous that we understand science, and can use it for our benefit, as we have done all along.
I hope our democratically elected leaders hear our logical and uncorrupted plea and have the courage to make that simple and ethical turn in the energy road.
Dave Berger
Lyle, Wash.