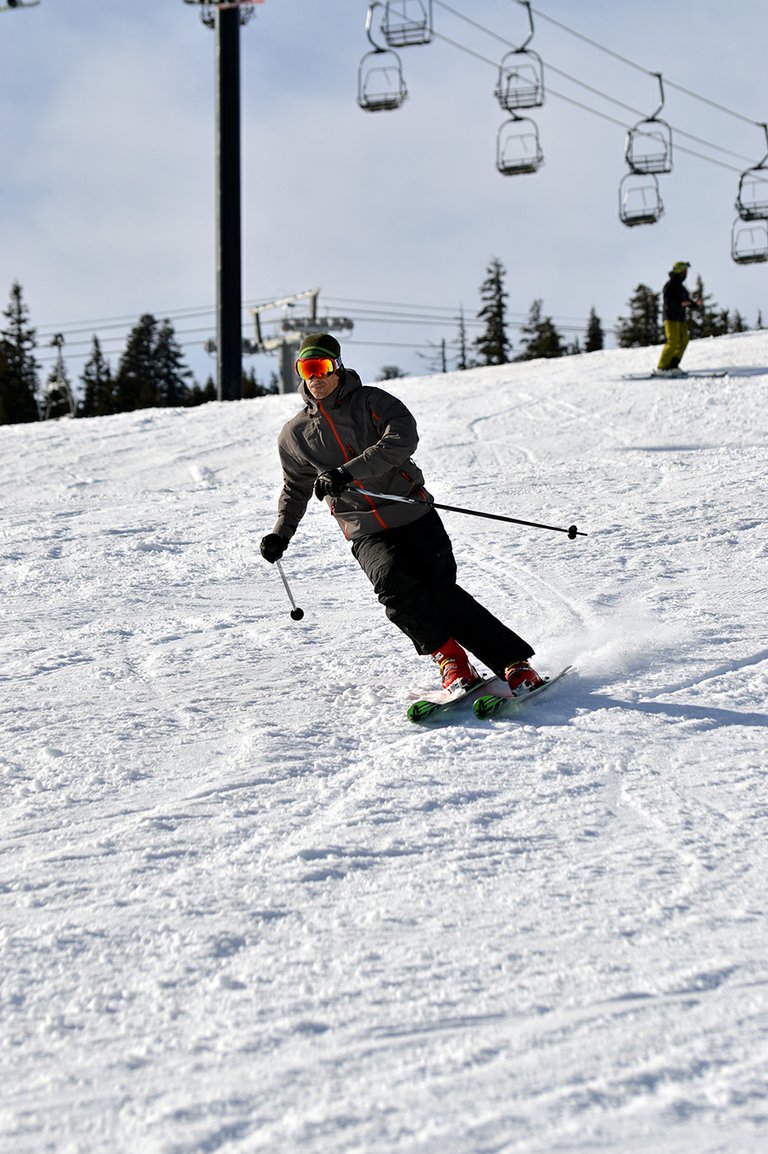 Wednesday, November 27, 2013
A persistent temperature inversion made opening day conditions at Mt. Hood Meadows on Saturday more akin to the end of the ski and snowboarding season, not the beginning.
Despite spring-like temperatures and only a foot-and-a-half of base snow, Mt. Hood Meadows had a limited opening on Saturday and Sunday that attracted approximately 1,000 skiers and snowboarders each day, according to Dave Tragethon, the ski resort's marketing and sales director.
Temperatures are supposed to stay above freezing at Meadows this week and the National Weather Service only calls for a "slight" chance of snow on Friday. And while Meadows won't be open on Thanksgiving Day as it has in past years, the resort will have another limited opening of four lifts this Friday through Sunday, from 9 a.m. to 4 p.m. Tragethon explained that typically, more people visit Meadows on Thanksgiving Weekend as opposed to the holiday itself, which, factored in with the lack of snow, led to Meadows skipping its traditional Thanksgiving opening this year.
After receiving healthy snowfalls earlier this month, flurries have been woefully absent from Meadows the past couple weeks, which has forced its grooming crews to get creative. Tragethon said snow was removed from the main parking lot and used to supplement what had already accumulated at low-elevation runs such as Buttercup and Shipyard. Snow machines were also used to bulk up the snowpack. Mountain crews also traveled to the top of the Cascade Express lift, which accesses the highest-elevation trails in the ski area, to make sure more terrain would be shred-ready for this past weekend.
"Our mountain crew did a stellar job of accessing Cascade," Tragethon said. "Conditions were pretty gnarly up there before our groomers got up there."
An Arctic storm front is forecast to descend upon the Cascades at the end of this week, according to Tragethon, which may get Meadows one step closer to a full opening.
"With any luck, we'll have some snowmakers out of that," he said.