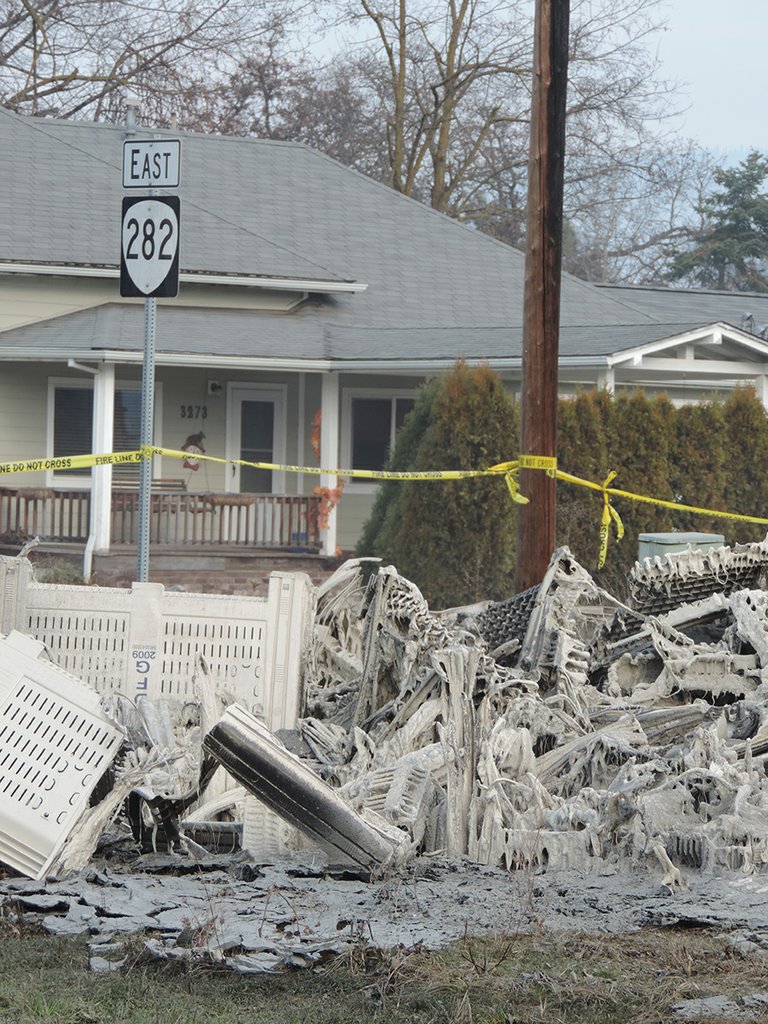 Saturday, November 30, 2013
Authorities are asking for help from anyone with information on the nighttime Nov. 25 fire at Diamond Fruit Growers in Odell.
Investigators were on the scene Wednesday but had not yet ruled on a possible cause of the fire, which destroyed 10,000 empty plastic fruit bins at the intersection of Odell Highway and AGA Road.
Anyone with information may call 541-387-7077, the Hood River County Sheriff's Office tip line. Wy'East Fire District, the State Police and Fire Marshal, and HRCSO are investigating. Yellow crime scene tape surrounded the fire scene, where a mangled moonscape of bin remains.
The estimated loss in the fire was $1.3 million. (The Nov. 27 edition included a far lower, incorrect figure.)
"We really want to thank the fire responders," said Diamond Fruit CEO David Garcia. "They really helped mitigate the fire. It could have been far worse. They did an admirable job." No DFG structures were affected and damage was minor on two neighboring homes.
Nearly 50 firefighters from Wy'east (Pine Grove and Odell departments), Parkdale, WestSide, and Hood River responded to the fire, assisted by HRCSO.
The destroyed bins comprised about one-sixth of the company's total stock. (This is a revised figure over the Nov. 27 article.) The company had 40,000 plastic bins before the first, along with about 15,000 wooden ones. Most of the burned bins were 4-5 years old.
Garcia said he would ask bin manufacturers to do a site visit soon, as DFG moves ahead with replacing the bins. He said he expected no problem in replacing them by this summer, when picking resumes. The company had resumed normal operations on Nov. 26.