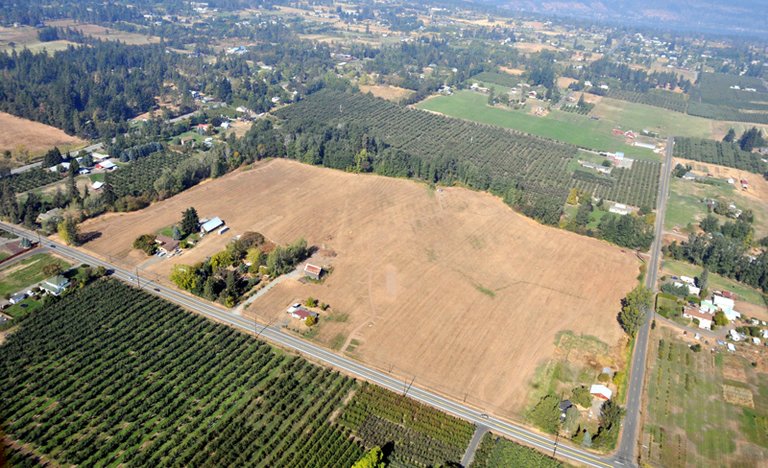 Saturday, November 30, 2013
Hood River County Commissioners will deliberate and render a decision Monday night on whether or not the controversial Barrett Park planned for the west side of Hood River can be developed.
The public hearing will be held Monday, Dec. 2 at 6 p.m. in the County Business Administration Building, 601 State St., Hood River. This is a de novo hearing, meaning no new testimony will be accepted from the public or any party. Both applicant and appellant have been allowed to submit final arguments and findings of fact to commissioners, who will have to decide whether the 31.4-acre park will significantly impact or raise the cost of farm or forest practices on surrounding lands.
Fritz von Lubken, a local orchardist who is the appellant, argues that the park will significantly impact his farming operations, altering everything from spraying operations to the transportation of his fruit to local packing houses. Hood River County Parks and Recreation District, the applicant, argues that other local farmers have refuted this testimony and argue that the park will not significantly impact farming operations.
The county commission's decision on the matter will solely be made on final written arguments submitted by both parties as well as the record from the last public hearing held on Barrett Park, which was Oct. 9. At that hearing, The Hood River County Planning Commission deadlocked in a 3-2 vote in favor of the park. However, since two commissioners recused themselves, not enough affirmative votes were received to render a decision.
This situation will likely be avoided at the county commission hearing as only three votes are needed for a majority and any commissioners who might recuse themselves from the meeting due to conflicts of interest can be called back to vote. State law requires the county to render a decision by Dec. 16.
Those who want a seat for the meeting should get there early. The county meeting room for the last Barrett Park hearing was standing-room only as approximately 60 people showed up to listen to the proceedings and in some cases, testify.