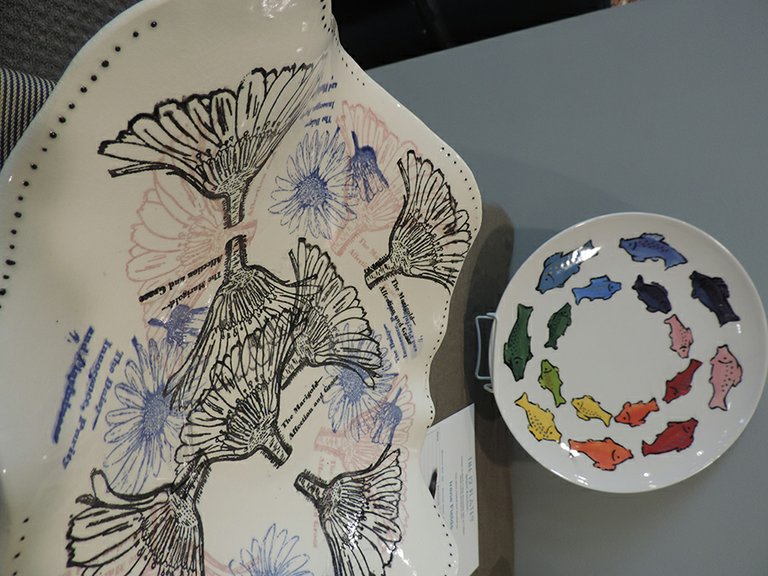 Saturday, November 30, 2013
Looking for a unique holiday gift that helps art programs in Hood River County?
Did you think "12 Plates" auction had passed you by?
Search, and wonder, no more.
The 12 Plates silent auction has been extended through Dec. 15 at 7 p.m., at The Gallery 301, 301 Oak St. in Hood River.
Bid on one of 12 elegant and whimsical plates made by Gorge artists. Proceeds go to the Arts Education in the Gorge (formerly Columbia Gorge Arts in Education) which provides artists-in-residence and other programs for elementary, middle school and high school students.
12 Plates is an outgrowth of old Bite of the Gorge, the food and wine fundraiser for Arts in the Gorge, which was discontinued in 2011.
The Gallery 301 is open Friday through Sunday. Anyone may visit the gallery and write down a bid for a plate.
For details visit cgaie.org or phone 541-387-5031.