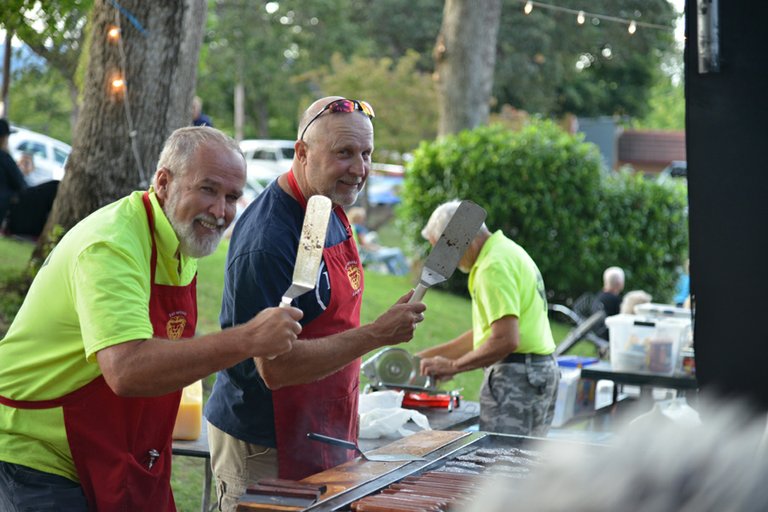 Saturday, October 5, 2013
At Tuesday evening's Hood River Valley Adult Center's Big Bingo, Lion Len Hickman presented a check for $1,000 to Paul Zastrow, HRVAC board chairman, and Jinx Woods, HRVAC treasurer.

The money will be used for Meals on Wheels, a program of the adult center that provides nutrition and social contact for shut-in seniors and disabled people.
The funds were raised at the annual Families in the Park festivities the second week of August, when the Eyeopeners Lions had the opportunity to barbecue hamburgers and hot dogs.
When there are five Tuesdays, the Eye Openers have asked for two cooking events, with the second one's profits dedicated to a local cause. Last year's donation was to FISH Food Bank and this year to the Adult Center.
"Many thanks, as well, to Hood River School District's Community Education for allowing Lions to really give back to the needs of our county residents," Zastrow said.
Zastrow and Hickman are members of the Eyeopeners Lions Club, which would welcome new interested individuals into the club on any Tuesday — the first two meetings being at 7 a.m. at the Charburger and the others at the same location, but with a meeting time of 6:30 p.m.