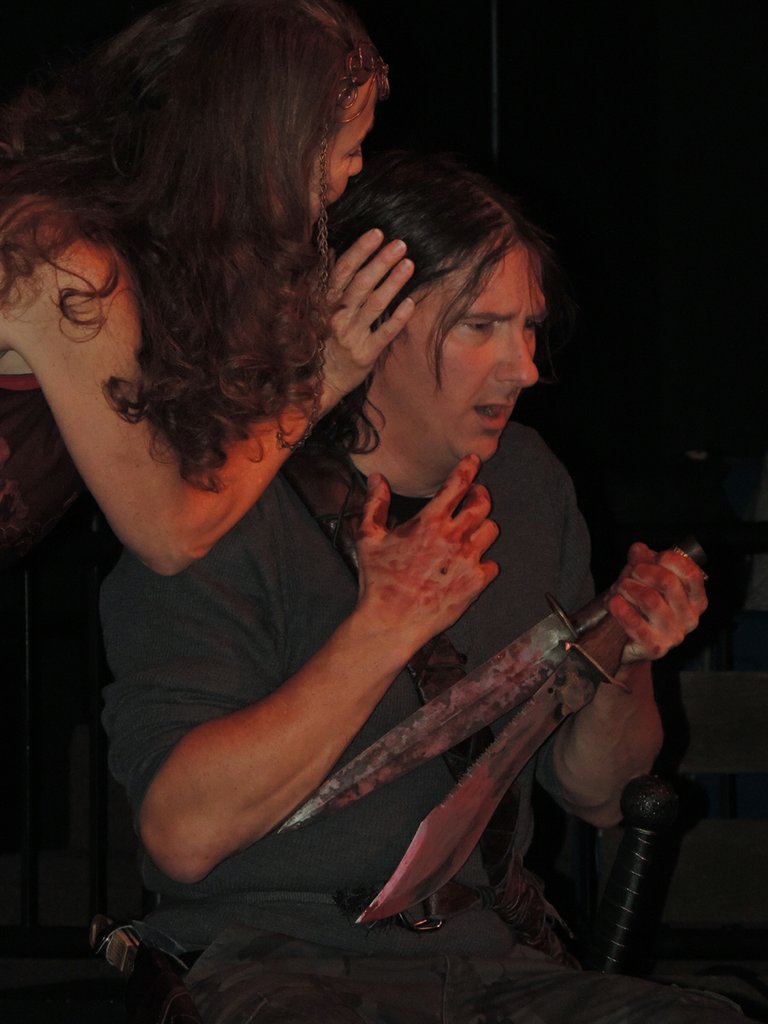 Saturday, October 5, 2013
Columbia Center for the Arts and CAST Theatre open the 2013-14 season with the "Tragedy of Macbeth."
"Macbeth" is a bloody tale of desire, twisted morality, vengeance and restitution. Set in a post-apocalyptic world where survivors have banded together against their enemies, loyalties are tested, friendships are torn apart and super-natural elements begin to tear through the fabric of the material world in order to destroy or save it.
The show opens Thursday, Oct. 10, at 7:30 p.m. and continues Oct. 11, 12, 17, 18 and 19 at 7:30 p.m., with a matinee Oct. 13 at 2 p.m.
The play contains violence and mature themes.
Tickets for "the Scottish play" are $18 for adults, $15 for students and seniors, and $12 for groups of 10 or more, and are available at Columbia Center for the Arts, Waucoma Bookstore and online at www.columbiaarts.org.
According to some sources, legends say that the play Macbeth is actually cursed — and actors and other theater people often consider it bad luck to mention Macbeth by name while inside a theater. For that reason, the play has been refered to as "the Scottish play," or "MacBee," or when referring to the character and not the play, "Mr. and Mrs. M," or "The Scottish King."
Shakespeare is said to have used the spells of real witches in his text, which could explain the printing problems of the Macbeth Kaleidoscope experienced by the News the other day.
Columbia Center for the Arts is located at 215 Cascade Ave. in Hood River.