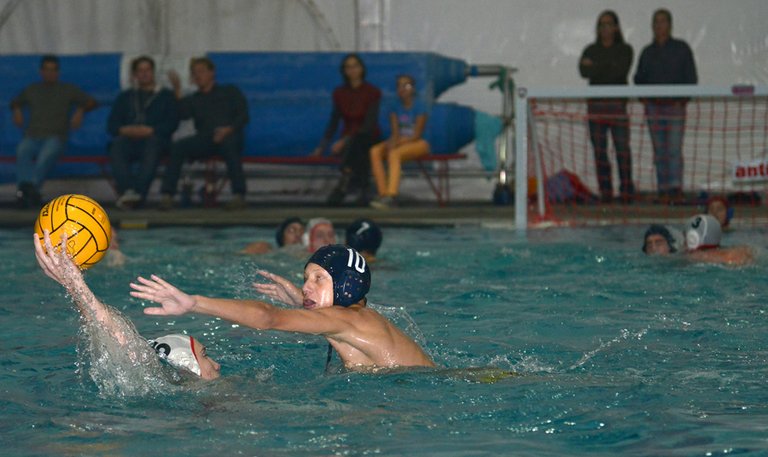 Saturday, October 5, 2013
Hood River Valley High School water polo picked up wins at home this week against teams from Sandy and Gresham.
Tuesday's varsity game was a nail-biter that ended in overtime with HRV up 15-12. Stan Ochesky had seven goals in the game, Connor Dunn had four, Arthur Finstad had two and Myles Cameron and Russel Grim had one each. The JV played before varsity and won 6-2.
Thursday's game was more one-sided, with HRV winning 16-6 against Sandy (6-0 JV). Freshman goalie Adam Cameron gets credit for keeping Sandy's score low while Ochesky led again with six goals, Dunn with five, Cameron with two, Daniel Mears with two and William Lamer with one.