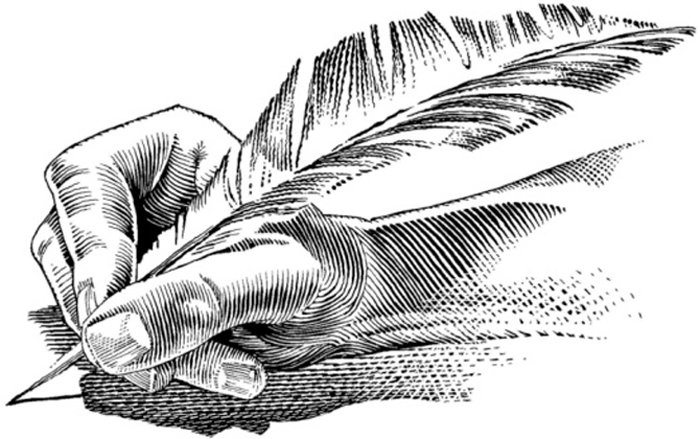 Wednesday, October 9, 2013
Editor's note: Every letter received so far pertaining to the Barrett Park issue has been published on this and previous Viewpoint pages. On Oct. 9 at 7 p.m. at the County Administration Building, the Hood River County Planning Commission will consider the Hood River Valley Parks and Recreation District's application for a conditional use permit to develop the park, which is located west of Hood River at Barrett Drive and Alameda Road. The commission's scope is limited to assessing the potential impacts of the proposal on surrounding farm lands. Yet the issue has generated as much discussion as we've seen in years on the widely held belief that the valley needs more space for kids — and adults — to recreate. The letters might be "off-topic" for the Oct. 9 hearing, but they remain part of a healthy discussion on the matter, and it is one that needs to be carried forward in other venues.
Yes for Barrett Park
It would be really great to have more fields as it is very over-crowded and scheduling fields has become an issue for many of my children's sports.
Thanks!
Annette Broddie
Hood River
Barrett Park is doable
A community park is more than ball fields. A community park is a place to gather, recreate and socialize. A community park can be just a beautiful, flat, well-maintained grassy area that provides space for picnics, Frisbee (not necessarily Ultimate, but maybe), bocce, throwing a ball for a dog, flying a kite, playing tag, and yes, a game or two of soccer, lacrosse or football.
A community park can be three-terraced, beautiful, flat, well-maintained useable grassy areas on the corner of Barrett and Alameda Roads instead of uneven, unusable, ugly, land that this generation of Hood River County citizens can walk around the edge of, but not really enjoy.
The money has been spent to purchase land. The land has been acquired.
Grant money has been found to hire people to improve the purchased land so that it could be enjoyed in many ways, not just as practice fields.
The master plan adopted by the Hood River Valley Parks and Recreation states objectives, but does not prioritize those objectives. Developing new sports fields is just one objective of the HRVPR, but it is not the number-one priority.
The Barrett Park land is an asset now available to all of us in a way it wasn't when the land was filled with fruit trees. The fact is that the land is not going to be replanted with fruit trees; nor is it going up for sale. It can either be developed and used in a variety of ways, or it can sit in its unused state for an indeterminate amount of time.
The fact is that the state does not prohibit Exclusive Farm Use land from being terraced and maintained. It doesn't even prohibit it from being lined for use as a ball field. Those two conditions are allowable by Hood River County, if the commissioners so choose to allow it.
So, it comes down to having an undeveloped, unappreciated and unusable, bought and paid for piece of land sit idle or a great public use area that makes many people happy.
The solution seems both reasonable and simple; the county could approve a conditional use permit. This permit would allow HRVPR to proceed to develop a usable space.
Peg Bogard
Hood River
Parks are needed
I encourage the County Planning Commission and County Commission to support Barrett Park. The valley's shortage of ball fields is a problem that is begging for a solution. The shortage has been apparent for years, which is why I was surprised Barrett Park was turned down last year.
The decision against the park is a clear indicator that the general public and the County Commission are not aware of how serious this shortage is. Renting enough field space is a serious battle for those that run local organizations. This is on top of the time and energy it takes to run the organization. It is time for the battle to end.
As with the success of the Waterfront Park, I look forward to the days when we look back and wonder why there even was an argument.
Tim Mixon
Hood River
Barrett Park would help
To the Hood River County Planning Commission:
I encourage you to support Parks and Rec's Conditional Use Permit to develop Barrett Park for passive use, and I can provide a few specific data points.
My son plays soccer at Westside Elementary. Ours is not unlike any other Hood River family.
I participate in touch rugby on Tuesdays at the Port and I coach youth lacrosse (pickup games) on Thursdays at the Port. Both activities provide healthy alternatives to video games, television and other sedentary activities. Neither would be possible without the large open field at the Port.
These activities do not require permanent goals/light structures or field lines. We use cones. Unfortunately, these activities displace other uses such as kite flying and ultimate Frisbee, and field shortages elsewhere preclude the option of moving to a different venue.
Safe transportation to/from the Port field also presents challenges, as youth lacrosse players typically arrive by car from Westside neighborhoods. Even with the urban sidewalks and pedestrian bridge, many parents disallow their kids to cross downtown Hood River to get to the Port. They prefer the openness of county roads such as Barrett or Alameda (or better yet: Indian Creek Trail) for kids to bike or walk to the field.
Any number of new play fields at Barrett Park would solve many problems, even with the restrictions identified in the conditional use permit application. Anyone claiming otherwise is either out of touch or suffering from a conflict of interest.
Thank you for your time and consideration and please lend your support to the Parks and Rec park development plan.
Cory Roeseler
Hood River
Open up government
So the Republicans in the House of Representatives want to do away with the Affordable Care Act by shutting down the government and threatening to not increase the debt ceiling in two weeks. If this is how the Republicans want to govern, then there are a few Democrats in the Senate who want some measure of gun control; should they try to shut the government down if they can't get gun control legislation?
The answer is obviously NO.
It's time for Republican leaders in the U.S. House of Representatives to step up and ask for a clean CR bill and increase the debt ceiling. Then work on improving the Affordable Care Act. There are parts of the act that can be improved; but to do away with the whole thing after it is the law is nonsense.
It's time to call your representatives and senators and tell them to open up the government.

Ron Yamashita
Hood River
Wondering
I was just wondering: The government is in shutdown, so they are laying off food inspectors, park workers, closing parks. But does congress, senators, even the president still get their salary?
Jim Drennan Sr.
Hood River
Shutdown salaries?
Over 120 senators and congressmen have donated or declined their salaries during the government shutdown. Where's Greg Walden? What about our senators?
Christine Knowles
Hood River
'Affordable' health care?
"Sept. 24, 2013, Dear Mr. Nybroten: With new health coverage options available due to national health reform, health care coverage through * will no longer be available.
"What does this mean to you? The last day of coverage for you and any members on your account is Dec. 31, 2013."
I thought I could keep my existing coverage which I pay for? As I look at examples of coverage, the cost is almost double my existing premium. Affordable?
I guess I missed something in that 12,000-page document. What should I worry about?
And to the writer who suggested that Congress passed such a wonderful law for us, that they too should have the same health care coverage —I agree!
Steven Nybroten
White Salmon, Wash.
Don't give an inch
I urge President Obama and all Democrats in Congress not to yield to those far-right Republicans! What is happening is a disgrace to our nation.
The president already made lots of compromises on the Affordable Care Act before it was even passed by Congress. To now try to undercut this important achievement by not funding it, and letting our country suffer the consequences, is simply wrong.
Let those Tea Party members stew in their own dishonor and don't give them an inch!
Wendy Best
Parkdale