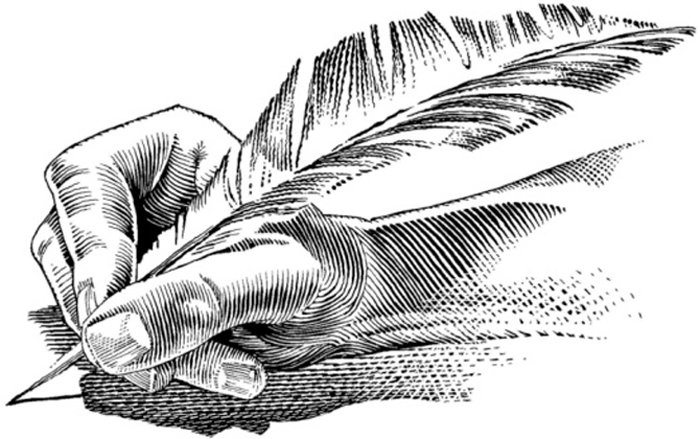 Saturday, October 12, 2013
Learn facts about Lyme
Chronic Lyme disease is real: Watch Kate Couric this Wednesday at 2 p.m., KGW Channel 8.
Oregon still remains in the dark about Lyme disease – its prevalence
in the state (how many of us have it already), early symptoms and diagnosis (could you have just gotten it), and chronic Lyme (what happens if you fail to recognize its early symptoms, and fail to get treated promptly).

Conventional wisdom in Oregon is that Lyme disease is not prevalent in the state — the ticks are not infected, there is no significant risk of infection, and there are only a few infected individuals. This is based on false criteria and old data.
The CDC recently announced that the prevalence of Lyme disease could be 10 times higher than previously thought. The situation in Oregon is unclear because there is no recent data from well-documented and rigorous tick sweeps or human epidemiological studies. However, data from our best friends (dogs) sheds some light on this situation:
Between 1½-2 percent of all dogs tested in the state are positive for Lyme (http://bit.ly/1crAImA). This is a scary percentage for a disease that can cause crippling and chronic illness in humans, and demonstrates that the conventional wisdom regarding Lyme disease in Oregon is just plain wrong (the same organism and vector cause Lyme disease in both dogs and humans).
If you live in the Columbia River Gorge, your risk is higher than for the state as a whole, because this area's mild temperatures, wooded environments and humid micro-climates are particularly conducive to tick survival.
If you want to learn more, please watch the Kate Couric show this Wednesday on Channel 8 at 2 p.m.!

Mary Jane Heppe
Mid-Columbia Lyme Group
Hood River
Grateful riders
I would like to take this opportunity to say thank you to all of the drivers, bikers and walkers who have shown consideration to me when I ride my horse on Country Club and Post Canyon roads, as well as the trails. The vast majority of drivers and riders slow down and move over. It is so important for safety reasons and just takes a few moments of your time.
Horses can be unpredictable so by giving us space helps out for the "just in case" scenario. There are about 15 of us that ride frequently in this area, especially in the summer, and I think I can speak for each: We super-appreciate safe drivers and bike riders! We share the trails/roads and want to have a fun and safe ride each and every time.
Thank you also to the landowners who have given us permission to access the Hood River Saddle Club and Post Canyon Trail system so we can stay off roads as much as possible.
Happy Trails, Mary Davidson and her pony Tess.
Mary Davidson
Hood River
Work to improve ACA
An open letter to Greg Walden:
Dear Congressman Walden: This madness has gone on long enough! Please support a clean funding bill, and then work to improve the Affordable Care Act, not gut it.
I am grateful for the ACA. It has saved me several thousand dollars in prescription drug costs. Before the law, I was paying about $4,700 because of the coverage gap ("doughnut hole") in Medicare Part D. That came out of precious savings. I also know firsthand the crushing feeling of being denied health insurance because of a pre-existing condition.
I think your most important duty now is to get the government back to work. It's hurting too many people in all walks of life. You must know that holding out for default — driving our great nation over a cliff — will be the biggest and most profound mistake in your political life.
One more thing: Please do what you can to restore the sequester cuts. I believe that the majority in Congress know deep down that continuation of sequester cuts is bad policy, pure and simple. For example, it's insane to stop funding vitally important scientific projects involving medical care.
Darryl Lloyd
Hood River
Wake up
I keep hearing who's to blame, Republicans or Democrats? Duh, its "We the People," who keep electing self-serving politicians. Wake up!
Jim Burdick
Parkdale
Paying forward
After reading the (Sept. 28) article by Donovan Doroski (19), who is fighting cancer, we are hoping Donovan and family will receive the loving support we did when our son was fighting cancer.
Our son, Craig Edwards, Hood River City Police, was diagnosed with cancer in 1996. At this time, Craig and our family received such loving support with prayers, visits and financial help.
We have been forever grateful to this community and the support we received at this difficult time.
Craig lost his battle with cancer in 1996 but the wonderful memories have helped us since then.
Craig's daughter was just 3 when he passed but she is now in college and using the trust fund that was set up for her.
Thank you again for the help given us and we plan to pay it forward for Donovan.
Jim and Gladys Edwards
Hood River
Who's crazy?
Recently, due to the government shutdown, President Obama and his partners in the U.S. Senate have prevented World War II veterans from visiting their memorial, as if they needed help from the government to walk around an open-air memorial.
He has prevented people from viewing the Grand Canyon, as if you need government help to look at a giant hole in the ground.
He has put barricades along the highway to prevent anyone from taking a photo of Mount Rushmore, as if you need government help to look at a mountain.
He has escorted people from Yellowstone, as if you need government help to see a steam explosion.
He has closed a parking lot so people cannot visit Mount Vernon, as if you need government help to see the privately owned home of our first president, a part of our history.
He has put camping areas off-limits, as if you need government help to set up a tent next to a stream.
The president is acting like a schoolboy who doesn't like how the game of dodgeball is going so he's going to take his ball and go home. And still, people write to the Hood River News editor and say that the Republicans are crazy! Go figure.
Mike Farmer
Hood River
Here's the hot potato
Seeing local politics in action is enlightening (and entertaining if you have a sense of humor). At last night's Barrett Park meeting the Planning Commission had two decisions to make: Will Barrett Park force a significant change in accepted farm practices on surrounding lands?; and Will Barrett Park significantly increase the cost of accepted farm practices on surrounding lands?
LUBA had rejected the County Board of Commissioners' definition of "surrounding" being the entire valley. Last night "surrounding" was defined as being within a .25 mile radius of Barrett Park.
Each land owner in the impact area was asked how the proposed park might impact their operations and costs of doing business. The majority said it would have no impact, including the land owners north and east of the park. The rest said it might have some impact they couldn't quantify.
A study by professional traffic engineers contracted to estimate the effects on road traffic revealed the impact to be minimal.
One orchardist outside the impact zone expressed concern over increased traffic on Indian Creek Road negatively impacting his ability to drive equipment on county roads. Testimony that Indian Creek road is not a primary feeder route to Barrett Park did not ease his concerns. His lawyer said the traffic engineer's data was invalid because they are "not farmers."
Another large orchardist in the vicinity countered Barrett Park would have "no impact on farming operations and expenses whatsoever."
The seven-person planning commission has a rule that a motion needs at least four in favor to pass (57 percent). Two commissioners "recused" themselves because of bias. Now they had five people, but continued to use the "rule of four" (now 80 percent).
The motion was made that Barrett Park would not "force significant change" in farming practices or significantly increase costs.
Another voted no on the basis that impact to traffic on any possible access road should be considered "well beyond" the impact zone. With 2 no and 3 yes, the motion failed, not having the required four yes votes.

Another motion was made that the park would "force significant change." With 3 no, and 2 yes, this motion also failed.
Solution: Toss the hot potato back to the Board of Commissioners. Gotta love it! Would make a great episode on "Mayberry RFD."
Roy Pettit
Hood River