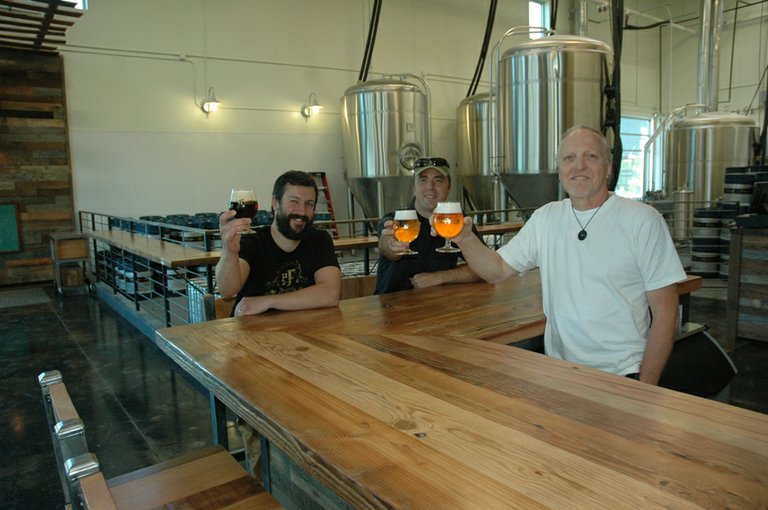 Saturday, October 12, 2013
This time, the federal government has gone too far.
The government shutdown, which has been in place since Oct. 1, has impacted the U.S. in myriad ways. This week, an Associated Press article pointed to an unlikely, yet precious national resource that has fallen victim to the shutdown.
Beer.
According to the AP story, breweries are starting to run into some serious problems because of the government shutdown, which, as it has with other federal offices, has forced the Alcohol and Tobacco Tax and Trade Bureau, or TTB as it is commonly known, to close its doors. The federal agency, which is an offshoot of the Treasury Department, is responsible for approving new breweries, new labels, and new beers.
For breweries that don't change their product often, this doesn't pose much of a problem. However, craft breweries that churn out new batches of seasonal beers on a regular basis, the shutdown of the TTB means they can't get new brews approved.
For young breweries, like the Belgian-centric pFriem Family Brewers in Hood River, the government shutdown has been particularly worrisome. Owner Josh Pfriem, who is currently attending the Great American Beer Festival in Denver, Colo., said the shutdown of TTB is a "big topic" amongst brewers at the event.
"This really affects pFriem in a couple of ways," he explained in an email. "We have no way to submit new seasonals to the TTB, which is a problem for us. Also, we are working towards bottling in the near future which requires a lot of time and work with the TTB. The longer the shutdown goes on the further things get backed up, which creates more problems for breweries to move their companies forward."
For larger breweries like Full Sail, the slowdown also poses a threat, although Marketing Manager Sandra Evans assured that Full Sail already has its permits approved for upcoming winter beers.
"Luckily, we've already planned for that," she said. "We're pretty far ahead of the game."
Though Full Sail staples like its Amber Ale and IPA will remain unaffected, Evans noted that if the government shutdown stretched on for too long, it could impact the release of some upcoming new spring seasonal beers, which Evans said Full Sail did not have approved TTB permits for yet.
According to Evans, Full Sail usually experiences a 10-12 day turnaround for TTB permits.
However, as the shutdown continues, permits from breweries around the country are piling up in the TTB inboxes with nobody there to approve them. When the floodgates finally open — presuming the shutdown does end at some point — the TTB will find itself inundated with permits, causing delays.
How long? Evans wasn't sure.
"With this backlog, one can only guess," she said.
"Hopefully (the government shutdown) will resolve itself," she added.