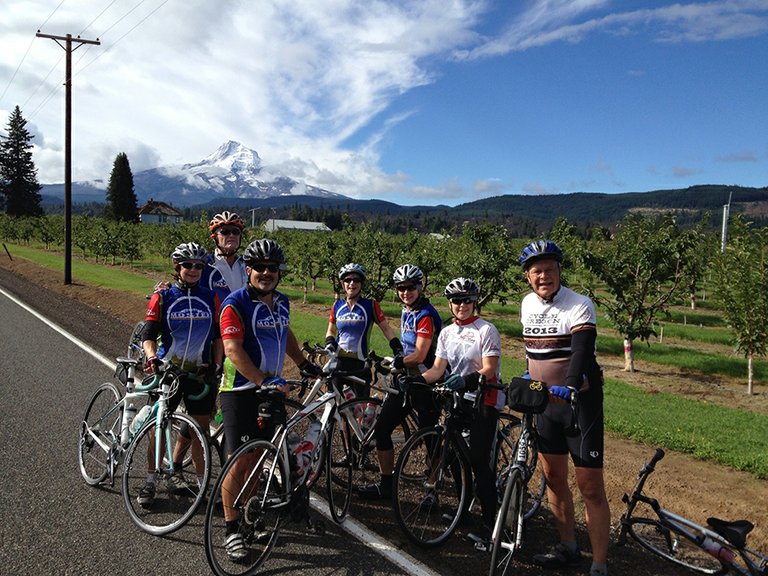 Wednesday, October 16, 2013
Local cyclists filled the ranks for two-wheeled adventures in Hood River County and in central Oregon earlier this fall.
Michael Schock and others joined in the Cycle Oregon event and then pedaled a week later in the annual Harvest Ride, Sept. 21.
The Cycle Oregon crew rode together and camped each night at "Camp Bob," named for its single point of connection, 80-year-old rider Bob Elken.
Cycle Oregon is a seven-day ride of approximately 430 miles, traveling from John Day south to Frenchglen with overnight stays in John Day, Burns, Diamond, Crane and Seneca.
Of the Harvest Ride, Schock writes, "While rain was in the forecast we rode during a wonderful weather window arriving back at the Odell fairgrounds minutes ahead of a passing shower."
Harvest Ride is an all-abilities ride though the Hood River valley, sponsored by the Hood River Valley Residents Committee.