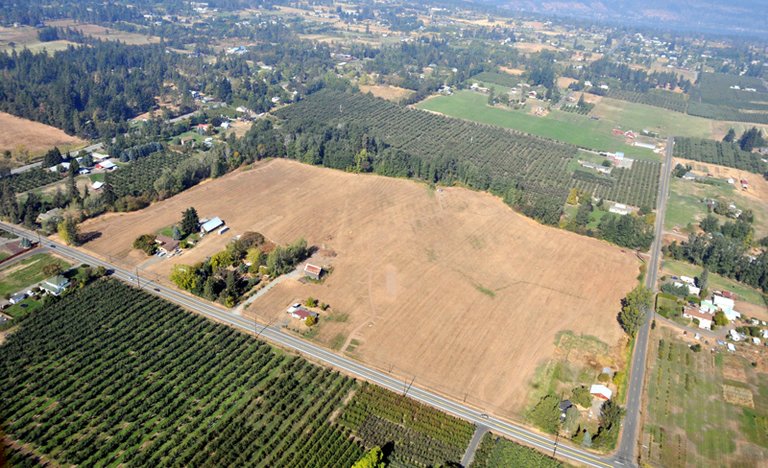 Wednesday, October 23, 2013
The Hood River County Board of Commissioners has set Monday, Dec. 2 as the date it will hold a public meeting to make a final decision on Barrett Park.
Commissioners made the decision at the end of their regular meeting on Monday with the provision that this is not a de novo hearing and no new testimony will be received either for or against the park. The public will not be allowed to testify at all, in fact, and lawyers will not be able to make arguments for either side.
NEXT DATE FOR BARRETT
Monday, Dec. 2, 6 p.m. at the County Business Administration Building, 601 State St.
The decision will solely be made on the record provided from the last public hearing held on Barrett Park — a Land Use Board of Appeals, or LUBA remand hearing that occurred Oct. 9 — as well as findings of fact submitted by each party's legal counsel.
The Dec. 2 hearing represents the last of what have been many hearings that have been held over the years to address the status of the controversial park located near the intersection of Alameda Road and Barrett Drive on the west side of Hood River. After the Hood River County Planning Commission originally approved the conditional use permit in April 2012 to develop the park, the decision was appealed to the county commissioners by local orchardist Fritz von Lubken who argued that the high-value farmland on which the park was situated should be used for agriculture, not recreation.
The county commission ruled in favor of von Lubken and that decision was appealed to LUBA by the applicant, Hood River Valley Parks and Recreation District. In May 2013, LUBA determined the county erred in its judgment and remanded the decision back to the county with instructions to only assess whether or not the implementation of the park would significantly impact or raise the cost of farm or forest practices on surrounding lands.
The planning commission held a well-attended public hearing on the matter Oct. 9, which resulted in a 3-2 vote that the park would not significantly impact farm practices on surrounding lands. However, since two commissioners recused themselves from the seven-member commission due to conflicts of interest, and since at least four votes are required for a majority on the planning commission, no decision on the park could be made.
In a later interview, Hood River County Administrator Dave Meriwether said a situation like the one that occurred during the most recent planning commission meeting on Barrett Park will not occur at the county commission, as only three votes are needed for a majority and any commissioners who might recuse themselves from the meeting due to conflicts of interest can be called back to vote. State law requires the county to render a decision by Dec. 16.
Though this will likely be the last meeting regarding Barrett Park, Meriwether confirmed that the case could once again be appealed to LUBA if procedural missteps were made. He explained that LUBA could decide to affirm, reverse or remand the issue, although he added that "rarely does LUBA substitute the judgment of local agencies."