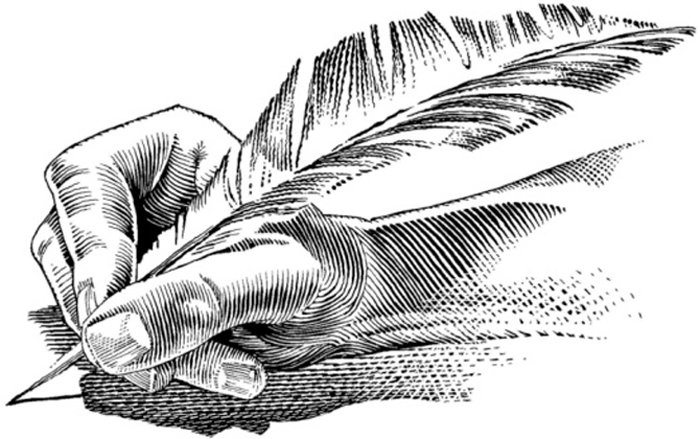 Wednesday, October 23, 2013
Stand up to right-wingers
The world is not flat but actually round — so when you are in a conversation with someone that believes the world is flat, homophobia is acceptable, woman should not have access to health care, department of education should be abolished, the environmental protection agency should be abolished, Social Security should be abolished, the way to prosperity is to cut spending, there is no way to actually have a discussion — "compromise" is impossible.
The right wing of the Republican Party has become so extreme that when I read their words and philosophy it sounds like I am reading a playbook right out of the Taliban or al Qaeda in the Middle East. I would think that politicians from Iran have infiltrated America and are trying to tear down our democracy.
Right-wing Republicans want to ruin the progress toward freedom that we have built in this great country and return us to the days of religious oppression and hypocrisy — merciless tyranny of the rich and powerful.
In the beginning of this country there was oppression toward all people who were not Christian religious or rich or white or male. Through the years we have fought for freedom for all people in our work and personal lives.
We have a department of labor to protect us from employers that mistreat workers. We have a retirement safety net so old or sick people are not thrown into the streets to starve or freeze to death. Woman and all races can now safely walk the streets not fearing for their safety.
Please, America, stand up to these right-wing Republicans trying to highjack America and attempting to return us to the oppressive days of the past.
Ken Earle
Hood River
Say it ain't so, Greg
I was in Washington, D.C., last week and had the chance to meet for the first time with our Rep. Greg Walden. To his credit, he took the time to meet with me, an ordinary constituent, during a very busy period.
We had a very cordial talk about the government shutdown, default on the debt and the need for immigration reform. Rep. Walden assured me that the Republican leadership didn't want to keep the government closed or default on our financial obligations, and he believed that the vote that very evening would pass and reopen the government until January.
I was glad to hear that and also encouraged him to work to push the next vote beyond the primary season so that representatives would not be pressured to take extreme positions on these important votes. He talked about the time frame for the primaries, but expressed no concern about a challenge from the right in his district.

Given our talk, I assumed that he would vote with the moderate majority to end the crisis. Imagine my surprise and disappointment when I learned that less than 10 hours after our conversation Walden took the extreme right position and voted to keep the government closed and send our country into default. He did not share with me on Wednesday any of the explanations he would give on Thursday for this vote.
I now feel that in our meeting he was at best disingenuous, and at worst showed a lack of integrity and honesty. I did not expect him to agree with all my positions, but I did expect more transparency from my representative.
I can only hope he will be stronger on the other issue we discussed: coming to the district more often and talking more openly with all his constituents about how to achieve comprehensive immigration reform.

Leanne Hogie
Hood River
Enough is enough
In response to "Walden disappoints" (Our readers write, Oct. 19): Walden is one of the few who are brave enough to put their foot down and say enough is enough. Our economy is and has been moving toward meltdown. Our government spends money faster than it comes in; another way to say it: They are spending money we do not have.
How long can we keep paying off credit cards with credit cards? And the big question is: How do you get people to listen and take action?
Good news is the shutdown ended and opened some eyes. The bad news is that we are still in trouble with spending more than we have, and in three months we will run out of money again and get to go through this again, because the Republicans and the Democrats will not sit down together without fighting on what programs are not working and/or need to be cut or handed over to the private sector where real people can sort through the waste and move forward.
Ron Morgan
Mount Hood-Parkdale
Long live Tea Party
All hail the ACA-Obama care! The new name for unrepresented taxation.
Long live the Tea Party!
Paul Nevin
Hood River
Gun puzzler
In re the gun raffle for the Gorge Heroes Club: I realize that I am hopelessly old-fashioned (as I also know that I am hopelessly old), but I fail to see how a raffle of firearms (that don't seem to be of the hunting variety) is any sort of a tribute to those who have given their lives and fortunes for the safety and well-being of their fellow countrymen.
Unless these firearms were bought by true patriots who would melt them down into the proverbial plowshares, it seems to be a horrible tribute to the heroes of our country.
Catherine Kelter
Hood River
The choice is yours
Do you want a 16-story cellphone tower blocking the view of Mount Adams from Fairview Drive? No? Well, then, how about a 14-story one?
The choice is yours: If you're fine with "just" a 14-story cell tower, then do nothing. A big East Coast corporation will have it there in a jiffy.
But if you think 14 stories is still totally out of place, then come and be part of a citizen show of strength on Wednesday, Oct. 23. Let our county planners know that we think the word "scenic" means just that — scenic.
Mike Hendricks
Hood River