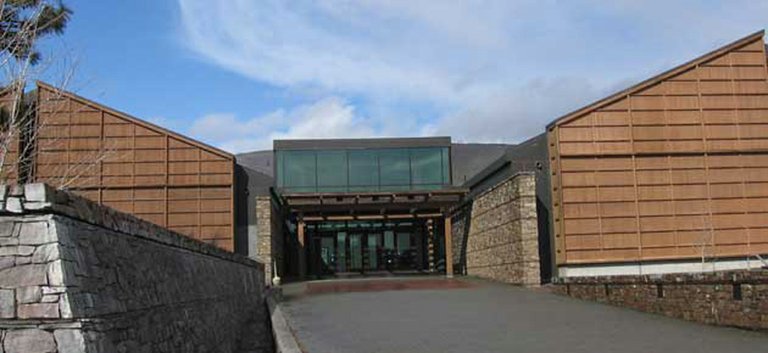 Wednesday, September 4, 2013
There are more than 70 historic buildings in The Dalles steeped in the wild history of the old west. If only these walls could talk! Or, can they?
Enjoy a Haunted History dinner presentation at the Columbia Gorge Discovery Center Friday, Sept. 20. Dinner starts at 5:30 p.m., followed by a spooktacular presentation at 6:30.
Join Jeff and Johna Gadley of the Gorge Paranormal Society as they reveal their findings from the paranormal investigations done in the historic buildings in The Dalles, including: Fort Dalles Surgeons' Quarters and Anderson Homestead, Second County Courthouse (Clock Tower Ales), Elks Temple, Granada Theatre, Walther Williams Garage (Honald Building), and St. Peter's Landmark.
Dinner will be your choice of pork loin with apple cornbread stuffing, or Chicken Cordon 'BOO'. Cost for the dinner and presentation: Individuals $15, couples $25. Presentation only: $3.
Reservations recommended before Sept. 18 by calling 541-296-8600, ext. 201. Proceeds benefit the Discovery Center.

n
The Discovery Center and Wasco County Historical Museum is the official interpretive center for the Columbia River Gorge National Scenic Area. Live raptor shows are presented daily. Hands-on, multi-media exhibits illuminate the cultural and natural history of the Gorge, including Ice Age geology, Native American culture, Lewis and Clark's cargo, the Oregon Trail, trade, transportation, ecology, and more.
The Discovery Center is located off I-84 at exit 82, 5000 Discovery Drive, The Dalles. Daily hours are from 9 a.m. to 5 p.m. Museum adult admission is $9, seniors $7, kids 6-16 are $5, and children 5 and under free.
For more information, phone 541- 296-8600, ext. 201, or visit www.gorgediscov-ery.org.