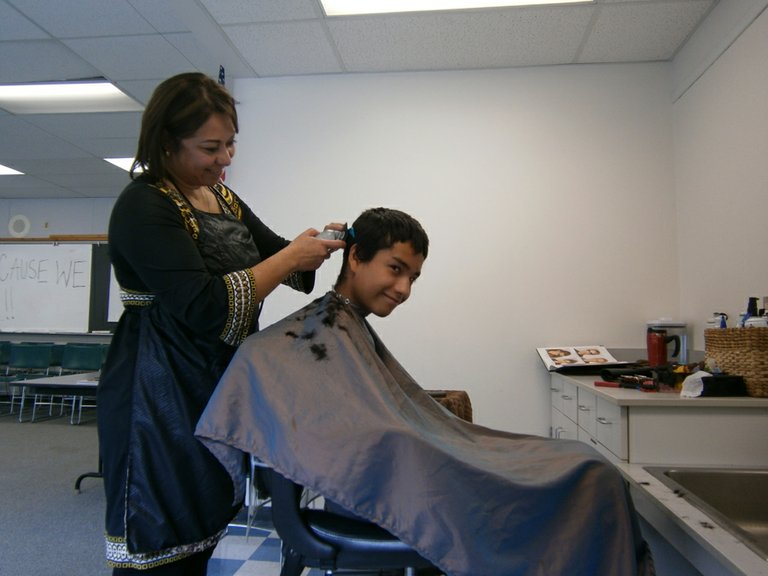 Wednesday, September 4, 2013
CASCADE LOCKS — Back to school got a bit more stylish for 14 students thanks to "Hair Because We Care" at Cascade Locks School. The event was through Community Education.
"It was a huge success," said Belinda Ballah, tobacco prevention coordinator with Hood River County Commission on Children and Families.
"Fourteen students were able to get their hair cut and styled by professional stylists Robert Eldred from Salon Solle and Monica Watson from Holiday Spa."
Ballah said Eldred came up with this idea of helping students transition through the middle school years. He felt that it was important that the students felt good about themselves as they started a new year and for most of them a new school.
"Robert and Monica also wanted to give back to the community" Ballah said. "The students were extremely excited to get a new look for the school year. Not only that; they were able to have before and after photos, ask questions about hair care, get free products and watch a PowerPoint presentation that showed how to put together multiple outfits with just a few pieces."
Maurices in Hood River also donated 20 percent coupons for the students to use while purchasing new clothes.