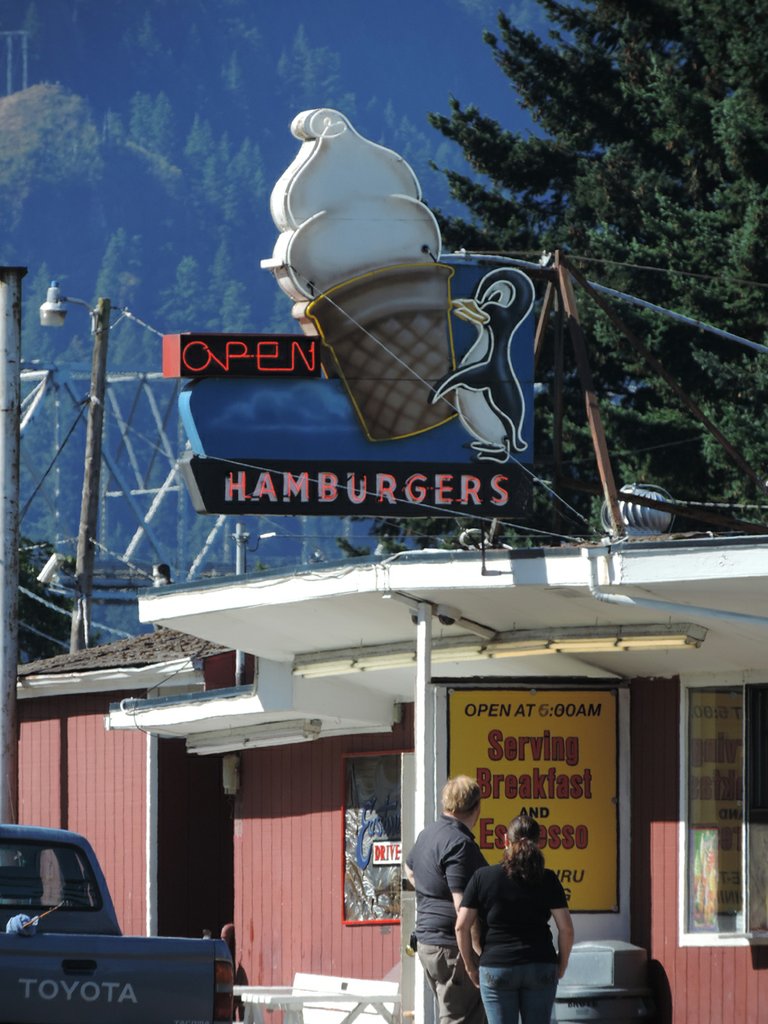 Wednesday, September 4, 2013
Hollywood will take its place at the popular counter at East Wind Drive-in in Cascade Locks.
Reese Witherspoon will be in town next month for filming of "Wild," a true story that takes place partly in Cascade Locks, including its finale.
Albert Choi, owner of East Wind, confirmed that his restaurant will be a film location starting Oct. 6. The small but busy restaurant is at the heart of WaNaPa Avenue.
"It's a great opportunity for this small and scenic community," said Holly Howell, special events coordinator with the Port of Cascade Locks, which is also working with producers. Howell said location scouts have been in the area throughout late summer.
The Fox/Searchlight production is based on Cheryl Strayed's best-selling memoir of her solo hike the length of Pacific Crest Trail.
Matthew McConaughey, last seen in another single-word film, "Mud," co-stars.
"It's very exciting," said Choi, who also owns Columbia Market on WaNaPa. He said his businesses have seen the impact of Strayed's book.
"Ever since the book came out we have had a lot more hikers on the (Pacific Crest) trail, especially people alone, and a lot of women hiking alone."