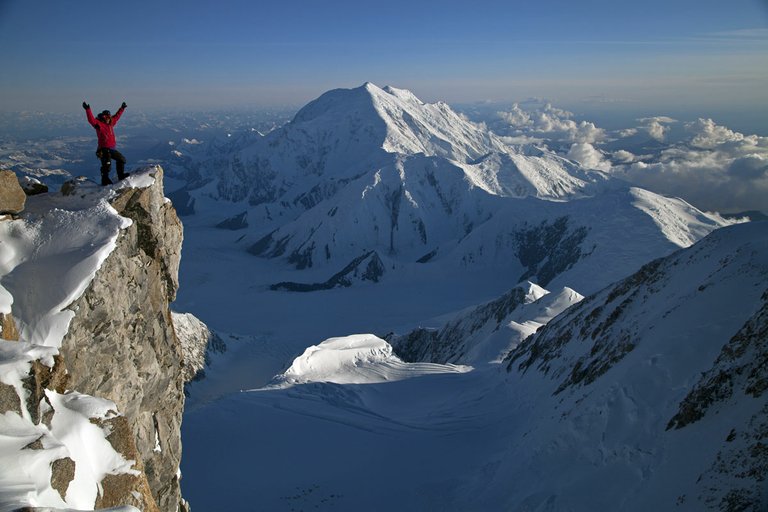 Thursday, September 12, 2013
Two nights of thought-provoking films are presented by the Wild & Scenic Film Festival — this year the theme is "A Climate of Change," as the films will explore everything from kayaking big waterfalls to changes that are affecting oyster production on Washington's coast.
The festival is Friday and Saturday, Sept. 20-21 at the Columbia Center for the Arts. Tickets are $9 per night, $15 weekend pass. Doors open at 6 p.m.; films at 7. Benefit for the Crag Law Center. Tickets available at Doug's Sports and Waucoma Bookstore in Hood River.
Below is a complete listing of the films for each night.
Friday night Sept. 20 (first night)
Huck (6 min)
Waterfall kayaking has emerged as a dominant subset of whitewater paddling—thrilling audiences and pushing athletes to constantly tempt higher falls. It is constantly glorified and frequently misunderstood by all but the small group of kayakers who make waterfalls their life. In this film, Evan Garcia explores what it means to kayak off of big waterfalls—considering both the risks and rewards of a life driven by freefall.
Yukon Kings (7 min)
Set in the remote Alaskan Yukon Delta, Yukon Kings follows Yup'ik fisherman Ray Waska as he teaches his grandkids how to fish during the summer salmon run. With environmental and cultural forces threatening their subsistence way of life, Ray holds onto the hope that his grandsons will one day pass on the traditional knowledge to their children.
Aral: the Lost Sea (25 min)
This documentary was produced for the We Are Water Foundation about the ecological disaster of the Aral sea in Central Asia. Almost 50 years ago Aral was the fourth biggest lake in the world, with an area of 66 km². Now it's a huge desert with ship skeletons stuck in the sand.
Of Souls + Water – The Nomad (7 min)
His deep curiosity leads him to the far arctic north, to the inner city of Washington DC and to the majestic waterfalls of the Pacific Northwest. But what is he seeking?
Facing Climate Change: Oyster Farmers (5 min)
Kathleen Nisbet and her father, Dave, farm oysters in Washington's Willapa Bay. After ocean acidification started killing baby oysters in local hatcheries, they shifted their hatchery to Hawaii. This short explores global climate change through people who live and work in the Pacific Northwest.
Not Yet Begun To Fight (40 min)
A Vietnam veteran brings five men who have been severely injured in Iraq and Afghanistan to the quiet rivers of Montana. He teaches them to fish. And to hope. This feature film presents a frank, sometimes hilarious and sometimes heartbreaking look at the impacts of war and the journey to recovery.
Saturday night Sept. 21 (second night)
Last Light (6 min)
There is an undeniable magic in alpenglow — the final seconds of a day's light that give mountains impossible texture and life before falling into shadow. In the endless spring hours of Alaska, light is as bountiful as snow. But to capture the best of both, that singularly lit moment that turns powder into frozen red fire, you must live all day in the midst of them; ready to drop in long after the helicopters have gone home and your line is made magic in the last of the light. Featuring Stephan Drake, Forrest Shearer, and Johan Jonsson.
Gimp Monkeys (9 min)
What has four legs, five arms and three heads? The Gimp Monkeys. Craig DeMartino lost his leg after a 100-foot climbing fall. Pete Davis was born without an arm. Bone cancer claimed Jarem Frye's left leg at the age of 14. While the three are linked by what they are missing, it is their shared passion for climbing that pushed them towards an improbable goal the first all-disabled ascent of Yosemite's iconic El Capitan. There was no cause. No call for awareness. No fundraising. "We are climbers first, disabled second," says DeMartino. The Gimp Monkeys follows their successful ascent of Zodiac on El Capitan.
Tailings (12 min)
Just outside the snowy, crumbling town of Grants, New Mexico, is a 200-acre pile of toxic uranium waste, known as tailings. After 30 years of failed cleanup, the waste has deeply contaminated the air and water near the former uranium capital of the world. While those in town want the prosperity that new uranium mining would bring, the 200 residents who live near the tailings pile have had enough. Tailings is a cinematic investigation into the little-known conflict that is a grim reminder of the past and a timely notice for the future.
The Denali Experiment (16 min)
Free-ride skier Sage Cattabriga-Alosa .and big mountain snowboarder Lucas Debari step out of their elements and make an attempt to climb, ski and snowboard Denali. Sage and Lucas get a helping hand from seasoned climbers and ski mountaineers including Hilaree O'Neill, Conrad Anker, Ingrid Backstrom, Jim Zellers, Emilio Previtali and Giulia Monego.
The Last Ice Merchant (14 min)
For over 50 years Baltazar Ushca has harvested the glacial ice of Ecuador's Mount Chimborazo. His brothers, both raised as ice merchants, have long since retired from the mountain. This is a story of cultural change and how three brothers have adapted to it.
Jeremy Jones' Further (30 min)
In 2010, TGR's Deeper rocked the snowboarding world as Jeremy Jones pushed himself and his crew to summit world-class lines in remote backcountry zones. Further explores some of the world's most remote terrain while continuing Jones' mission to camp deep in the backcountry and on the summits of new lines access nearly vertical spines and wide open powder fields.