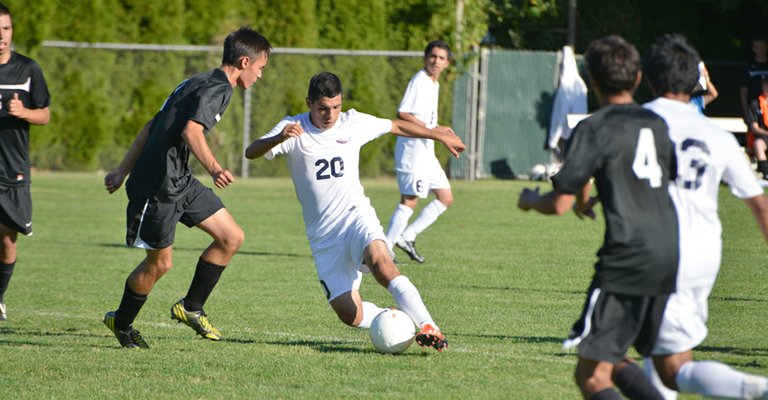 Saturday, September 14, 2013
VARSITY BOYS: A 3-1 home win Tuesday and a 1-0 win Thursday gives the Hood River Valley High School varsity boys soccer team the momentum it was looking for as the league season approaches.
Edgar Villegas, Daniel Romero and Giovani Magana scored in Tuesday's home win against the Sandy Pioneers in a game that started slow for the Eagles (1-1 tie at halftime) and ended with an impressive showing of the team's offensive potential.
The boys went on the road Thursday, where Armando Hernandez scored off a corner kick for the only goal of the game. Goalie Quique Rueda got the shutout.
The team is now 4-0, with a 10-2 goal ratio, going into the third week of the season. The boys will have four more non-league games to improve upon before facing Pendleton, on the road, Oct. 1 in the Columbia River Conference opener. The next home game is Sept. 21, noon, at Westside school vs. McLaughlin.
VARSITY GIRLS: The HRVHS varsity girls bounced back from a tough 2-1 loss Tuesday at Sandy with a commanding 5-0 win at home Thursday vs. Franklin.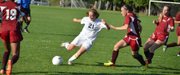 Senior captain Miga McCurdy had two goals in Thursday's win, as did freshman Cielo Rivera, while Taylor Simonds had one. Sophia Marble and Vanessa Silva split time in the goal for the shutout.
Coach Kevin Haspela said the girls played well organized and with intensity in the win, unlike the loss earlier in the week when the girls started less aggressive and fell behind 2-0 before picking up the pace. Collete Zack scored for HRV vs. Sandy, while an unlucky shot from McCurdy that would have tied the game bounced off the post toward the end of the second half.

The team, now 2-1 in the pre-season, plays next on Sept. 17, 7 p.m. at Henderson Community Stadium vs. Lincoln.