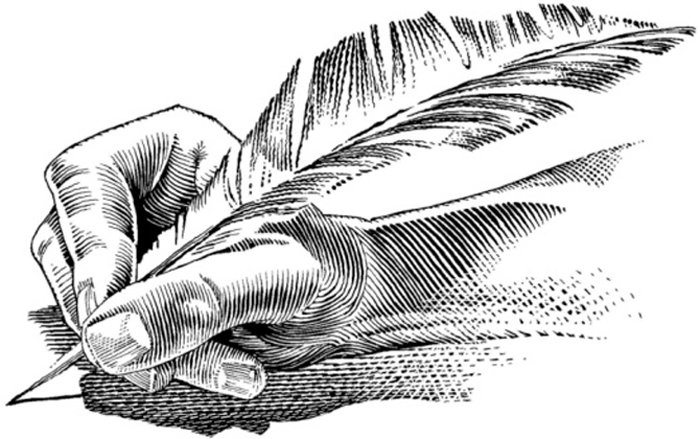 Wednesday, September 18, 2013
Now is the time
If you thought about contacting your state legislator about school funding, now is the time. Hopefully, the legislature will be meeting Sept. 30 to discuss lowering PERS costs for local school districts and raising revenue to increase state funding going to local districts.

This is a big deal for the Hood River County School District. It has been a long haul for our schools, getting through several rounds of budget cuts. What is on the table for Sept. 30 at the legislature means about a million dollars a year for our local schools. That money could address our largest class sizes, add back some class options, replace 14-year-old reading textbooks, increase teacher training, and allow the district to again think about new initiatives, such as a STEM (science, technology, engineering and math) program.
The key to all this is the legislature. Please contact State Sen. Chuck Thomsen and State Rep. Mark Johnson and urge them to push for a vote on this school funding package. Then, one vote could make a difference and we need them to vote yes.
Please email Chuck (Sen.ChuckThomsen@state.or.us) or phone him (503-986-1726 or 541-386-6162) and email Mark (Rep.MarkJohnson@state.or.us) or phone him (503-986-1452 or 541-354-2842). Now is the time.
Bob Danko
Parkdale
With Friends like these …
Nathan Baker and the Friends of Shutting Down the Gorge must have tired arms after continuously making far-reaching claims about the Whistling Ridge Wind Energy Project, claims which time after time have been debunked.
In his letter, "Whistling Ridge plan is unneeded nonstarter" (Hood River News, Sept. 11), Nathan Baker clings to Washington Supreme Court's opinion as a light at the end of a tunnel. Yes, the high court did publish a ruling that there still may be an opportunity for the Friends to give input, but that "it is unclear what their scope and involvement can or will be in the future … it is premature to address the issue here."
This statement is hardly a case for victory, and hardly an admission that there are real issues relating to certain "impacts to migratory birds, wildlife mitigation and review of the project's clear-cuts and other forest practices," as Baker claims.
The court called the complaint made by the Friends of the Gorge "misfocused," and they "misunderstood" Washington Administrative Codes — big surprise. I call it a waste of the court's time and of Washington tax payers' dollars to hear the case.
To top it off, the Friends of Not Unless it's a Winery actually had the nerve to seek cost and fees for the money they lost for their legal fight.
The final decision, however, wasn't the Supreme Court's after all. It was EFSEC's (Energy Facility Site Evaluation Counsel). They made the fateful decision for Whistling Ridge when they overstepped their authority in removing 15 turbines from the proposed project.
They removed those turbines to appease a crying few, and in doing so violated this section under the Columbia Gorge Scenic Act's Savings Provisions 17 (a) (10): Nothing shall "establish protective perimeters or buffer zones around the scenic area or each special management area. The fact that activities or uses inconsistent with the management directives for the scenic area or special management areas can be seen or heard from these areas shall not, of itself, preclude such activities or uses up to the boundaries of the scenic area or special management areas." It is these missing turbines that could sink the project.
Meanwhile, westward in the town of Cascade Locks there is a real battle to be fought over the most precious resource of all — water. This time, it's a battle which will be about real resources inside the real boundaries of the Columbia Gorge Scenic Area. Who will fight it?
Kevin Herman
White Salmon, Wash.
Problem moved, not solved
Well, it's new, but is it improved? You know, our shiny new "$6 Million-Dollar Road," or "Boondoggle Road," or "Mt. Adams Drive," or "Wine Country Lane" — whatever — that was simply "Country Club Road?"
I don't get it; we've just kicked the problem, literally, down the road. Driving down the new loopty-loop road, I can't help but think how our schools, library, police or emergency services could have used $6 million. I don't care where the money came from, state or county, it's your taxpayer dollars, and it's ultimately from one pot.
One positive thing I will say: It's got a lovely wide bike path. Hey, since we're as rich as Dubai, how about making all our county roads with wide bike paths so our kids can safely ride their bikes to school?
Kristine Wilhelm
Hood River
This is Hood River?
When we landscaped our front yard a few years ago, we planted two plum trees there. The past several years they have been producing a small crop that we share with friends and neighbors and this year when they ripened, we picked several small buckets full for ourselves and to share.
When we had picked as many as we wanted, we told the friend who had pruned the trees for us to come and pick the rest for his own use. Much to our surprise, he told us there were none. When I checked the trees, I found that someone had indeed taken the plums and while doing so, apparently had broken off one of the branches.
We hope that whoever took them enjoys them but would prefer that they come to the door after this and we will share the plums since we usually give most of them away anyway.
Chuck and Sue Wilke
Hood River