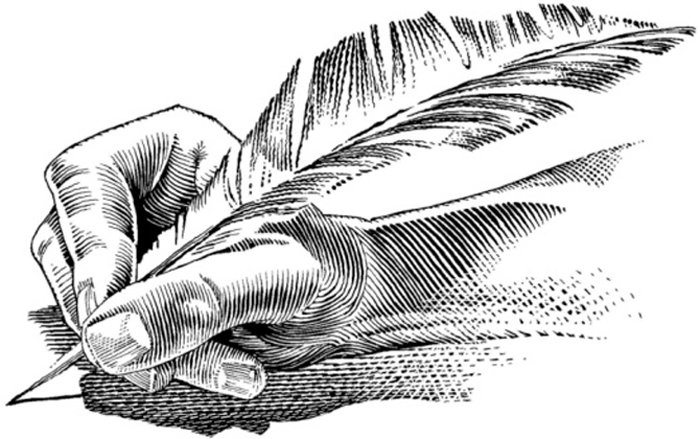 Saturday, September 21, 2013
CASA helps children
"It takes a village to raise a child," "Our children are our future," "We must break the cycle."
Clichés are clichés for a reason. I have participated in many service organizations, sports programs and other volunteer organizations the past 30 years, and in my humble opinion, being a CASA volunteer is the most important as well as rewarding.
A CASA (Court Appointed Special Advocate) volunteer has a role that can have an immediate impact on the life of a local child and family. The stories we may read or hear about child abuse, unsafe home environment or neglect, are very real and do not happen "just in the big cities."
One of the most rewarding aspects of being a CASA is realizing I can and have made a difference in a child's life rather than having that helpless or overwhelming sad feeling. Simply put, a CASA is the voice of a child to the court. A very loud and powerful voice, at that. A CASA volunteer makes a difference.
Currently, slightly more than half of the children in Wasco, Sherman, and Hood River counties that are in need of CASA, have one. This means there are 60 children who do not have a CASA to help them through this traumatic time in their lives.
Columbia Gorge CASA provides the training, incredible support, knowledge and experience to help new volunteers. The time commitment is flexible, manageable and controllable.
There is a training session starting Sept. 26. Please consider becoming a CASA volunteer; you will make a difference. Contact Columbia Gorge CASA at 541‐386-3641 or visit www.gorgecasa.org.
Bob Delaney
The Dalles
Old-time credit policy
The "Yesteryears" column's reminder in the Sept. 11 Hood River News brought not only sad remembrances of McIsaac's 1973 fire, but it also made me smile, remembering the great community dance/party that we threw on the parking lot when it was rebuilt.
Among the stories told that Saturday night, by many older, very appreciative people, were their personal memories of McIsaac's simple credit policy during tight times. It was called trust!
I'll always remember one old-timer commenting that it even extended to postage stamps.
Dave Dockham
Hood River
Working together for kids
For the last two years, The Next Door has published and distributed a guide to resources — the "Parenting in the Gorge" Guide. We had a grant to pay for the costs.
This year, the grant ran out. We tried to get other agencies to help, but they are also facing budget cuts. We tried to sell ads to businesses, because it's a good deal for them — having their ad in someone's phone book drawer for a year. But we're not very good at selling ads.
Then we asked the Columbia Gorge Press and Hood River News to help us. Thankfully, they took on the project, selling 18 ads to local businesses, including some we had failed to convince.
The guides were finished this week and will be in the hands of every K-third-grade student soon. They will also be distributed by doctors, human service agencies, health departments, and in person by our home visitors.
Parents will use the guides to find parenting classes, playgroups, online resources, and specialized help.
It wouldn't have happened without Columbia Gorge Press and Hood River News. What great community partners!
Janet Hamada
Executive director
The Next Door Inc.
Review our Constitution
If "we the people" had a better working knowledge of our Constitution, our lawmakers in Washington and elsewhere would find it more difficult to pull the wool over our eyes. It has been a long time since most of us have even read that document, though it doesn't take long to do so.
If you need help piquing your interest in reviewing this incredible masterpiece, you might consider attending the Constitutional Seminar scheduled for Sept. 28 at The Discovery Center in The Dalles.
Keynote speakers include Tim Barton from the WallBuilders and State Rep. Dennis Richardson. This afternoon event is from 1-3 p.m. and is sponsored by the Coalition for an Educated Electorate.
Tickets are $15 and can be purchased in advance by calling 541-308-5375.
Written in 1787 and ratified in 1789, The Constitution of the United States has served us well for 224 years. Come celebrate its birthday (Sept. 17) by renewing its relationship to you.
John Brennan
Hood River
Bad bill
A recent letter (Bob Danko, Sept. 18) pleads for the support of legislation to be considered at a special legislative session called by Gov. John Kitzhaber, for Sept. 30. Danko says "the approval will bring about a million dollars a year to local schools." Omitted from the letter is where the money will come from and who that will affect.

The package includes public employee pension cuts and new taxes. The funding sources are far too complex to analyze and vote upon in a special session.
The package also includes unrelated items that should be dealt with separately. They include preventing counties from banning genetically modified crops. This could have a huge impact on agricultural counties such as Hood River. Growers of organic fruits and vegetables should be concerned.
This legislation was brokered in private after the regular session adjourned. It has had no public hearings or opportunity to be debated. It is a bad bill and does not deserve your support or that of State Sen. Chuck Thomsen or State Rep. Mark Johnson.
Betty Foxley
Hood River