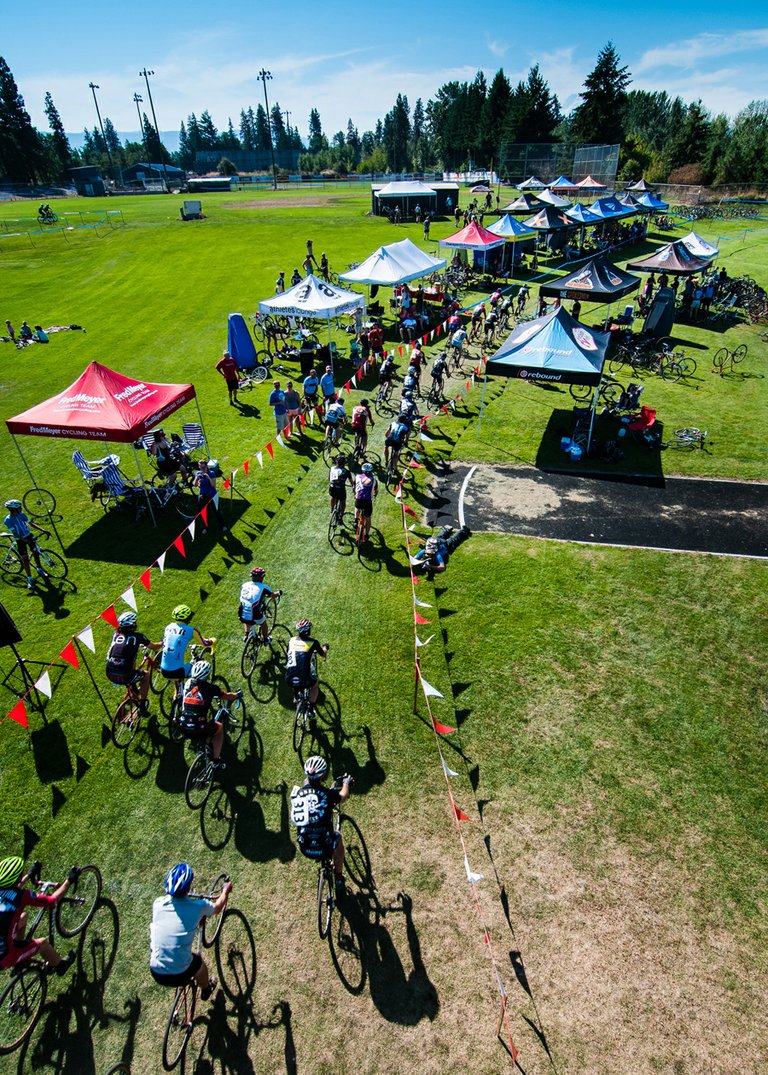 Saturday, September 21, 2013
The Hood River Double Cross turned the Hood River Valley High School campus into an action-packed raceway last weekend with nearly 400 racers in attendance for the 12th-annual cyclecross event. The two days of racing weaved its way around the school, utilizing the parking lots, athletic fields and nearby Indian Creek Trail system to make up the 2-mile course on which riders completed as many laps as possible in their field's given amount of time.
Event organizer Jeff Lorenzen said Saturday's turnout was a record for the event by about 100 entrants, and that the mix of weather between the two days added some excitement to the mix.
"It was fun to be able to offer two very different weather systems for the race," he said. "Saturday was hot and Sunday was very windy."
The event returned to HRVHS this season after a one-year relocation to Cascade Locks. Lorenzen said feedback was very positive in the return to Hood River and that he was pleased with the number of locals and first-timers who tried the race this year; a goal he had in promoting the event this season.
Hood River was also represented by several riders from the Mountain View Cycles/Subway team, including Micah Melkonian, Jennifer Wardell, Eric Moody, Tre Hendricks, Zack Mikkelson, Lora Melkonian, Sam Wiley, Davis Melkonian, Walter Hendricks, Mark Deresta, Daniel Melkonian, Connor Dunn, Elizabeth Gintz and Andrew Stewart and the Rogue/Mountain View Cycles team with James Bradley, Tony Dirks and Mark Thomas.

For race results see www.obra.org/results.