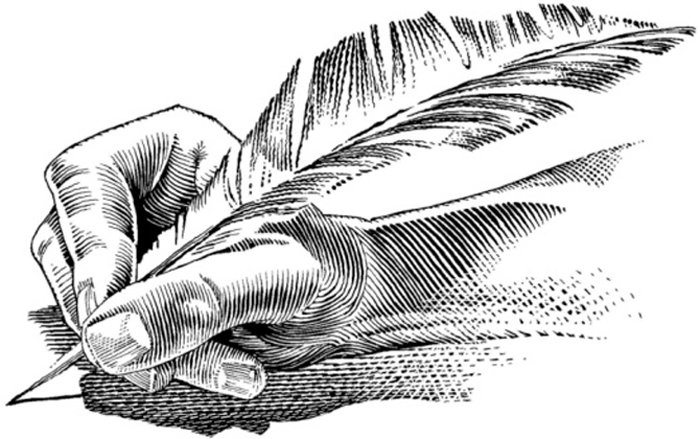 Wednesday, September 25, 2013
A book for open minds
For viewers who actually listen thoughtfully, analytically and thoroughly to both liberal-bent news reports and conservative-bent news reports, here's an essential book recommendation: "Collusion: How the media stole the 2012 election and how to stop them from doing it in 2016," written by Brent Bozell of Media Research Center (1-571-267-3500, www.mrc.org).
This book reveals documented sound byte by sound byte, story by story, clip by clip evidence showing absolute, undeniable proof that the mainstream media's censorship by extremely obvious omission of any negative fact regarding the president paved the way for his reelection.
"Collusion" — ask for it at your library or book store. "Food for thought" for open minds.
Bill Davis
Hood River
Need true revenue reform
I have been teaching your children in our public schools for 25 years, and I must take issue with board member Bob Danko's letter of Sept. 18, encouraging us to write to our legislators to dig into the PERS fund once again.
How are your children better served by these constant attacks on teachers and other public employees? How do you think it feels to have those attacks come from your own school board members?
I have to say that the supposed excessive benefits that have been trumpeted by The Oregonian do not exist for tens of thousands of PERS members. Teachers did not benefit from the Wall Street pyramid schemes that left public pensions and private investors holding the bag. I am likely to receive less than 50 percent of my final salary.
Teachers and other public employees have given (SB 822), but are again the target and whipping boy for Gov. Kitzhaber and those legislators who give enormous tax breaks to powerful corporations like Nike, then attack contractual agreements with public employees that are no longer convenient.
Given time and a strengthening economy, PERS will recover and provide the benefits that public employees have worked for, but not if it becomes a rainy day fund for lazy legislators who do not have the stomach for true revenue reform.
Mark Reynolds
Hood River
Letter to Walden
I have sent the following email to Congressman Greg Walden and urge others to ask themselves the same questions and contact him with their own thoughts about the Affordable Care Act:
"Congressman Walden, do you consider it ethical to work to sabotage a duly passed bill? Do you consider it moral to work to prevent untreated sick folk from getting medical care? I don't! If you cannot in good conscience support the Affordable Care Act please, at least, don't attempt to make it fail to work.
"We need a strong, ethical, moral Republican Party such as Eisenhower and Hatfield could take part in. As it is, the 'Grand Old Party' is becoming mostly negative and commonly supporting what benefits the wealthy at the expense of the poor. We need a Republican Party that can cooperate with Democrats to come up with positive legislation that strengthens the living of all our people."
John Ihle
Hood River
How about a roundabout?
The Cascade Avenue/Mt. Adams Drive/Country Club Road intersection is a supreme disappointment. It failed to solve any of the traffic congestion and simply moved the problem down the road.
This intersection is intermittently busy and does not warrant a traffic signal; however, there is a need for improvement.
A traffic circle roundabout would be perfect in the new large intersection. Look no further than The Dalles for successful traffic management: The relatively new intersection of Highway 30/Second Street/Brewery Grade on the east end of downtown is a great example of a functional roundabout.
Jennifer Larson
Hood River
Crosswalks needed
I have lived in Hood River all my life and since I was little I remember my family walking from Country Club Road all the way to Rosauers sometimes, but right now I have seen the same thing, and that is the crosswalks on Cascade Avenue and from Country Club Road to 20th Street and there is only one.
This needs to change since there are now apartments and a trailer park right by Les Schwab and I would love to walk in a crosswalk to cross the street due to the opposite side of Les Schwab there is no sidewalk. It's hard to even cross the street when you are waiting on the side of the Hood River Crossing apartments.
Can we please get this changed? Not just for the adults but for the kids.

Melanie Ochoa
Hood River