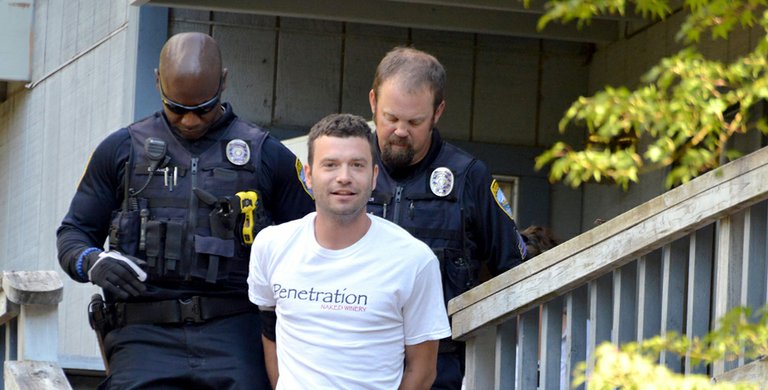 Wednesday, September 25, 2013
U.S. Bank Robbery suspect Timothy Bryan Glenn was in Hood River Circuit Court again via live video feed Monday morning to hear the results of his indictment.
A grand jury found there was sufficient evidence to indict Glenn on the three charges for which he was arraigned last week: second-degree robbery, second-degree theft, and unlawful delivery of marijuana. The robbery and marijuana charges are Class B felonies that can carry up to 10 years in prison for each offense. The theft charge is a misdemeanor that carries a maximum sentence of up to a year in jail.
Glenn, 28, of Hood River, has been lodged at the Northern Oregon Correctional Facility in The Dalles since Sept. 16 when he was arrested in connection with a robbery that was committed at U.S. Bank in Hood River Sept. 12. He is currently being held on $25,000 cash bail.
During the proceedings, Brian Starns, counsel for the defendant, informed Hood River Circuit Court Judge Paul Crowley he would be asking for a bail reduction hearing. Starns also informed the court that Glenn's father, who Starns said resides in North Carolina, has retained the services of a law firm in California to represent his son and wasn't sure how long he would continue on the case.
Glenn's next court appearance is scheduled for Monday, Sept. 30, at 11 a.m. at the Hood River County Courthouse.