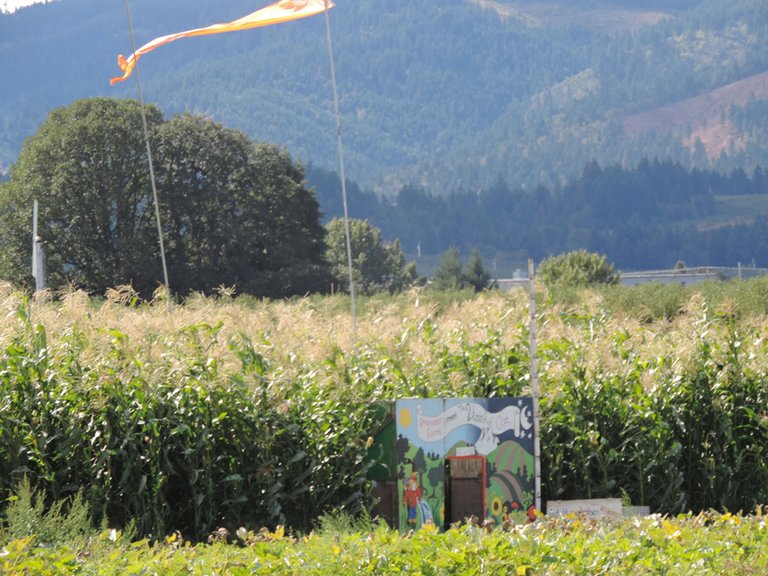 Saturday, September 28, 2013
Looking for ideas for your Halloween pumpkins?
The most imaginative such source to be found in the Gorge is probably Pumpkin Funland at Rasmussen Farms, which opens Oct. 1.
Look for a new theme — "Children's Literature" — and the same old fun for the whole family.
From the first of October until Nov. 11, the Hood River, farm is host to a unique world of characters crafted by the Rasmussen staff with creativity and humor from pumpkins, vegetables, squash, gourds and other items from the farm and greenhouse.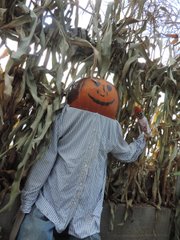 Families from throughout the region find touring Pumpkin Funland an unforgettable autumn experience. The display has earned a "must-see" designation from Sunset magazine, and has been listed on the nickjr.com website as one of the nation's top Halloween attractions.
This year's theme offers everyone the opportunity to become reacquainted with favorite stories and characters from beloved kids' books. Winnie the Pooh will be there. Tigger, too! Travel to the mysterious island with Max, and discover "Where the Wild Things Are." Learn about the adventures of "Curious George" in the big city. Share the wisdom imparted by the octopus to "The Rainbow Fish." See what that "Cat in the Hat" is up to now! There are lots more, too.
Pumpkin Funland is guaranteed to enthrall everyone — and to put a smile on every face.
Rasmussen's corn maze is known throughout the region for its tall stalks and scenic setting. Getting "lost" in it is fun for all. The theme this year is "Wizard of Oz." Find tableaus of Dorothy and Toto's adventures in a strange land — and the friends and foes they encountered along the way — among the twists and turns of the elaborate maze.
Admission to Pumpkin Funland and the corn maze is free.
But that's not all: Sports lovers will find a fun activity at Rasmussen Farms —Pumpkin Bowling. No special shoes are required.
Rasmussen Farms has one of the biggest pumpkin patches around. Not only are there thousands of pumpkins in the U-pick pumpkin patch from which to choose, but the pumpkin field offers panoramic views of mountains and farmlands, making finding a pumpkin a truly memorable experience for young and old. Or, for those in a hurry, select one ready-picked and ready to carve.
The pumpkin field is dotted with huge traditional sunflowers ready for cutting, too. Take one home to dry for seeds — your backyard birds or favorite sunflower seed enthusiast will thank you.
Rasmussen Farms also sells an extensive selection of fall fruit and produce, gourmet food products, and more in the sales barn. Home decorators will find all kinds of marvelous natural autumn decorating ideas and materials.
Rasmussen Farms is "Gourd Central," with a huge selection of shapes and colors, including colorful fresh gourds which can be used for decorating now, or dried and painted later. There are also ready-dried gourds perfect for art projects or to be made into bird houses. And until frost time, head to Rasmussen Farms' flower gardens to select a custom bouquet.
Pumpkin Funland, and the other fun autumn attractions at Rasmussen Farms will be open seven days a week, from 9 a.m. to 6 p.m., through Nov. 11. There is no charge for admission or parking. Please leave pets at home.
The farm is easy to find at 3020 Thomsen Road, six miles south of Hood River. Call Rasmussens at 541-386-4622 or 1-800-548-2243 for information, or visit RasmussenFarms.com.