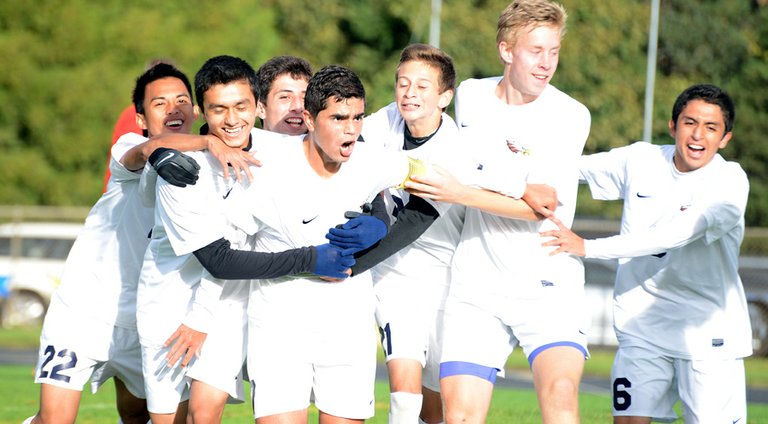 Saturday, September 28, 2013
This was a week of ups and downs for the Hood River Valley High School varsity boys soccer team, and after Thursday's disappointing 3-2 loss at home against Wilsonville, the boys are looking to hold the momentum they built in a very solid preseason and learn from mistakes in their only loss as they begin a six-game Columbia River Conference schedule next week.
Following Tuesday evening's high-energy shutout at home against 6A Lincoln, the Eagles held the 5A No. 2 ranking behind Woodburn. Fabian Munoz and Joel Aberg scored one each in the 2-0 shutout.
On Thursday, the Eagles hosted 5A Northwest Conference Wilsonville in a game favored to go to the home team. The 3-2 loss dropped HRV down to the No. 5 spot in the rankings and bumped Wilsonville to No. 1.
Aberg had two first-half goals in the game before the team ran out of steam.
"I think the boys spent so much energy, both physically and mentally, on Tuesday's game that they were just flat," coach Jaime Rivera said after Thursday's game. "There's also the issue with confidence. When confidence goes up, you have to be careful not to get over-confident. I think the boys thought they had the game won before they even stepped onto the field. In a way, it kind of needed to happen. They'll learn from it and move on."