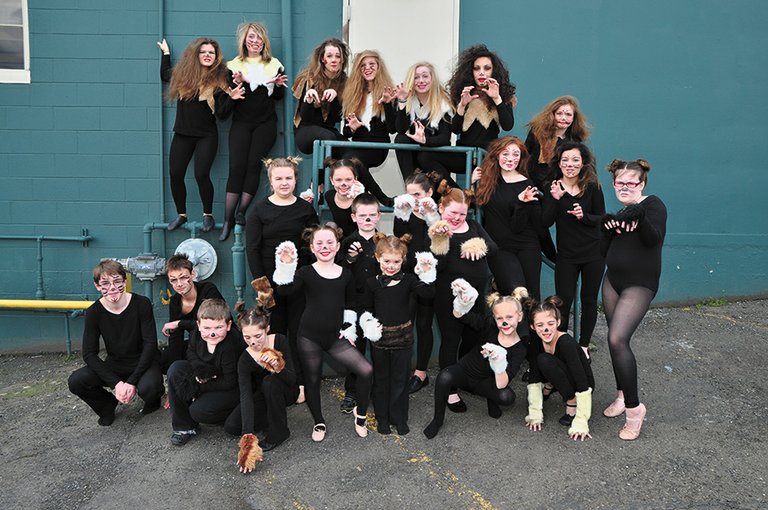 The Mid-Columbia Lions Follies will be presenting "Mayhem at the Madison" as its 38th annual show starting Thursday.
All performances are at the historic Hood River Middle School Auditorium.
What happens when a wacky family and group of dedicated employees, trying to keep their aging event center open, brings in an assortment of performers and events? Well, mayhem of course. Add some Broadway music and that will describe this year's Lions Follies.
The music for this year's show features songs from Broadway and the TV shows "Glee" and "SMASH."
Photo Gallery
Mid-Columbia Lions Follies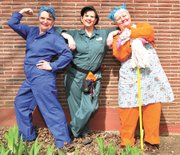 The Mid-Columbia Lions Follies will be presenting "Mayhem at the Madison" as its 38th annual show starting Thursday.
It has been quite a few years since the Follies had a Broadway focus, according to director Bev Bridgewater. Choreographer Annette Wahner has created some fantastic dance numbers, including "Can't Stop the Beat" and the "Rockettes." One of the first musicals selected for the show was "Cats."
"We have some outstanding teenage talent in our show," Bridgewater said, "and we wanted to showcase them." Carol Arnold is performing "Some People" from "Gypsy" and she is pairing up with Megan Perkins on "This Life."
The show is a fundraiser for Oregon Lions Sight and Hearing Foundation. With the support of many local program advertisers, it has raised in excess of $300,000 over the years. Funds go to aid many Oregon residents who have sight and hearing needs. Among other things, the Foundation helps fund surgeries for individuals and it supports new research in sight and hearing.

The show is set in a small town in New York. It is an original script created by director Bev Bridgewater and written by Terri Tyler. It tells the story of James Goodin (played by Shane McCarthy), manager of the Madison Event Center who has to deal with not only the demands of his job, but those of his zany boss and owner, Suzanne Sugarbaker (played by Carol Arnold). She inherited the Madison from one of her many husbands and has been keeping it afloat through divorce settlements. Now, her spending habits and the needs of the aging facility are starting to collide.

We'll meet her daughter, Angela (played by Sarah Fox), who seems to have a good business sense. She wants to restore the Madison and bring it to its former glory.
The employees of the Madison are played by Andrea Fox, Tamara Emler Ball, Kim Vogel, Caryn Chilton and Lynne Schuepbach. They seem to cause more problems than they solve.
Other vocalists include Amy White, Rachel Weatherly, Megan Perkins, Onar Smith and Jasper Krehbiel.