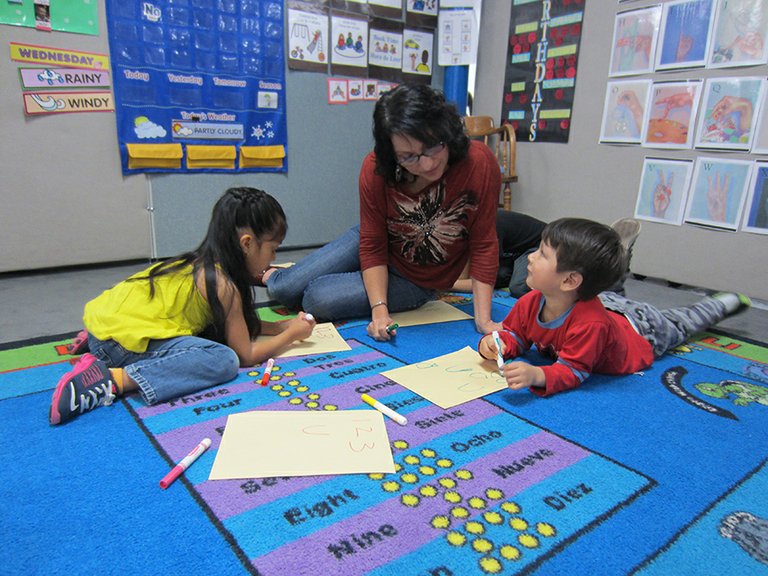 Editor's Note The first three months of 2014 Slices of Life looked at unsung heroes, fitness trainers, and folks over 80.
In April, The Slice moves to the classroom, starting with pre-school and progressing through elementary, middle and high school. Look for more education-related profiles later in the year.
If someone could figure out a way to harness the enthusiasm in Socci Galvez's preschool class, the energy crisis would be solved.
In the five years since Galvez started Mid Valley Bilingual Preschool, the program has seen many changes. But one thing has remained the same: Preschoolers are motivated, eager learners.
"Their brains are sponges," said Galvez. "It's really awesome to see. The exciting thing is even if they come only speaking English, or only speaking Spanish, by the end of the school year, they're bilingual." Both languages are prevalent at the preschool, with students (and lessons) changing back and forth between the two.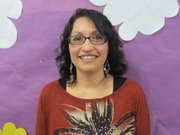 The preschool is actually both a preschool and a before- and after-school care program located at Mid Valley Elementary School; the preschool runs daily from 9 a.m. until noon, but the program is open from 7:15 a.m. to 4:30 p.m.
Galvez teaches daily from 8 a.m. to 3:30 p.m. and has a staff of three — Miranda Chavez, Jovita Robledo and Jennifer Cassella — who come in at different times each week. She has a total of 27 students enrolled in this year's class, although a maximum of 20 come per day, and some of those just for preschool.
"We started slow (at the Mid Valley Elementary site) with 15 children, in and out," Galvez said. "The second year it was 23, and this year was 27." She's now at capacity, but does have a waiting list. Students come mainly from Odell, but some parents in Hood River opt to enroll their children because of the bilingual aspect.
While children in both programs have plenty of free play time, they also participate in circle time ("We call it a community meeting," Galvez said) and structured activities, revolving around a theme. Students go outside every day to play or work in the preschool garden.
"We have a few garden beds and we go outside and just dig in the dirt," Galvez said. "They love it."
One thing you will not find at the preschool is electronics. "We don't have video games, and no TV at all," she said. "It's all structured activity."
Mid Valley Bilingual Preschool began under the direction of then-Community Education director Mike Schend. When Schend broached the subject for a middle valley preschool, Galvez "got nervous and then excited," she said.
"They didn't know exactly what they wanted, but they wanted to provide something for the little kids," Galvez said. She jumped at the chance to get the program up and running.
"I wanted the challenge," Galvez explained. She found a site — the back rooms of the Odell Baptist Church — and, through word of mouth, enrolled her first students.
The first year, Galvez had just eight children enrolled, one of whom was her youngest daughter, Jessica. Classes ran from 9 a.m. until noon two days a week.
Soon, Galvez was able to expand class to three days a week, then four, "and then we just bloomed after that," she said. The school moved from the church to Mid Valley's old cafeteria building three years ago to accommodate its growth.
Moving the preschool to the elementary school has been a benefit for the children, who are able to use the facilities and equipment, and are often part of school-wide assemblies.
"They feel that they're part of the school," she said. "We know all the areas and the teachers, and they feel at home."
And she's a familiar face to older students, too, many of whom will come up to her in the hallways or on the playground.
"The kids are so cute. If we're playing outside, they come up and say hello and give me hugs," she said. "And believe it or not, I remember most of the children's names. It's so fun to see them grow. Time goes really fast. I'm getting older, the kids are getting younger, and since I've started, I've already seen a second generation."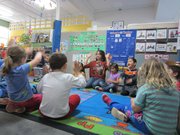 Galvez has 20 years of teaching experience and a varied résumé, but all of her jobs have focused on children in some way. She came to Hood River from Mexico at age 18, and almost immediately began working with the Migrant Head Start program. From there, she got a job at La Clinica del Cariño, and eventually moved on to the Mid-Columbia Children's Council before deciding to take a break — her third child, Jessica, had just been born.
Three years later, Galvez was volunteering with the Hood River County School District, and "before I knew it, I had a job," she said, at Frankton.
Funding for that program eventually ran out, but it was then that Schend approached her about taking on the mid valley preschool. And the rest, as they say, is history.
The program, once small, continues to grow. Galvez already has 15 children signed up for next school year. Since she can't take more than 20 children per day, she expects to have a waiting list when the slots are filled.
For parents thinking of enrolling their children, Galvez said the most important thing they can do is come and observe the preschool in action before making a decision. She encourages parents to call for an appointment to schedule a time.
"I want to meet the parents, meet the children, and I want them to meet us, too," she said.
Galvez and husband Uziel, produce manager at Safeway, live in Hood River. They have three children: Jessica is a fourth-grader now, and son Carlos is a junior at Hood River Valley High. Oldest daughter Rebecca is a freshman at George Fox University, but Galvez remembers her preschool days as being "one of the reasons I came to work with kids," she said.
"I saw how valuable laying the foundation for children in academics is, being social — that really encouraged me to work with the kids in the community.
"I don't feel like I grow older working with kids," she said. "There's so much to learn with them. I just love that."
For more information, contact Galvez at 541-387-5722, or register through Community Education at 541-386-2055 or hrcommunityed.org.