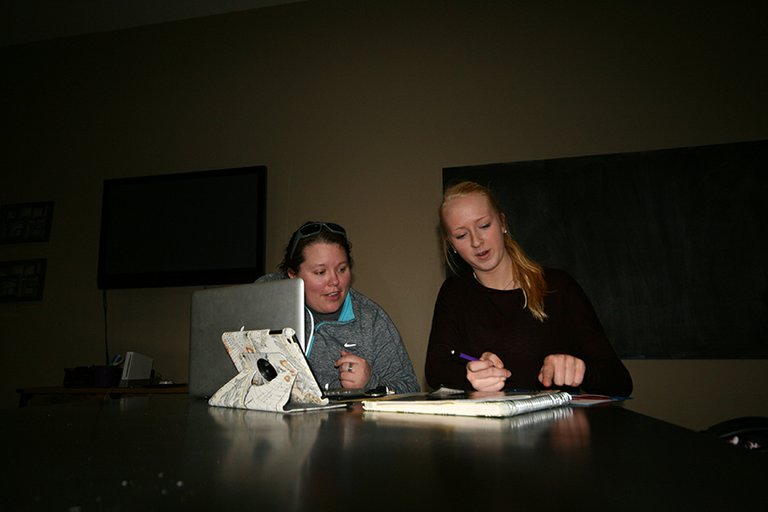 A group of professionals will give their insights into helping girls choose educational and career paths in the science, technology, engineering and math (STEM) fields.
The "Beautiful Minds" forum will be April 12, from 1-4 p.m. at Wy'east Middle School. The event is organized by Maddy Graham, a Hood River Valley High School student, for her Extended Application project.
"Beautiful Minds" is intended to inspire middle school girls to pursue careers in these fields, "because of extremely skewed ratios of men to women in the STEM fields," Graham said.
The event will include local professionals from each sector of STEM, videos, hands-on projects and fun activities, Graham said.
Speakers are: Laura Scobie of Columbia Pain Management, Kary Schaefer of Cloud Cap Technology, engineer Lisa Knapp, and Tina Graves, mathematics teacher.
Sponsors are OSU Experiment Station, Providence Hood River Memorial Hospital, Oregon Health and Science University, Ryan's Juice, Insitu, and Print-It.
Career Day April 25
A STEAM Career Day event happens Friday, April 25, from 9 a.m. to 2 p.m. at Columbia Gorge Community College in The Dalles, hosted by Gorge Technology Alliance.
Business professionals in the fields of science, technology, engineering, art and math (STEAM) will be sharing with seventh-graders from the GTA five-county region what they do and how they got where they are. Students are participating from Hood River, Odell and Klickitat, Wasco and Skamania counties.