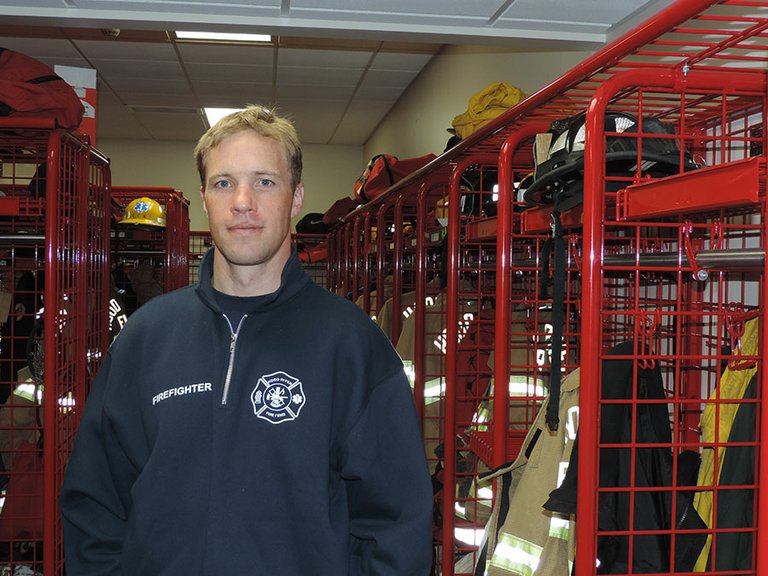 Since moving to Oregon from Atlanta, Ga., I have learned many new skills and concepts that I was never exposed to on the East Coast. One of the more intriguing concepts that I picked up on while living in Portland is that of the Zombie Apocalypse.

Contrary to popular opinion, this term does not refer to an actual time-based event, but a mentality held by certain individuals who cherish the idea of life after a mass-scale destabilizing event. I am not exactly one of these people, although we do have a lot in common.
Essentially, we both value preparedness, and feel that our net worth goes up as real-world skill and critical thinking become more valuable than monetary wealth and luxury.
The main difference is that one camp wants to sit around waiting for zombies or some other supernatural affliction to come along and make them feel valuable by not being the first people to be eaten. The other camp chooses to proactively look for ways of helping other people in crisis, without waiting for the Zombie Apocalypse. I am proud to say I have met many people from my camp in the Hood River and surrounding area fire departments.

I signed up to volunteer because I wanted to serve my community in a unique and exciting way. Over the last three months, I've come to realize how much I personally have to gain through this experience as well. Each week we're tasked with a new skill to learn that takes us a little deeper in to the world of fire rescue. It was difficult at first to carve time away from family and work to prepare each homework assignment and commit to being in class for the Thursday and Saturday trainings. After about a month, though, it all just became part of my normal routine. Our training already feels like something that is just as much a part of my routine as anything else I do on a weekly basis.

As for the classes themselves, the best word that comes to mind is empowering. Some classes have been more lecture-based trainings on things like radio communications, building construction and the science of fire behavior.
The majority of our classes, however, have been hands-on training in the field. They have included topics like SCBA (Self-Contained Breathing Apparatus), Forcible Entry, Hoses and Streams, and Tactical Ventilation. Whether we are sitting in a lecture learning how different building construction methods affect fire behavior, or deploying 2.5-inch hose lines to protect exposures, each class makes me feel like I am a little more prepared to help someone else in an emergency situation.
I think that there are a lot of people out there who, like me, want to help, but don't really know how to get started. Typically when those of us with good intentions and no training reach out to help others, our efforts tend to be on our own terms, and well within our comfort zones.
Volunteering time in emergency services means stepping out of that comfort zone, trusting in a leadership structure that is more capable and knowledgeable than you can possibly be on your own, and helping people whose world has become suddenly very unstable. We show up to stabilize.

I can't help but wonder, if more people felt empowered to reach out and help others in crisis, wouldn't there be far less need in our culture to sensationalize violence and catastrophe? We see this process happening everywhere now in the form of video games, overly dramatized news reporting and post-apocalyptic TV programs like The Walking Dead. People are becoming so far removed from suffering in the world that they are having to create ways of reconnecting to it, in the same way that ancient Romans did by building the Coliseum.
Rather than sensationalizing some abstract, lurking phantom of terror, or preparing for a clash with the undead in a fantasy future scenario, what would happen if we sought out a connection to people in crisis on a more personal level? I feel empowered through our training to do exactly that; to get out and stabilize a little bit of chaos, and to end a little bit of suffering.

I am very grateful to know that I am not alone in this volunteer training process, or in my optimism for a zombie-free future for Hood River. We have a truly outstanding group of academy recruits in our department, each of whom I look forward to introducing to you in the next article.
We are all sacrificing a great deal of personal time to go through this rigorous academy. We continue to be very well supported by the Hood River Fire Department in all of our efforts, and I think I speak for all of the recruits when I say we are truly grateful for the time and resources that have gone into our training from all the Hood River County fire departments.

The rubber is about to meet the road. In the next two weeks, we will be experiencing "live fire" training at Burn to Learns in Parkdale and Hood River. It's one thing to talk about exposing ourselves to risk in the middle of a training exercise. It's another thing altogether to walk voluntarily into a house engulfed in flames.
Generous homeowners have donated their homes for us to train in. We will experience search and rescue, heavy smoke and fire conditions as well as communications, live fire behavior, breaching walls, and many other situations that will ultimately allow us to think critically on our feet and reach the people who need us the most. This will undoubtedly be an exhilarating and challenging experience for us all. Wish us luck. See you next month.
n
Firefighter trainee Dave Martin owns Trinity Natural Medicine, a health center in Hood River. He is a board-certified herbalist and licensed acupuncturist. He is also a student and teacher of several forms of Chinese martial arts. He and his wife, Emily, have a son, Davey, and live in Hood River.